TVS motorcycle inks partnership with Shell PH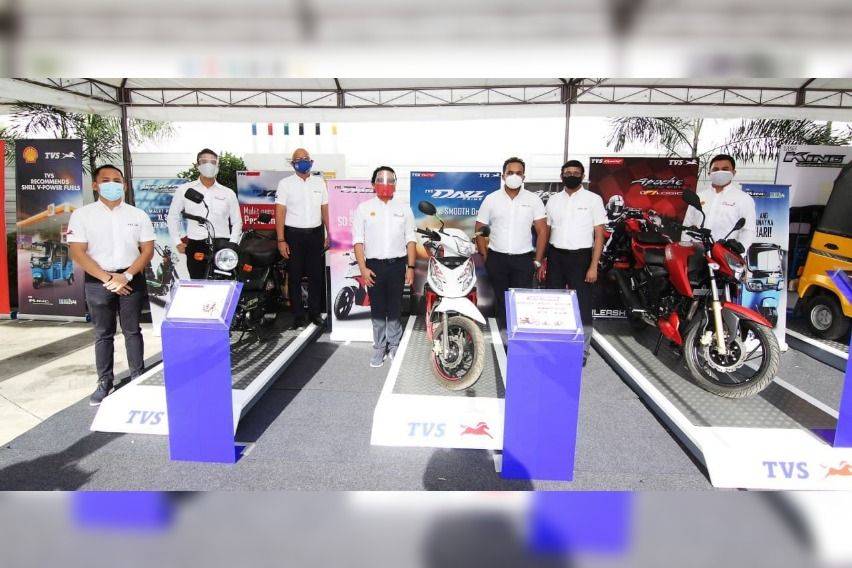 India-based motorcycle manufacturer TVS Motor has recently forged an agreement with local oil giant Pilipinas Shell .
Last October 23, the two signed a three-year partnership agreement in the fuel company's bid to provide more support to motorcycle riders.
Based on the partnership, every TVS Motor customer shall be given with a Shell Go+ kit containing 1,400 points when they purchase any two-wheel or three-wheel motorcycle from any one of TVS Motor's stores nationwide. The said program will last until October 30, 2023.
The said kit is the fuel company's new digital-first loyalty program that allows users to earn and redeem points through an app, when transacting from Shell retail stations around the archipelago.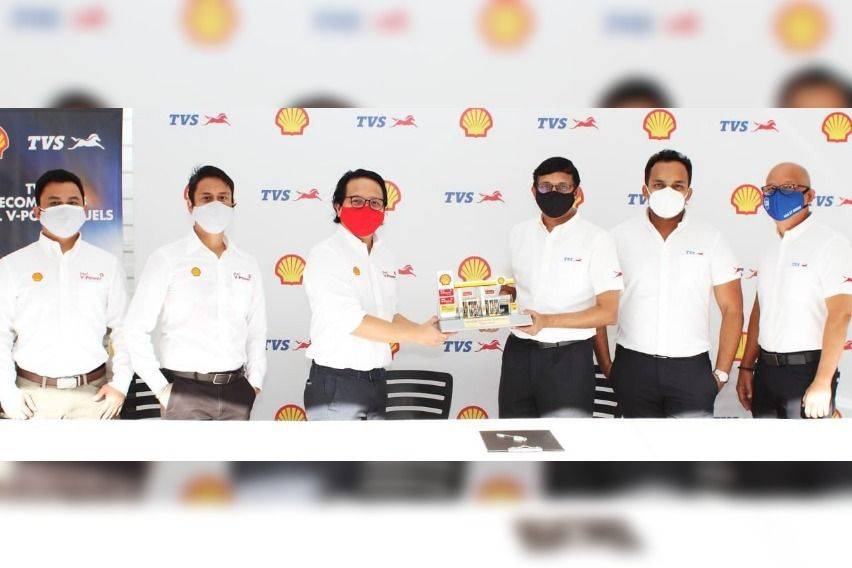 Shell Retail Marketing Manager Arvin Obmerga noted the motorcycle rider population in the country.
"We're looking forward to broadening the reach of assistance we can extend to two-wheel motorists across the country," he said. "They represent the largest segment of the motoring market in the Philippines, and we feel that it's time for them to get more care and attention from the fuel providers that they visit every day," Obmerga added.
With that, Pilipinas Shell Vice President and General Manager for Retail Randy Del Valle cited that there is a need for them to adjust to the services following the drastic increase of the population of the motorcycle community.
"The number of two-wheel motorists in the Philippines is growing at an incredible pace, and that means that the industry has to start paying more attention to them by adjusting our products and services to better meet their needs," he said.
"Many of them, private bike owners and professional bikers alike, have been instrumental in restoring mobility to the Philippines. They need our support to sustain them during their trips, especially because they are among the few motorists who can move with ease during the pandemic."
Offering mopeds to racing-inspired motorcycles, TVS Motor has over 1,000 branches in the country.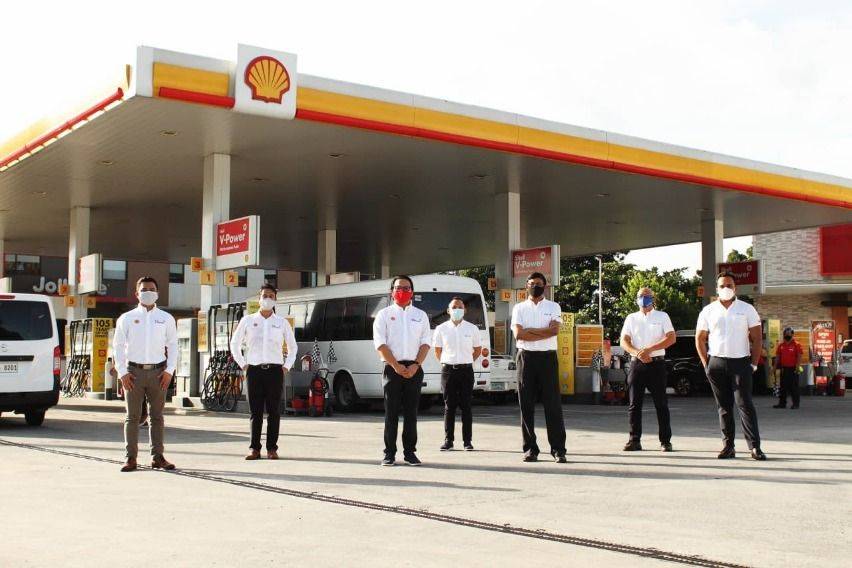 Meanwhile, TVS Philippines Country Manager Vaibhav Srivastava said that such move will provide more value to them and to their partner company.
"The two-wheel market is picking up well, I would say that the market is coming back to normal, where we left it in March," said. "The entire motive of having this partnership is to give every bit of value that we can to the end-users and provider of fuels," Srivastava explained.
The points in the Shell Go+ kit can be used to top up at Shell. TVS motorcycle riders who register for the program will also get personalized offers from Shell Go+, such as deals on Shell Advance motorcycle oils, which provide complete engine protection so bikers can stay on the road longer, as well as other items in Shell Select convenience stores, and it's network of partners to such as Motolite, SM, Lazada, Shoppee, and Jollibee to name a few.
Earlier, Shell introduced dedicated biker fuel lanes at its stations. This lane offers to meet motorcycle-specific needs, such as free cleaning of helmet and motorcycle seat, oil checks, and consultation on motorcycle maintenance.
"At Shell, we want to ensure that all of these riders are taken care of while on the road. Whether it be through our premium fuels or our advanced lubricants, we want to ensure that their engines last longer and ride better," Del Valle concluded.
Photos from Pilipinas Shell
Also read:
TVS Motor Company Bets Big on PH with New Products
WATCH: TVS Launches TVS Dazz, TVS King for PH Market
Read All
Featured Articles