Shell creates industry-first bike lanes at stations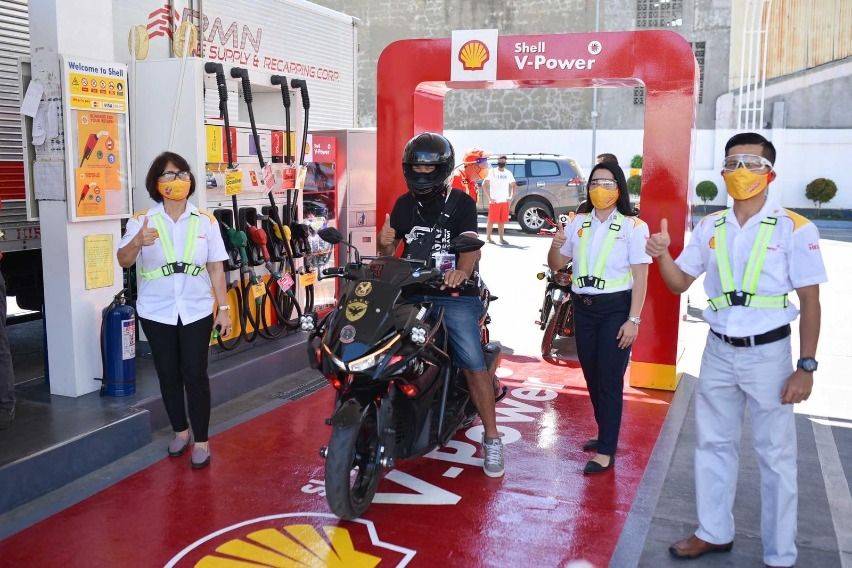 Local oil giant Shell is now providing an industry-first initiative by giving motorcycle riders specific lanes when they gas up at their stations.
These bike-specific lanes are aimed to meet the needs of motorcycle-riding customers by providing specialized services, giving them a distinct VIP treatment when they gas up.
The Shell V-Power dedicated Biker lanes will also be offering free helmet and motorcycle seat cleaning, and free consultation with motorcycle-trained Shell station staff on oil checks and bike maintenance.
Such move will speed up the transactions and services for bikers, as they need not wait for cars to be filled up.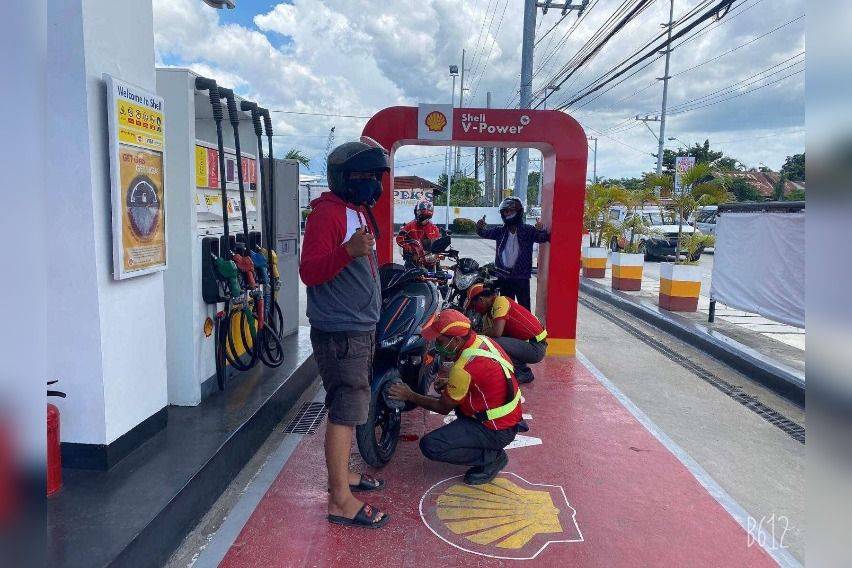 Shell V-Power Brand Manager Jerome David said that the company's newest program is expected better serve the motorcycle community.
"We hope to serve the bikers in our communities to make their experience as positive as possible in our stations. We understand that they are exposed to the elements, such as the hot, humid weather as well as the engine heat of the other cars," he said.
The motorcycle-dedicated lanes, Shell claimed, are built on the "foundations of Shell's best for biker products – Shell V-Power and Shell Advance Motorcycle Oils."
"Shell V-Power offers Shell's best ever performance and efficiency with DYNAFLEX Technology so bikers experience improved acceleration, more efficient engine performance and a smoother ride. Shell V-Power works hand in hand with Shell Advance motorcycle oils to provide complete engine protection to enable bikers to stay on the road longer despite the harsh riding conditions in the Philippines," the company noted.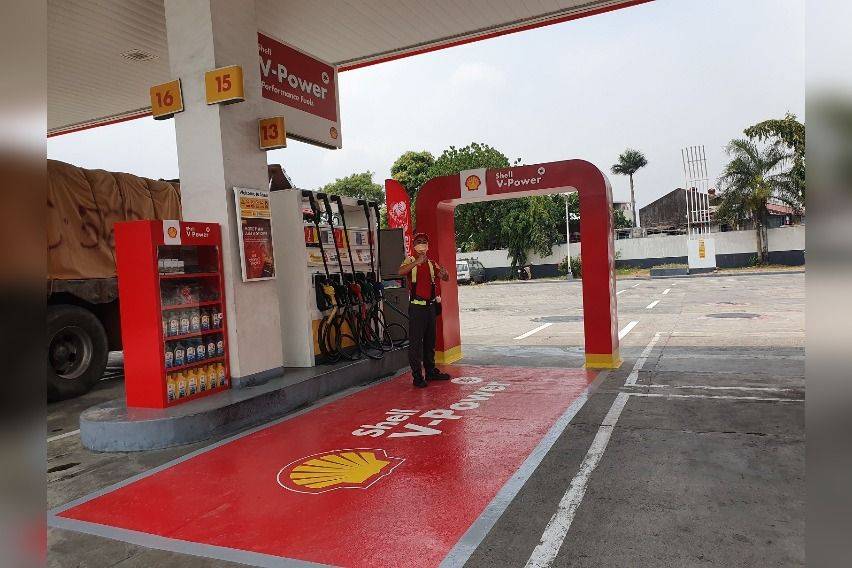 Shell Philippines Vice President for Shell Retail Randy del Valle noted that the motorcycle riders comprise the majority of vehicles in the country.
"According to the Land Transportation Office, there are 18.8M registered motorcycles in the country as of the first quarter of 2019, and they make up a total of 71 percent of motor vehicles overall," he said.
"Our bikers have always braved traffic and the changing elements of the weather to bring us the goods and services we need. Now, since the start of the pandemic, they have also been performing critical services such as the delivery of vital products like food, medicine, and groceries, to the countless others who are on city-wide quarantine. This is why Shell would like to give them dedicated attention every time they come to our biker fuel lanes," del Valle explained.
These dedicated lanes can be easily identified as they are red lanes—serving motorcyclists on "red carpet."
Motorists cannot go wrong on these lanes as only motorcycle bikes can fit on these special passageways, which leads to their part of the station allotted for two-wheeled refuelers.
Further, Shell service staff particularly assigned to the biker fuel lanes will offer to clean the biker's vehicle seat and helmet free of charge. Shell also assured that they will not be charged for labor when changing the motorcycle oil using Shell Advance motorcycle oils.
Moreover, Shell also offers special items specifically made for riders, such as the Shell V-Power branded motorcycle cover, gloves, leg bag, arm sleeves and shoe cover. Through their Shell Frequency card, they can avail of motorcycle accessories which will prove useful during their trips.
"The bikers perform unique tasks that no other mobility services can do. Their roles are also evolving as they meet the new challenges that emerging in our society. This is why Shell has pioneered these biker fuel lanes, which we believe is a first in the industry: to provide them with dedicated services to support their own unique responsibilities," Del Valle concluded.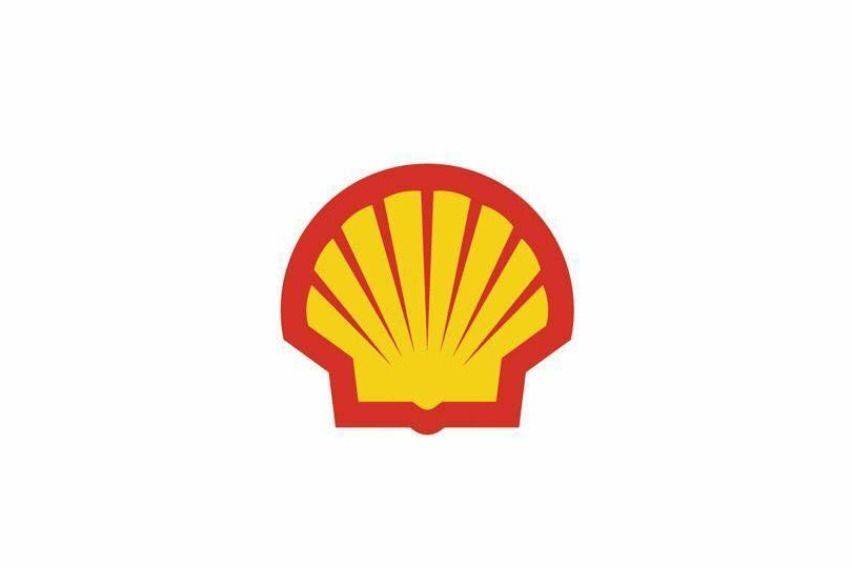 Shell Philippines is not new in catering to the needs of its customers as well as the community at large.
Earlier, Shell Philippines has helped 693,000 beneficiaries from their various efforts and programs in the midst of the Covid-19 pandemic.
Aside from that, they have turned its stations into community hubs, making their stations into more than just oasis for motorists.
Photo/s from Shell Philippines
Also read
Pilipinas Shell shuts down refinery
Shell Philippines bounces back by giving back
Shell Extends Aid to Help Frontliners to 'Flatten the Curve'