Shell is turning its stations into community hubs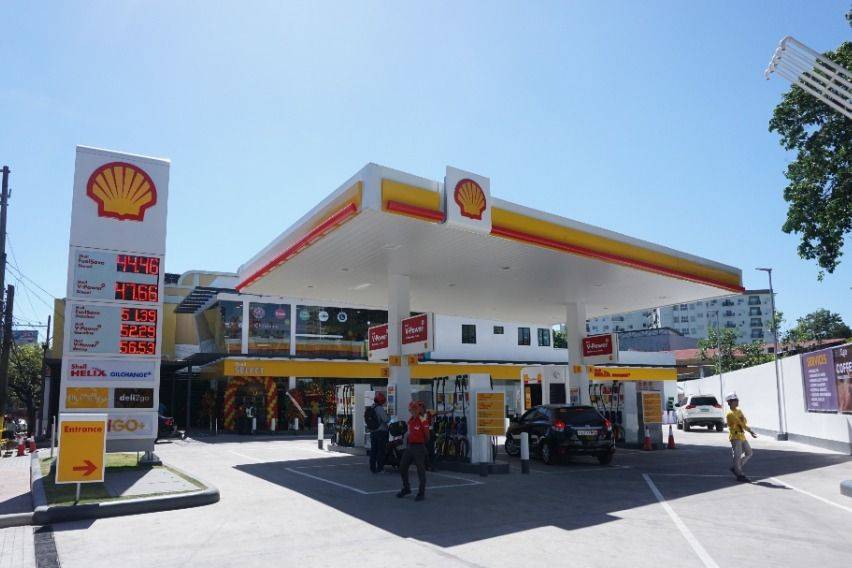 Pilipinas Shell, the second-largest fuel retail network in the country, has started slowly turning its fuel stations into community hubs.
Embracing the fact that its retail stations— now at more than 1,100 in total— are frequent touchpoints for customers, the oil company's latest goal is to provide more opportunities for interaction aside from being just an oasis for motorists.
"Every retail station has a social cause, but very few of our customers know that," says Shell Country Chairman Cesar Romero. "We aim to contribute to society in the advocacies that we adopt and promote onsite, and by creating a gathering place where people can safely connect, while properly observing COVID protocols, and learn from each other."
Last year, Pilipinas shell launched Shell Mango, the pioneering next-generation station located in General Maxilom Avenue in Cebu City. The creation of the station was made with the help of students and faculty from the University of San Carlos.
"It was really a collaborative effort, because we wanted to make sure that the new generation retail station we built was useful, relevant, and something that the community can call their own," Vice President for Retail Randy del Valle said.
The Shell Mango has a PUV terminal, Shell Select and deli2go convenience store, and Shell Helix Oil Change+ Service Center. It also has a hangout and study space for students, food kiosks selling homegrown products, and a freedom wall.
The said station now features a self-irrigating plant wall and a rainwater collector, allowing the station to use run-off water for plants in the landscaped area.
Aside from that, Shell shall soon inaugurate the Shell Pook Ligaya in Diliman, Quezon City, where touches of energy efficiency and sustainable living are used, including solar energy panels, LED lights, ecobricks, and green walls.
"Sustainability has become key as the company expands, updates, and upgrades the retail network. By pursuing smart energy solutions, we hope to fulfill this ambition to reduce our overall carbon footprint significantly," Brand and Communications Manager for Retail John Aldwin Angeles noted.
"We only have one planet. Shell balances harnessing the Earth's energy and caring for it by ensuring that our retail stations are equipped to save energy and reduce waste."
The development of next-generation stations are set to be done across the country.
Currently, more than 50 Shell stations across the country are already powered by solar energy, use LED lighting and inverter technologies, and utilize paints with reduced nitrogen oxide contributing to Shell Retail's global ambition of achieving 50 percent carbon emissions for all sites.
To also ensure safety with new normal scenario, Shell stations are following stringent safety protocols. This includes health checks to all employees in the station, implementation of proper sanitation methods, wearing of face masks and strict physical distancing.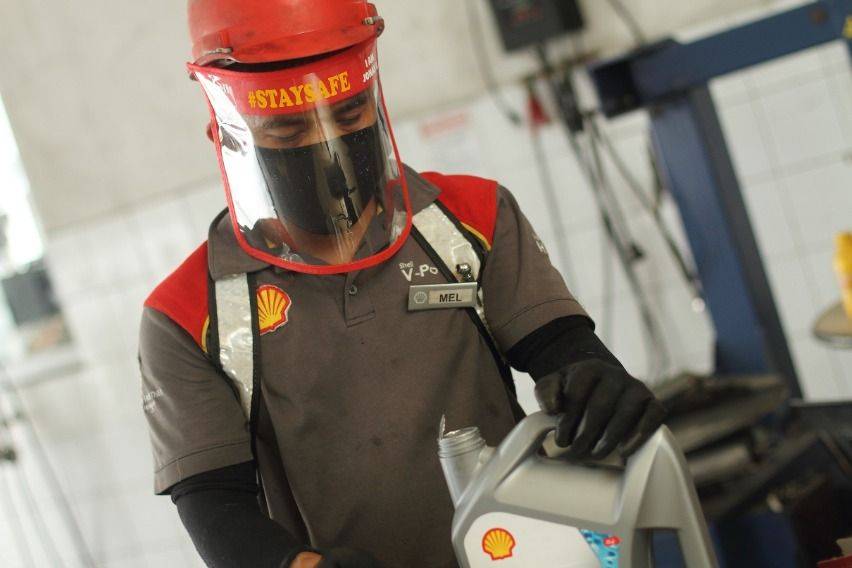 Common areas are also regularly cleaned and sanitized and proper handling of food and other goods at their Shell Select and deli2go stores are also being observed.
Online transactions and cashless payment are also being practiced with the partnership with GCash, along with the introduction of their products at Lazada and Shopee.
Relatedly, organic vegetables and fruits are also available at pioneer 10 Shell Select sites as well as on Mayani's online platform supporting the livelihood of partner local farmers.
Earlier, Shell has announced stoppage of refinery operations in the country, permanently closing the Tabangao facility.
Photo/s from Shell Philippines
Also read:
Shell Select makes grocery shopping 'smarter and safer' for customers
Shell Philippines bounces back by giving back
Shell Extends Aid to Help Frontliners to 'Flatten the Curve'