'Bayanihan spirit' thrives in Shell's efforts vs COVID-19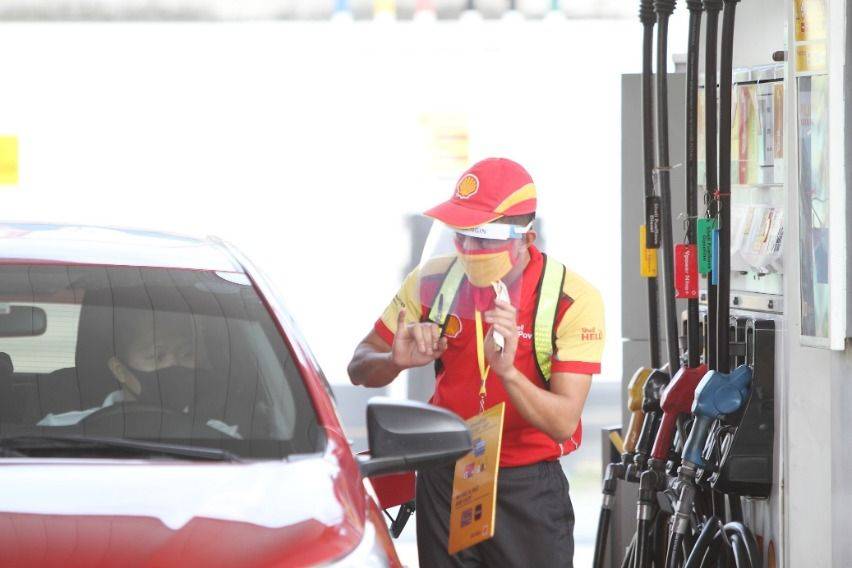 Now more than ever, the "bayanihan" spirit thrives among all of us. After all, Philippines is country of heroes. And we all believe that not even COVID-19 can stop us from exercising this innate ability of lending a hand.
Shell Philippines has also practiced the same spirit in every effort rolled out to thwart the effects of COVID-19 in the country.
According to Shell, around 693,000 beneficiaries have received assistance from their various efforts and programs.
Around 3.78 million liters worth of discounts were given to frontliners sincr the start of the enhanced community quarantine. The frontliners include, healthcare workers, police, military personnel, and other logistics personnel and equipment.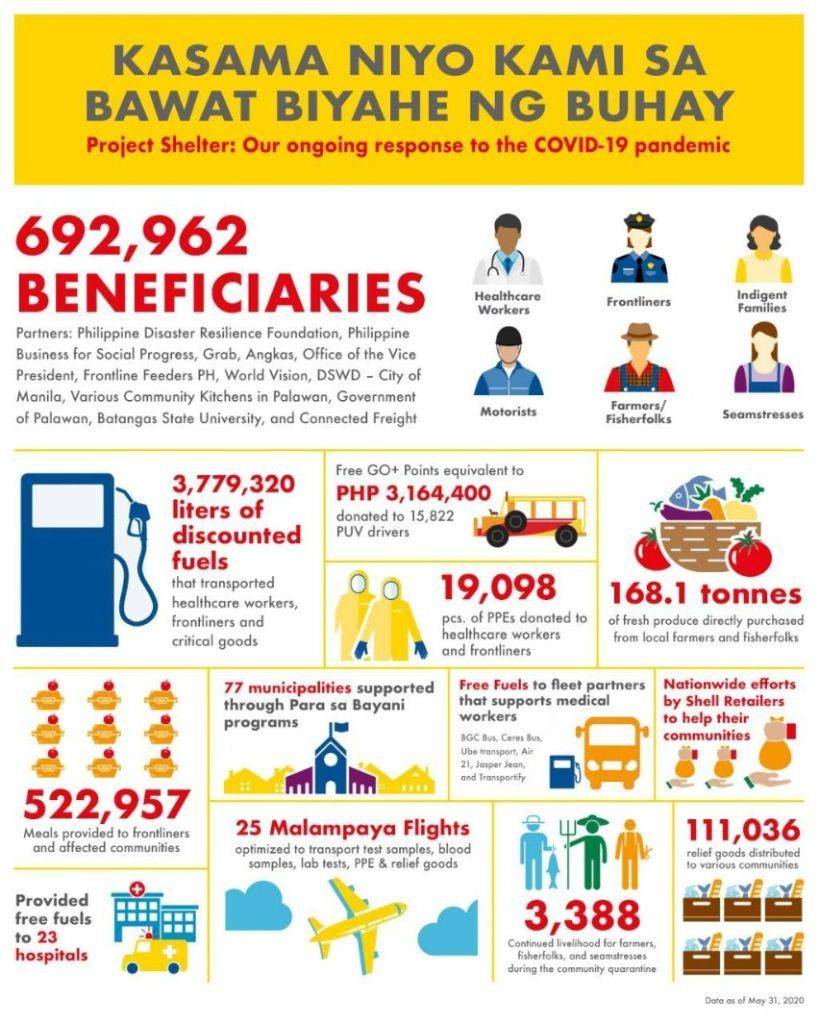 Frontliners who did not have the luxury of having their own vehicle were not left behind as Shell partnered with five fleet account customers namely Vallacar Transit Inc., Jasper Jean, BGC Bus, Ube Express, and Transportify in their bid to address the shortage on transportation. Some 2,175 healthcare workers and critical goods were assisted to be moved within the city.
Aside from that, 23 hospitals around the Philippines were accorded with free fuel that help mobilized more than 50 ambulances and hospital fleet vehicles.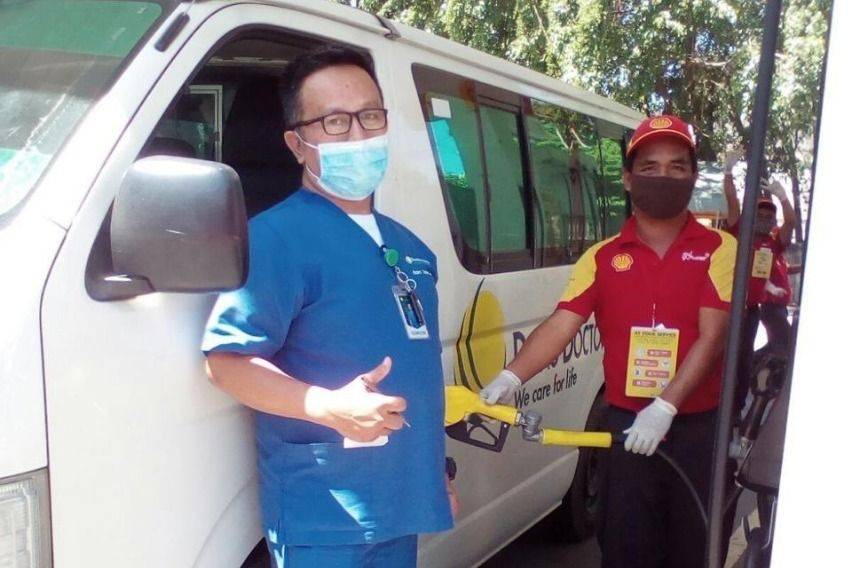 Shell gave also free Go+ points which amounted to P3.16 million, to further bring "relief to its loyal customers" through the Shell Go+ Loyalty Program. Some 3,000 drivers were also shared with free vitamins, specifically those who visited the Retail sites.
Shell retailers have also been doing separate initiatives such as giving out free face masks, face shields, food, and relief goods.
Handwashing facilities were also placed in select retail gas stations all over the country to benefit more than 5,000 customers and employees.
Shell's social arm, Pilipinas Shell Foundation, Inc has also launched its Para sa Bayani campaign focusing on three programs, which tapped and reached out to 77 municipalities and 26 provinces outside Metro Manila.
Ani Para sa Bayani bridged producers to the kitchen partners. From the kitchen partners, they delivered healthy meals for frontliners and other vulnerable members of the communities.
This led to 168.1 tons of produce, helping 3,374 Filipino farmers and fisherfolk to sell their harvest and catch to sustain their livelihood.
Over 477,920 meals were distributed to healthcare workers, military personnel, logistic drivers, and other members of the at-risk communities.
Proteksyon Para sa Bayani, meanwhile, distributed more than 19,000 PPEs that could be used by other frontliners, such as delivery workers and public service personnel.
Around 4,870 of the total number of PPE sets were created by initiatives such as SIBBAP Multi-Purpose Cooperative and the Batangas State University.
Further, 25 Manila-Palawan-Manila flights were optimized to transport healthcare equipment, laboratory tests, and relief goods, and PPEs for the use of Palaweños.
Over 111,000 relief packs were delivered through the partnership between Shell and the local government units in Shell's communities nationwide.
Additionally, the Malampaya Foundation Inc, the social arm of Malampaya join venture partners distributed food packs filled with rice, meat, and produce sourced from local farmers for park and sea rangers that were affected by the sudden stop in tourism and livelihood because of the pandemic.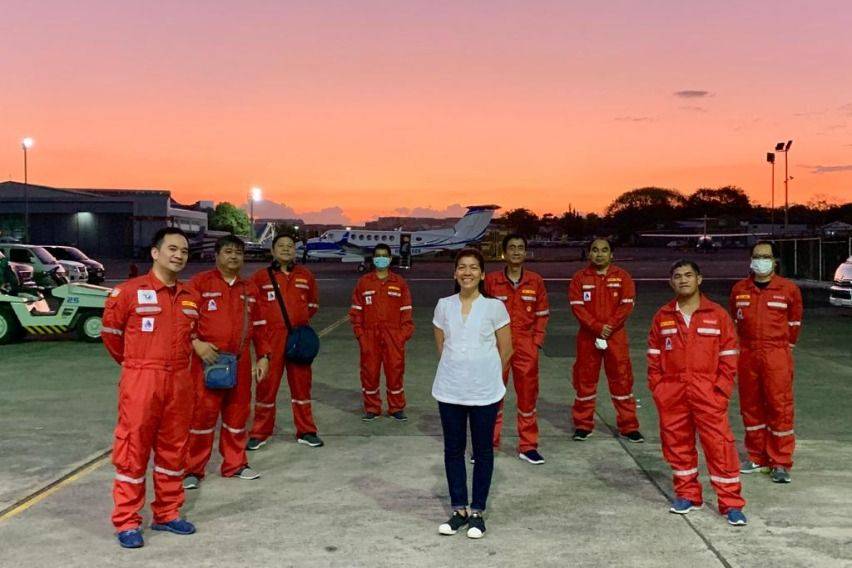 With easing restrictions, vigilance to avoid further transmission of the virus should still be practiced. Shell believes that its mission to aid Filipinos will continue.
The new normal is set to bring new challenges to the country. However, Shell remains steadfast in adapting and finding opportunities to remain resilient. In keeping with its 106-year legacy in the Philippines, the energy leader continues to focus on health, safety, and the well-being of its people and stakeholders, reflecting the spirit of bayanihan with every initiative.
Photos from Shell Philippines
Also read:
Shell Gives Face Masks to DOH, UP-PGH
Shell Extends Aid to Help Frontliners to 'Flatten the Curve'