Why Consumers Need to Try Nissan PH's Pop-Up Booth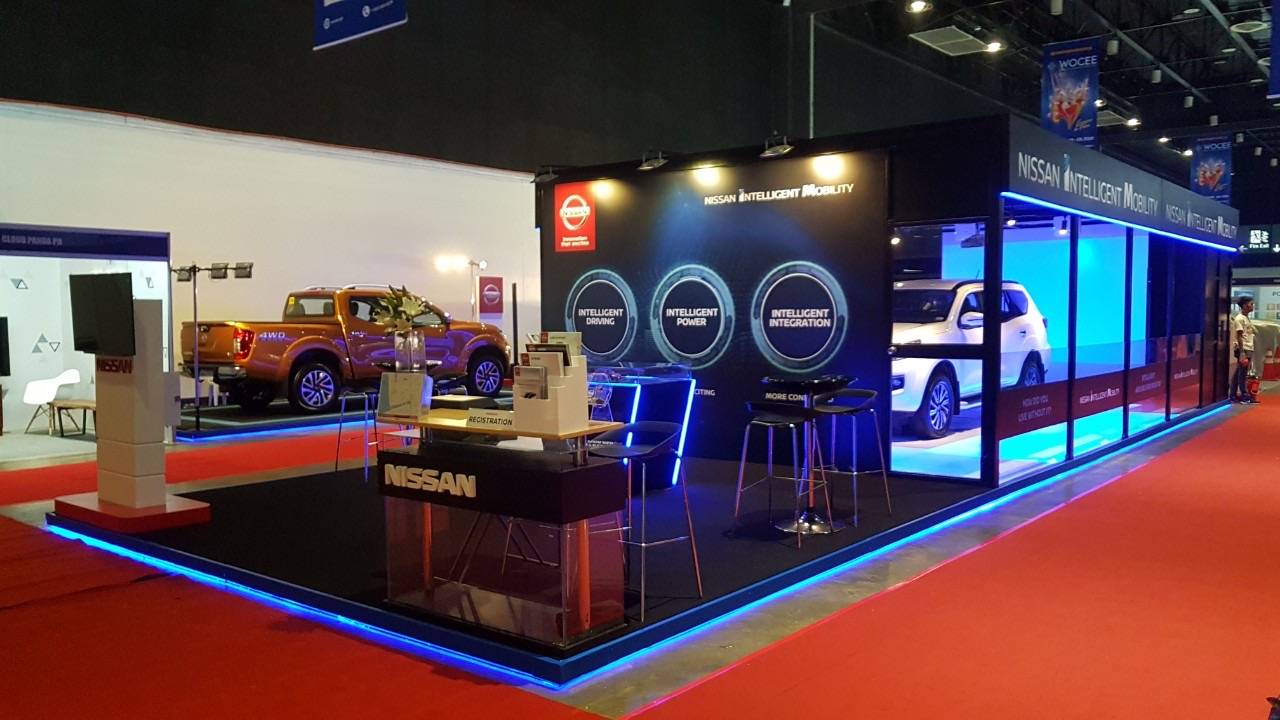 More often than not, when we get to car shows, mall displays, or showrooms, we are given a brief introduction of the vehicle model that we're particularly looking at, and mainly, it is the price that we only ask about. But Nissan Philippines, Inc. (NPI) made sure that it is more than just the brochures (which some of us like to throw around when we got home) that we will bringing home after the experience. Take the case of its booth at the World of Consumer Electronics Expo happening this weekend at the World Trade Center in Pasay City. Nissan not just explained what was inside, they even give them the experience to understand more of the product: more seat time but without stepping out of the booth.
The 'Nissan Intelligent Mobility (NIM) Pop-up Booth' provides customers an innovative and high-technology simulation experience. Utilized first in this year's Manila International Auto Show, the technology has been making the rounds in major malls and industry-led events nationwide. The NIM Pop-Up booth aims to effectively communicate and educate customers about Nissan Intelligent Mobility (NIM) features, specifically the Around View Monitor (AVM), Intelligent Forward Collision Warning, Lane Departure Warning, and Blind Spot Warning through simulated experiences. Nissan Intelligent Mobility is the company's mindset in developing technologies and designs, and its features are present in vehicles like the Nissan Terra, Nissan Navara, Nissan Patrol, and Nissan X-Trail. The pillars of NIM are:
Intelligent Driving is about technologies that help you see more and sense more, and gives you a hand when you need it;
Intelligent Power, providing drivers with different options to fuel their cars--which the Philippines will experience soon when Nissan introduces the fully-electric Nissan LEAF to the market next year; and
Intelligent Integration is about your Nissan connecting seamlessly with the rest of the social ecosystem: today, it's with your smartphone; tomorrow, it's with other cars and smart cities.
Below are the bits and pieces of what we can learn at the NIM Pop-Up Booth:
Interactive Area
Customer Demonstration using NIM Digital Table Top Simulator for the following features found in Nissan products:
Intelligent Around View Monitor with Moving Object Detection
Intelligent Forward Collision Warning with Intelligent Emergency Braking
Blind Spot Warning
Lane Departure Warning
Simulation Area
Customer Virtual Experience using 3D Projection Mapping featuring the Nissan Terra to demonstrate the capabilities of the Intelligent Rear View Mirror and Intelligent Around View Monitor for:
Moving Object Detection
Parallel Parking
Perpendicular Parking
Tight Road Navigation
Relatedly, NPI has the same table-top simulator at its headquarters in Bonifactio Global City in Taguig. But it would be a lot easier to see it during mall shows, and expos. Mako Espineli, NPI Retail and Brand Activation Specialist, noted during an interview that out of all the offerings of Nissan, the X-Trail has the most number of assistive features under the NIM technology, followed by the Terra and Navara. Experience the Nissan Intelligent Mobility Tour 2.0 happening nationwide. To learn more, visit Nissan Philippines' website at www.nissan.ph.