Your best gift this holiday season could be a Mercedes-Benz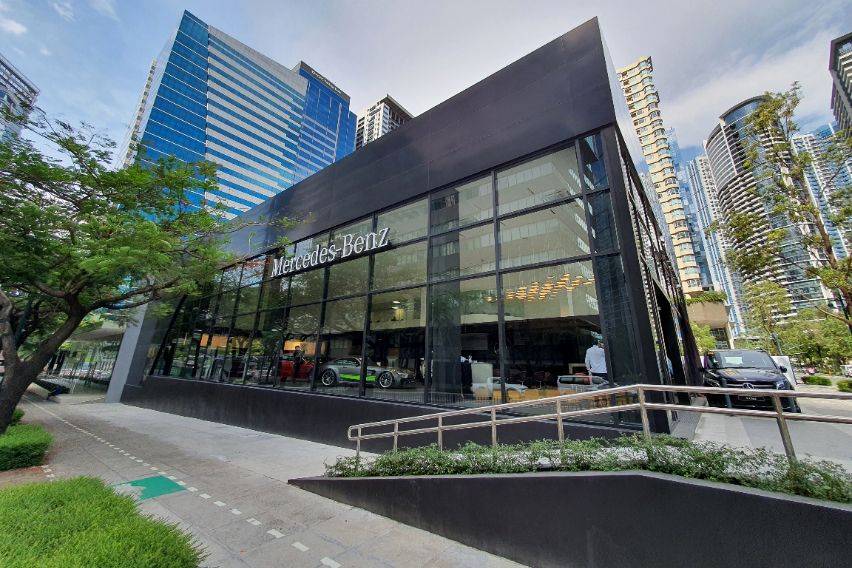 Mercedes-Benz Philippines believes that the best gift for you and your loved ones is likely to be a member of its lineup.
KEY TAKEAWAYS
What are the top five vehicles that one can give this holidays?
According to Mercedes-Benz Philippines, these are the V-Class, A-Class sedan, CLA, GLA and GLB.
Where can customers check out the models?
These can be viewed personally at Mercedes-Benz showrooms in EDSA-Greenhills, San Juan; Bonifacio Global City, Taguig; Alabang and Cebu.
Since it is the season of gift giving, here are the top five gifts that you could share to your loved ones this holiday season.
Mercedes-Benz V-Class
The Mercedes-Benz V-Class is to ensure that everyone who likes to go on a long road trip on a weekend ride in style. This large versatile multi-purpose vehicle (MPV) does not fall short of anyone's expectations in terms of design, value appeal, comfort, functionality, and safety systems.
This vehicle lets more travelers experience the MBUX making the joy ride more enjoyable and convenient.
This premium vehicle also has a folding table that can be used either at second row or third row passengers and the seat rail system that enables the captain chairs to be arranged face to each other or aligned in the driving direction.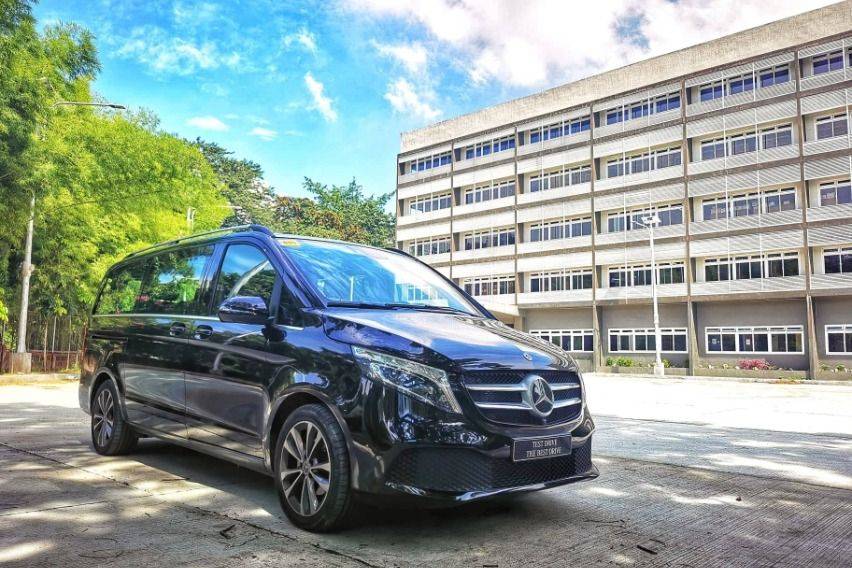 Mercedes-Benz A-Class Sedan
Offered for the tech-savvies, the Mercedes-Benz A-Class Sedan is known to be extensively equipped. This premium compact car is the first in the local roster to feature the Mercedes-Benz User Experience (MBUX). It is an infotainment system that can be operated via a seven-inch touchscreen, touchpad, voice control or touch control buttons on the steering wheel. Its intelligent Linguatronic voice control system identifies the words — as if you were just talking to a friend. With its artificial intelligence, the system can adapt more to drivers over time.
Aside from that, the vehicle embodies the dynamism of the A-Class with its striking lines as well as its spacious interior. "The toned physique, sporty design, and aggressive stance of the A-Class are designed to capture admiring eyes," the company shared.
The vehicle comes in an LED lighting system and sits on 17-inch wheels.
Mercedes-Benz CLA
Designed for the trendsetters, the Mercedes-Benz CLA sports a low-slung bonnet with powerdomes and diamond grille — giving the coupe an athletic persona. The new narrow-designed tail lamps and the number plate in the rear bumper on the rear emphasize the CLA's entire width.
The vehicle wears 18-inch multi-spoke light alloy wheels and adds additional flavor to the long, stretched entry line above the windows and frameless doors.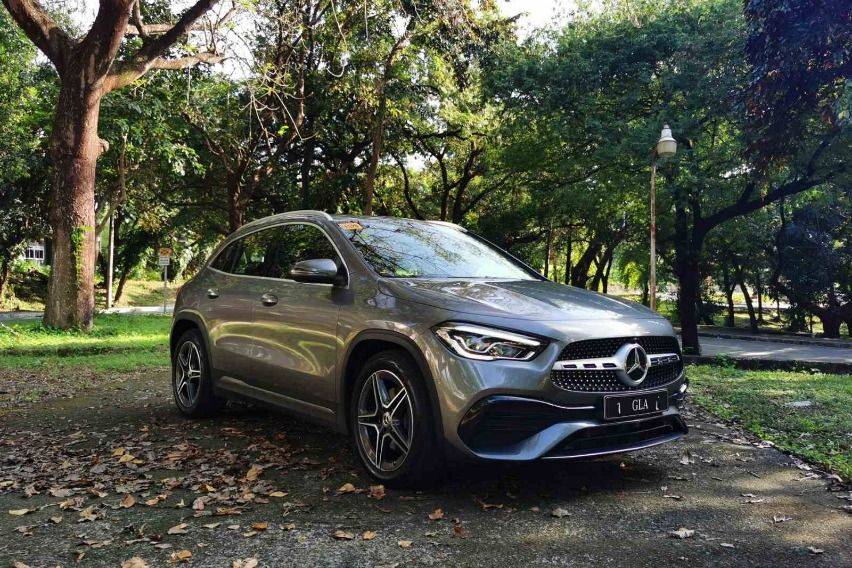 Mercedes-Benz GLA
Perfect for athletes, the Mercedes-Benz GLA is said to combine the best from the two high-volume segments, the compact cars and the sport utility vehicles.
"It embodies the perfect synergy between pure beauty and robust off-road elements. It carries Mercedes-Benz' signature SUV design and trailblazing technologies as a true demonstration of modern luxury," Mercedes-Benz Philippines noted.
This crossover exudes sportiness with its AMG Body styling with a diamond radiator grille and 19-inch five twin-spoke light-alloy wheels, black roof liner and polished aluminum roof rails.
Powered by a turbocharged 1.3-liter four-cylinder engine that produces 163 horses and 250 Nm of torque, the Mercedes-Benz GLA is designed for daily city drive and offroad. The powertrain is paired to a 7G dual-clutch automatic transmission with cruise control and standard with front-wheel drive.
The Dynamic Select gives the driver a variety of performance profiles (Eco, Comfort, Sport, and Individual) while its Start/Stop system automatically shuts off the engine at stoplights or idling to save fuel while reducing emissions.
Mercedes-Benz GLC
Are you or your loved ones adventurous? Then Mercedes-Benz GLC could be the best present ever. Clad in a muscular style and modern off-road look, this model possesses comfort, luxury, performance, technology, and design.
Further, the Mercedes-Benz GLC is powered by a 2.0 liter, inline four-cylinder power mill that can deliver a peak of 197hp and 320Nm of pulling power.
Highlighting the overall capacity to wow the crowd are the Multibeam LED headlights, chrome-plated tailpipe rims elements and 18-inch five-spoke alloy wheels.
Have you decided what type of Mercedes-Benz you would like to give to your loved ones this Holiday Season? Now is the time to have them drive home a brand-new Mercedes-Benz this holiday season!
Visit or call your nearest Mercedes-Benz showrooms located at: Mercedes-Benz EDSA-Greenhills (02) 8784 5001/ 0939 937 2009, Mercedes-Benz Bonifacio Global City (02) 8815 7777/ 0920 974 4575, Mercedes-Benz Alabang (02) 8553-6334 / 0905 435 2840, and Mercedes-Benz Cebu (32) 260 3333/ 0917 718 2369.  You may also visit our online showroom www.mercedes-benz.ph for more details.
Photos from Mercedes-Benz Philippines
Also read:
Mercedes-Benz ranks 8th at Best Global Brands 2021
ANG reveals Mercedes-Benz GLC is brand's most popular SUV here
Read All
Featured Articles
Featured Mercedes-Benz Cars