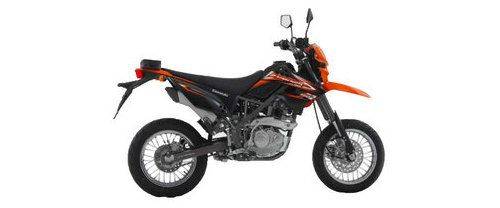 Kawasaki D-Tracker 2021 Colors and Images
An ideal commuter
I was planning to upgrade my bike but was unable to find a quality one. Nevertheless, while searching for one I came across a Kaw... Aren Monday Jul 12, 2021 06:12:07
A good choice for beginners
The D-Tracker by Kawasaki is a very beginner-friendly motorcycle that is suitable for any type of road. The refined single-cylind... Banoy Wednesday Dec 9, 2020 17:05:21
FAQs on Kawasaki D-Tracker
Answers to most common frequently asked questions (FAQs) on Kawasaki D-Tracker
What is the Kawasaki D-Tracker Price in Philippines?

The Kawasaki D-Tracker price Philippines starts from 0 and goes upto 0.