Should You Buy a Brand New or Second Hand Car?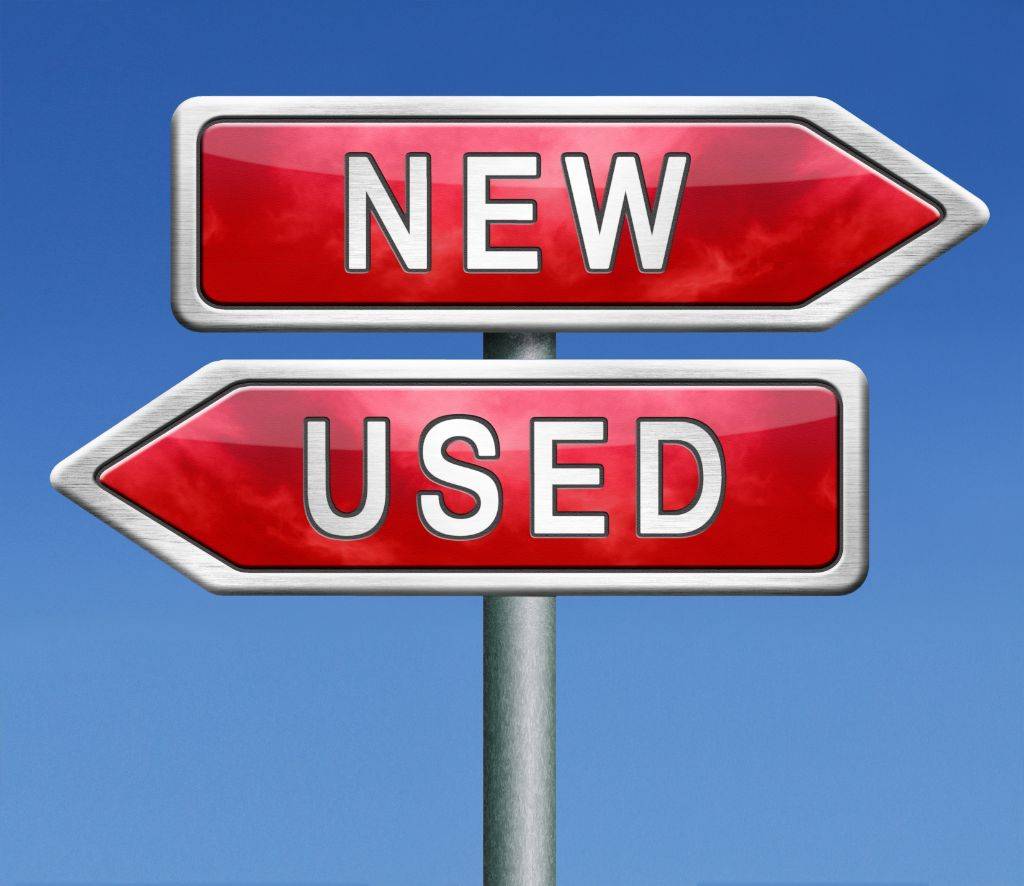 Buying a car can be an exciting and thrilling process, especially if it's your first time to do so. Just imagine—once you've placed a down payment and completed the necessary documents, you could be driving off with a car in no time at all. That said, the car buying process can also be nerve-wracking and filled with tough decisions at every turn. In the many options involved in owning a set of wheels, one of the biggest choices to make is whether to buy a new or used car. So which one should choose? It all depends on your financial standing and personal situation. Consider the points below.
## Buy a new car if:
### You want your car in the best condition possible
A new car hasn't experienced any wear and tear, and comes with no history. Chances are, the only mileage that it has seen is being driven off the line and around the dealer's lot. It hasn't been in any accidents, and hasn't been mistreated by any owner. Put simply, everything about the car is new. If you're willing to pay more for this level of reliability, then go with a new car.
### You want to have warranty
The warranty of a new car is practically untouched, so the moment the new car warranty begins with your purchase, you are assured that whatever goes wrong with your vehicle, as long as it falls within the manufacturer's responsibilities, you won't have to pay a single cent. Of course, used cars today can have warranty via the certified pre-owned route, but you'll have to pay extra for the added benefit. All in all, the best warranty you can possibly get is the one that accompanies a new car.
### You have to have the latest automotive technology
Naturally, newer cars come packed with the latest tech that the automobile world has to offer. Not only that, they are becoming even more affordable. Today, even entry level cars can come equipped with features that could only be found in luxury cars just a few years ago, such as daytime running lights, multimedia touchscreens, navigation systems and more. If you want the latest tech, you'll have better choices in a new car showroom.
### You prefer better insurance options
Comprehensive insurance is only made available to cars that are eight years old and under. With comprehensive insurance, you are virtually protected from repair costs concerning any disaster, man-made or otherwise. If you own an older used car, comprehensive insurance may not be available to you, which means you will have to pay for vehicular accident repairs out of your own pocket.
### You're looking for utmost safety
Every year, automotive safety laws become even more stringent, forcing automakers to comply and make their vehicles as safe as they can be. Plus, just like tech, advanced safety features are now trickling down from high end models to low end ones. That's why it's no longer unusual to see upscale safety systems such as tire pressure monitoring, adaptive cruise control, brake assist, side curtain airbags, stability control, and blind spot monitoring in low to mid-level vehicles.
## Buy a second hand car if:
### You have a limited budget
A second hand car generally costs less than a brand new one. Sometimes, even significantly so. By buying used, you can afford a model that you won't be able to afford brand new. That said, be sure to inspect and test drive the car thoroughly to get your money's worth.
### You don't want to think about depreciation
New cars depreciate rapidly. In fact, some models can lose as much as 40 percent of their value in the first year alone. Although all cars depreciate with each passing month and mile, used cars don't depreciate as quickly as new ones. Likewise, a fresh scratch, ding, or chip won't bother you as much if the vehicle is a second hand car.
### You want more affordable insurance rates
Insurance rates for used vehicles tend to be less expensive. That said, although premiums for old cars are low, they can be harder to insure aside from the required third party liability (TPL) coverage. Doing some pre-purchase research on the basic insurance rates for the used cars for sale that you're interested in will teach you what to expect and save you from getting shell-shocked by ever-changing rates and additional fees.
### You want a low cost-to-resale ratio
Should you decide to resell your used car in the future, your selling price may not be at all that different from the original price if you keep the car well-maintained. You may even sell the car for more if you have it repaired, detailed, or equipped with additional features.
### You have very specific taste
Maybe you want a car from your past that's no longer made, such as a sleek Mitsubishi Eclipse or an old reliable such as a Kia Pride. If this is the case, then the used car market is your only option. Finding the used car you want in the best possible quality can be easy or tough, depending on the year, make, and model that you're looking for. However, with a little patience and some well-honed researching skills, you may buy the second hand car you're looking for in the condition and price that you want.
It's worth noting that your car-buying decision shouldn't rely on these considerations alone. Since certain personal factors can come into play, it may help to talk to a financial consultant to identify the best car buying decision for your particular situation. That said, whether you're buying a new or used car for sale, it's important to have the right information and complement it with a system that works. This is how you make the most of your vehicle purchase.
Do you have any other reasons that you would like to add to the list above? Or perhaps you have important information that can improve or alter the information we've provided here. Let us know by sharing your thoughts in the 'Comments' section below.
Car Articles From Zigwheels
News
Article Feature
Advisory Stories
Road Test