What Is a Secured Car Loan?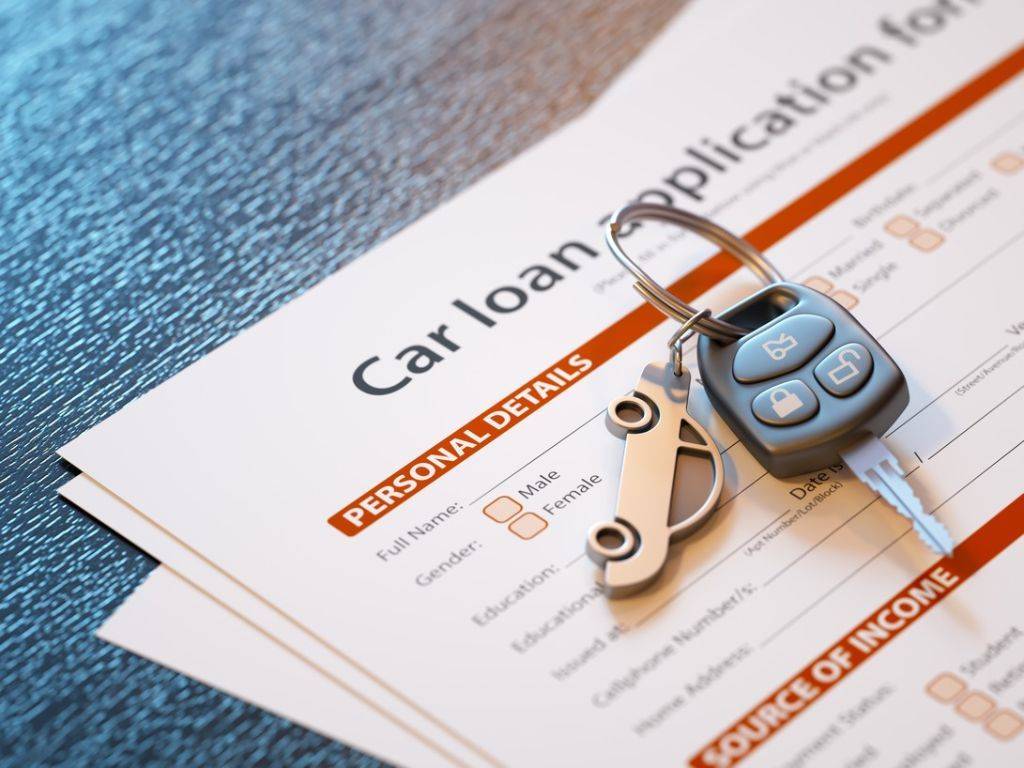 Buying a car, whether new or second hand, is one of the best decisions you will ever make in your life. When you purchase a vehicle, you will enjoy not only the convenience it can give you, but also the comfort, ease, and recognition that it brings to your life. The sad truth, however, is that not all people can afford to buy a car. Fortunately, you don't have spend your life wishing for a car of your own. Lack of money shouldn't prevent you from buying a vehicle, since you always have the option of getting a car loan.
A car loan allows potential buyers to pay off the vehicle in monthly payments instead of paying the full price of a vehicle in one sitting. When you get a car loan, your lender or bank will pay for the full price of the car. In return, you are obligated to pay off this debt (plus the interest fee) every month.
## Secure Loans
You may have come across the terms secured and unsecured loans when shopping around for a car loan. Before anything else, let's define what security means. Security, when seen from a lender's point of view, is really all about giving them rights over a financially valuable asset that you've purchased (such as your car or house).
So what is a secure loan? This type of loan guarantees lenders that the money they lend to the borrower plus the interest rate will be paid back in full. If the borrower fails to do so, then they have the right to sell (repossess) your car and recoup back all their costs without suffering any shortfall amount.
One advantage of using secured loans is that you get a reduced interest-rate, larger loan amounts, or better terms than other loans because you're using your car as a collateral. You are also given flexible options, and can choose between a fixed or variable interest rates (although it is often fixed for car loans). Moreover, you can also choose which payment option best suits your lifestyle—from weekly, monthly, or quarterly payments.
## Why Choose a Secured Car Loan?
Getting a secured loan is usually the only way for you to borrow a large sum of money. This is because lenders will not risk lending a large amount if there's no guarantee that the money will be repaid. Putting your car on the line assures them of two things: First, they can sell your car (and use it as your payment) in case you can't afford to pay your monthly installment. Second, it assures them that you will do everything you can to pay back your loan. It is for these reasons why many car dealers and lenders prefer this type of loan.
One advantage of secured loans is that borrowers can still use this option even if they have a bad credit rating. This is because they're using their vehicles as collateral, so lenders are not as hesitant to lend them a large sum of money--just in case. Keep in mind that some banks or lenders are much stricter than others, so check their policies about credit rating first.
## A Word About Unsecured Loans
Secured loans are usually for bigger purchases like cars and homes, while unsecured loans are often given in much smaller amounts. Typical samples of unsecured loans include: education loans, personal loans, and credit card purchases. And unlike secured loans where your car acts as a safety net for lenders, unsecured loans are the opposite: lenders take a much bigger risk by not having any asset or car to back them up. It is for this reason that they charge higher interest rates compared to secured loans.
Borrowers must have a very high credit rating to qualify for an unsecured loan. Lenders are only willing to part with their cash if they are very sure that they'll get their money back—plus interest.
Some banks offer unsecured loans even for cars. Since there won't be any collateral, family members can act as guarantors for the borrower. This means that they are willing to shoulder the responsibility of paying the debt should the borrower fail to do so.
## Thinking of Getting a Car Loan?
Before choosing whether to choose a secured car (or unsecured) loan, make sure to calculate your income and expenses first. It might be tempting to get a loan even if your monthly budget doesn't allow it. If that's the case, step back and look at the repercussions that might happen if you decide to do it. First, you might acquire even more debt; second, you might get bombarded by additional fees of owning a car, such as regular maintenance, registration, gas, taxes, repairs, and many others. Whenever possible, try to put down a higher down payment than what's required from you. That way, you will be able to pay a much lower monthly payment and interest rate altogether.
Make sure to pay your monthly payments on time if you get a car loan. If you consistently fail to make these payments, then the bank or lender might come after you and repossess your car. Even if it's an unsecured loan, the lender can still come after you by suing you for your remaining debt. Missed payments are not only an eyesore for lenders, they are also an eye sore for other banks and credit card companies. Once your credit rating starts to drop, then chances of getting future loans will be next to impossible.
It is always important for you to do your research so you can find the best car loan that works with your current income. Buying a car will require a huge commitment on your part, but it shouldn't drain your finances dry in the process.
Car Articles From Zigwheels
News
Article Feature
Advisory Stories
Road Test
LTO eyes to make LTMS fully operational by end of the month

Hazel Nicole Carreon

.

Today

Here are the features that make Jaecoo 7 an exceptional off-roader 

Hazel Nicole Carreon

.

Today

Volvo PH electrifies local premium EV arena anew with 2 Recharge models

LTO orders probe on EDSA bus lane incidents, vows to levy penalties on violators

Tribute car for Ken Block found in Cyberpunk 2077

Paulo Papa

.

Oct 03, 2023
Geely GX3 Pro: Highs and lows

Here are the Toyota Hilux GR-S' interior features

Hazel Nicole Carreon

.

Oct 03, 2023

Is the GAC Empow a capable track car?

Hazel Nicole Carreon

.

Oct 02, 2023

What's inside the Volkswagen Tharu

Hazel Nicole Carreon

.

Oct 02, 2023

Honda City: The pros and cons

Hazel Nicole Carreon

.

Sep 29, 2023
PH oil price hike to continue this week

Ruben Manahan

.

Sep 11, 2023

Maximizing Transmission Lifespan: How Often Should You Change Your Transmission Fluid?

Hazel Nicole Carreon

.

Aug 23, 2023

Navigating the Aftermath: A Comprehensive Guide to Assessing Flood Damage on Cars

Hazel Nicole Carreon

.

Aug 07, 2023

Car Insurance 101: What Every Car Owner Needs to Know

Hazel Nicole Carreon

.

Jul 28, 2023

Off the Beaten Path: Everything You Need to Know About Off-Road Driving in the Philippines

Hazel Nicole Carreon

.

Jul 25, 2023
Fine China: 2023 Chery Tiggo 7 Pro

Dylan Afuang

.

May 26, 2023

Review | 2023 Toyota Raize 1.0 Turbo | Rocket Bunny

Roy Robles

.

Apr 27, 2023

Old but still golden: 2023 Mitsubishi Mirage hatchback

Alvin Reyes

.

Mar 01, 2023

First Drive | 2023 Kia EV6 GT-Line | Post Modern Philosophy

Roy Robles

.

Feb 24, 2023

More than just a kit | 2023 Mitsubishi Xpander Cross

Roy Robles

.

Jan 30, 2023