3 for 3: IPC gets 'Triple Star' anew at Isuzu Distributor and Dealer Aftersales Awards
Isuzu Philippines Corporation (IPC) again took the "Triple Star" award at this year's Isuzu Distributor and Dealer Aftersales Awards.
KEY TAKEAWAYS
How many Triple Star Awards does Isuzu Philippines Corporation have from the Isuzu Distributor and Dealer Aftersales Awards?
The local distributor of Isuzu vehicles in the country now has a total of three awards.
To what did Isuzu Philippines Corporation attribute the latest merit?
According to IPC, this is due to the collaborative efforts and commitment of the entire dealer network to further improve after-sales operations and technical skills.
The latest merit from the global brand is IPC's third Triple Star Award for three straight years.
Since 2018, Isuzu Motors Limited, Japan (IML) has been honoring the brand's dealers and distributors around the country that provides exemplary aftersales service, with the awards ranging from Single to Triple Star.
In a statement, IPC attributed the latest feat "to the collaborative efforts and commitment of the entire dealer network to continuously improve its aftersales operations and technical skills in the aim to provide utmost customer experience."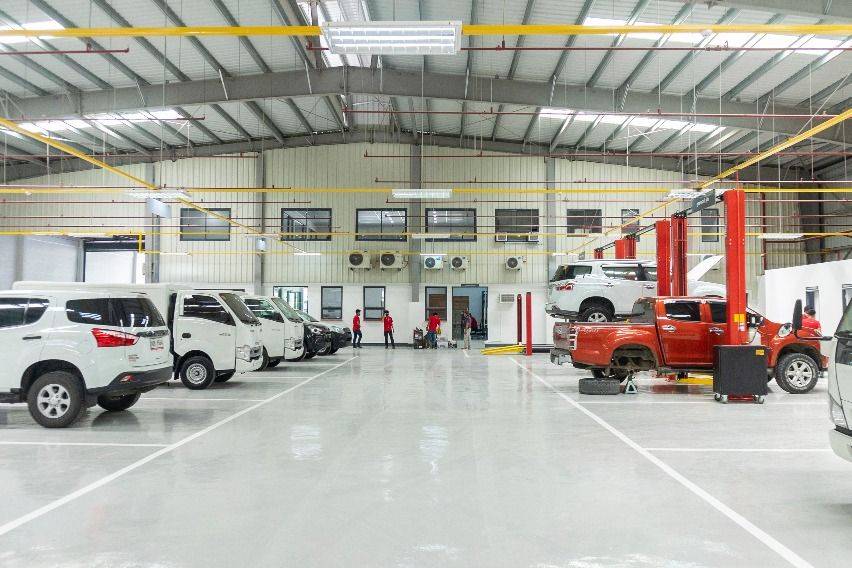 "We couldn't be happier, receiving the Triple Star award for three consecutive years proves that Isuzu Philippines' after-sales service is at par with the global standard. This is the fruit of our hard labor and the collaborative effort from our dealer network to provide the best after-sales service to our customers nationwide," IPC President Hajime Koso said.
"With this award, we promise to continue on our commitment towards achieving utmost 'Customer Success,' not just by strengthening our after-sales activities but by continuing to provide competitive products and innovative customer experience with the support for our growing network," he added.
According to IPC, the recognition was announced during the awarding ceremony of the 2021 Isuzu World Technical Competition (I-1 Grand Prix), where the company also showed its technical prowess.
Team Isuzu Philippines — composed of IPC Training Department Head Coach Gian Cosico and technicians Harvey Jay Ragrag (Isuzu Isabela) and Leonido Gascon (Isuzu Davao) — placed fourth out of 41 competing countries in the Commercial Vehicle Division Team Category.
Gascon also was sixth place against 82 other Isuzu technicians worldwide in the Individual Technician Category.
"In order to support the operation of Isuzu vehicles all over the world, the I-1 Grand-Prix will continue to evolve with the aim of raising service technical skills. Moreover, this is the 4th time for us to hold the Aftersales Award, and 51 subsidiaries coming from 49 countries have participated. The purpose of this award is to review the aftersales activities of each company and to lead to improvements. We will continue to hold this award and work to establish it," IML Senior Executive Officer Yasuyuki Niijima said.
To know more about the Isuzu Philippines' roster of commercial vehicles, log on to www.isuzuphil.com, or call any Isuzu dealership nationwide.
Photos from Isuzu Philippines Corporation
Also read:
Isuzu PH 'overwhelmed' with current demand for all-new mu-X
Isuzu PH launches N-Series Smoother workhorse
Read All
Featured Articles