7 Interesting Facts about the Honda Accord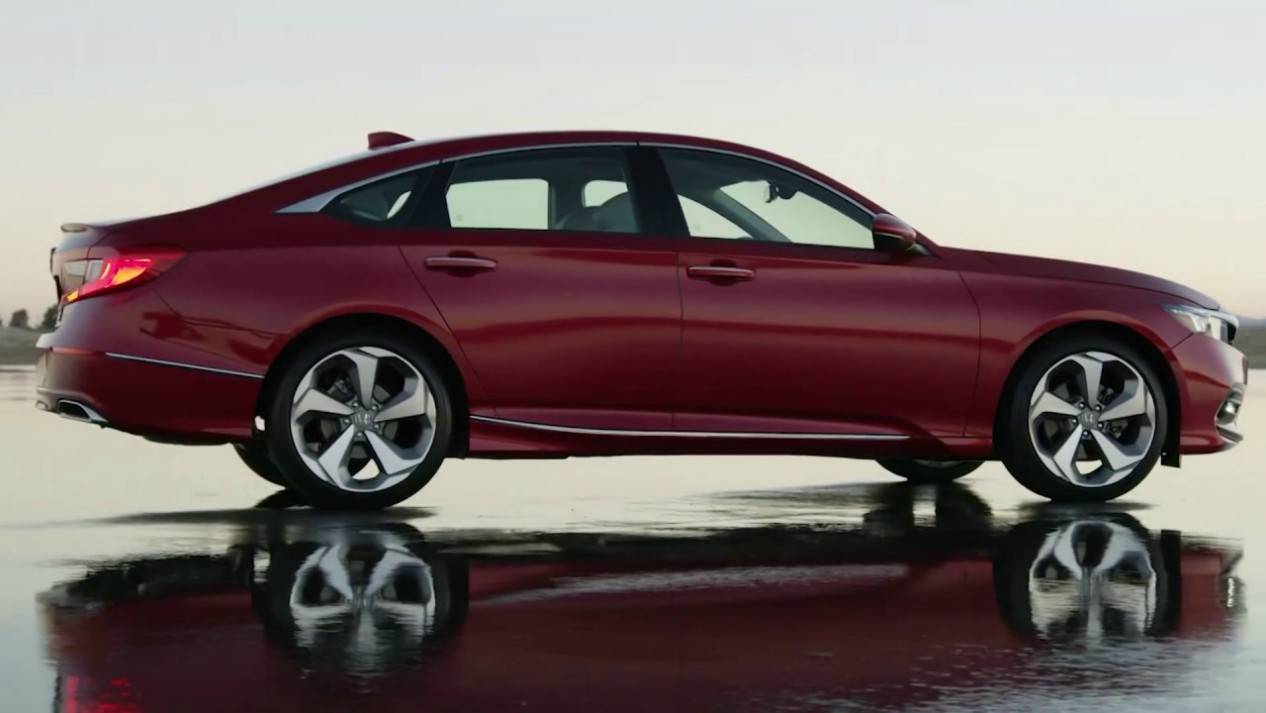 The Honda Accord has been here with us since 1976, but many drivers still can't get enough of this dependable vehicle. Combining reliability, affordability and good performance, this car more than deserves to be given recognition for doing a good job all these years.
And as a tribute to its longevity, we're  giving you some interesting facts about why the Accord deserves to be considered one of the most popular cars in the world  today.* These include the following:
1. Honda Accord released a 2003 British television commercial using its parts in creating a Rube Goldberg machine. It was used to promote the seventh-generation Accord, and became very successful both commercially and financially. It was even touted by The Independent's Peter York as "the water-cooler ad conversation of the year" and "certain to become an advertising legend" by The Daily Telegraph.
The "cog commercial" required more than 600 takes before it was cut into the final 120-second commercial that we know today. It became so popular that it received more awards than any other commercial made in history. In fact, it's now regarded as one of the most influential and groundbreaking commercials of the 2000s.

https://www.youtube.com/watch?v=_ve4M4UsJQo

2. The Honda Accord has been on the Car and Driver's 10 Best Cars for 30 times. According to Jeff Conrad, senior vice president and general manager of the Honda Division of American Honda Motor Co, Inc: "Do something special once, you might be called lucky. Do something special twice, you start to build some credibility. Do something special 30 times, like the 10 Best Honda Accord, and you've accomplished something truly extraordinary.
3. Contrary to popular belief, the Accord is not Honda's best-selling product for all time (Civic is the first, while the CR-V takes second place). It comes in third place, with present sales at around 221,013 units for 2017.
4. Back in the 90's, the fifth-generation Accord became the first model to be built and sold in the Philippines. This generation made a detour in shape and structure, with a wider and much lower shoulder room compared to previous models. It actually came close to resembling a Honda Civic during that time.
5. The Honda Accord was borne from the success of the Honda Civic. Back in the 70's, Honda was planning to focus on manufacturing motorcycles, and their last ditch effort was to launch the Civic in 1972. When Civic became a success, Honda decided to create another Civic--but a much bigger and roomier alternative (in the form of the Accord).
6. The Honda Accord was the first imported car in 1989 that became a best-seller in the U.S. Its importance can't be ignored here, since it paved the way for Honda to become a household name in the U.S.
7. Do you want to know how reliable a Honda Accord is? Just ask Joe Cicero, a 1997 Honda owner who reached one-million miles using the original engine and transmission. According to Cicero, aside from from checking fluids every week, he switched fluids seasonally, and changed them every 5,000 miles. He also never allowed the oil levels to go below a quart, and never let the fuel tank reach "empty."

==========

* Note that we're just randomly choosing vehicles that have interesting backgrounds (or histories). We are not endorsing Honda Accord here.