7 Things We Noticed About the Malaysian Expressway System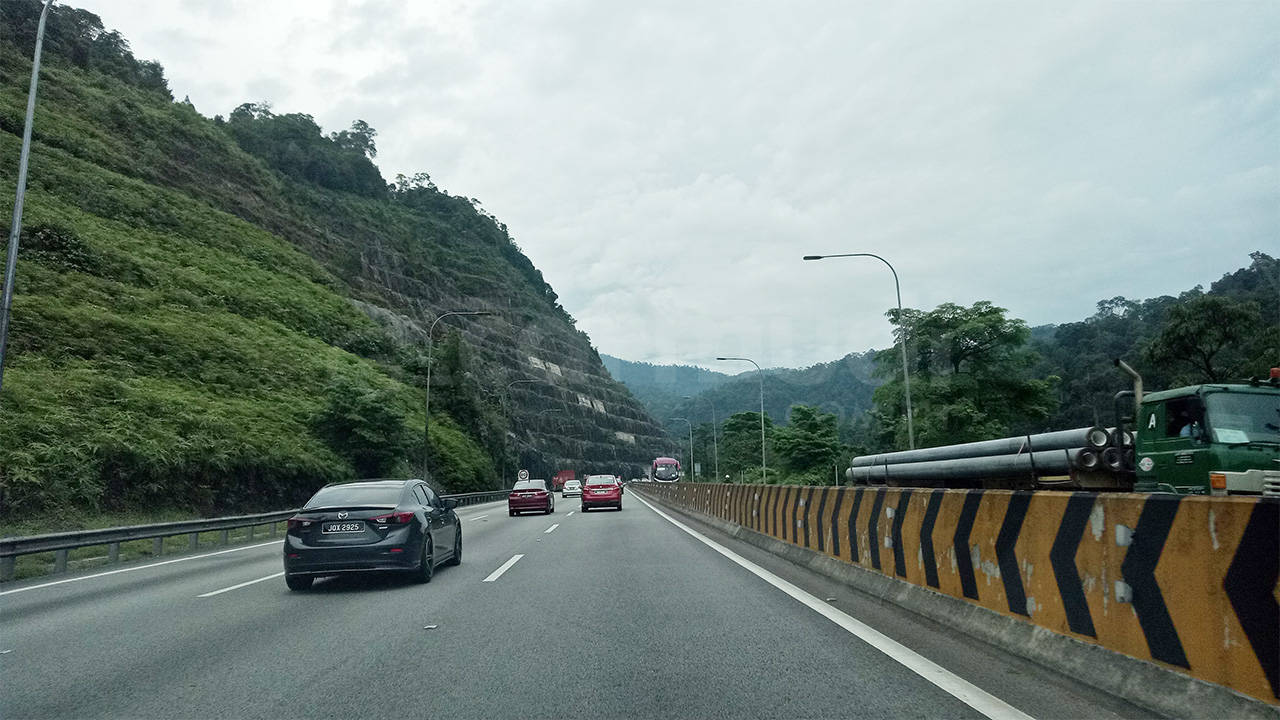 Carmudi.com.ph was recently invited by Tourism Malaysia to be a part of its 2017 ASEAN Media Bloggers Tourism Hunt, an annual event in which the Malaysia Tourism Promotion Board invites media and blogger representatives from its Southeast Asian neighbors to tour its different states and attractions while accomplishing various tasks along the way. While last year's event saw the participants--which included celebrities including Philippines' own Kris Bernal and Roxanne Barcelo--go around inside a bus, one of the sponsors for this year's event was Malaysian car brand Proton which fielded 31 cars, with two participants on board each car. And for four days, we drove over 600 kilometers in a Proton Saga and were amazed by Malaysia's expressway system. We've listed below the seven things we noticed about it.  
The Malaysian expressway system is huge.
While the Philippine expressway system is primarily a four-lane highway, Malaysia's are mostly composed of four and six lanes, with some sections even having eight lanes!  
Motorcycles are allowed on the expressway.
Motorcycles, specifically small-displacement types like underbones, can go on nearly all of Malaysia's expressways though they are limited to using the shoulder. Perhaps as a concession to this limitation, motorcycles can get on Malaysia's toll roads for free! Large-displacement motorcycles, on the other hand, are allowed to use the lanes just like any other car.  
The speed limit on the expressway is 110 kph.
That's right,
110 kph
--or 10 kph more than what we have in the Philippines. The speed limit though seems to be more of a suggestion than an order since a lot of cars we saw were doing more than 120 kph on the fast lane.  
Some cities have their own roadways from the main expressway.
Even while the cities are still a few kilometers away from the main expressway, motorists headed there are directed to an adjacent roadway that leads into the city, keeping the traffic free and flowing on the main expressway.  
The rest stops are plentiful…
Considering the Malaysian expressway system covers
over 2,000 kilometers
, it's understandable that there are numerous rest stops along its length, with one rest stop at roughly
every 60 kilometers
. Now that's a lot of rest stops.  
Modest in appearance…
You'd also be hard-pressed to find them because you won't see their lighted signs from kilometers away. Instead, you have to watch out for the signs on the road, installed by the Malaysian Highway Authority that look just like your usual expressway sign but with a blue background, directing you to where they are.  
…and have numerous facilities.
The rest stops have prayer rooms, shower cubicles to refresh road-weary travelers, and Western-style toilets for those who are averse to using squat toilets. While most rest stops only have food stalls and restaurants, the larger ones have retail shops and a few outlet stores. One rest stop we took a break in, Restoran Jejantas Sungai Buloh, was so expansive that it straddled the expressway, with some of the shops located on the bridgeway that connects both the east and west sides of the facility. The larger rest stops also have more than one service station, giving motorists the option to choose which fuel brand they prefer.  
The Malaysian expressway system is a joy to drive on and something that we only wish could be replicated locally. We hope to drive on it again soon, perhaps in the sportier Proton Suprima S compact hatchback or its Proton Prevé sedan sibling.