Amid Surge in Cars, Recto Calls for More 'Round-the-Clock, Rain-or-Shine' MMDA Personnel
With the worsening road traffic in Metro Manila--the home of 2.8 million vehicles--hiring more traffic management personnel should be made a priority, Senate President Pro Tempore Ralph Recto said.
Recto said he is backing the appeal of the Metropolitan Manila Development Authority (MMDA) for "funds and authority" to employ additional traffic personnel.
With only 2,000 traffic personnel in its payroll, the MMDA is 5,000 short of the 7,000 field staff it needs, MMDA spokesperson Celine Pialago said in a social media post.
Due to the surge in the number of vehicles, major roads and critical intersections in the capital region now require "round-the-clock and rain-or-shine" supervision of MMDA personnel, Recto said. "MMDA needs an active night brigade."
"Sa loob ng nakaraang limang taon, 11,530 na sasakyan ang nadagdag kada buwan. Ito yung mga registered sa NCR. Hindi pa kasama yung mula sa Cavite, Laguna, Rizal, Bulacan, na regular na pumaparine sa Metro Manila," he added.
Another reason is the increasing number of vehicular accidents, which in 2017 soared to 110,025 reported cases, Recto said. "With this epidemic in road crashes, we need more men to come to the aid of the injured and clear the road of obstructions."
If government rules bar the MMDA from using its internally generated income, "then it must be allowed to tap a portion of the PHP168 million it collects in traffic and littering fines annually--specifically for the hiring of more personnel," Recto said.
But the best solution is to increase the funds it receives from the national government through the General Appropriations Act, Recto said.
In 2018, the MMDA was given PHP3.688 billion in that year's national budget. It also received PHP3.636 billion in mandatory contributions from its member towns and cities.
"Pero kasama dito ang flood control, dredging ng mga estero, operation ng pumping stations, traffic light systems, emergency response at iba pang gawain sa isang megapolis na isa sa pinakamatao sa buong mundo," Recto said.
Noting that the Commission on Audit (COA) flagged MMDA's failure to "obligate" PHP1.2 billion of its 2018 appropriations, the coming Senate hearing of its 2020 budget "would be a good time to discuss how its budget can be used efficiently, including funding new personnel items," Recto said.
COA said the agency has 2,955 permanent employees.
In addition, it has seven presidential appointees, 18 co-terminus employees, 32 consultants, and 7,077 casual, temporary, project-based and "job order" employees.
"Ilan na ba ang dapat i-regularize, lalo na 'yung mga frontline workers? Ano naman 'yung mga benepisyong dapat ibigay doon sa mga naaarawan, nauulanan, at naalikabukan sa kalsada?" Recto asked.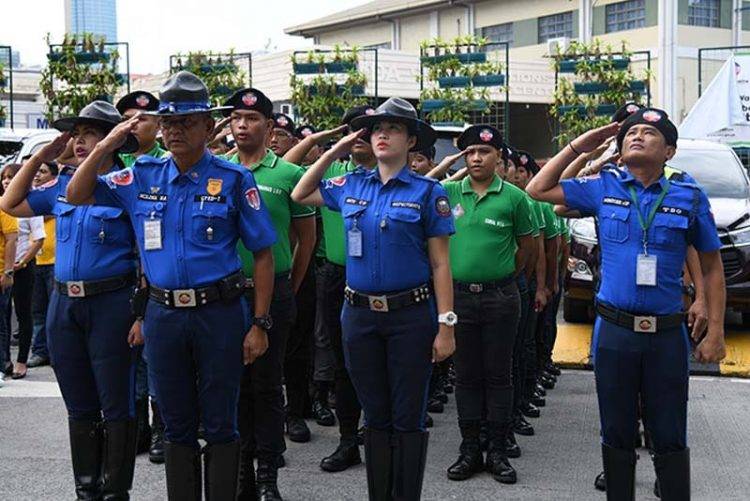 From MMDA.gov.ph