ASEAN NCAP Releases Crash Test Results for Mitsubishi Xpander, Toyota Vios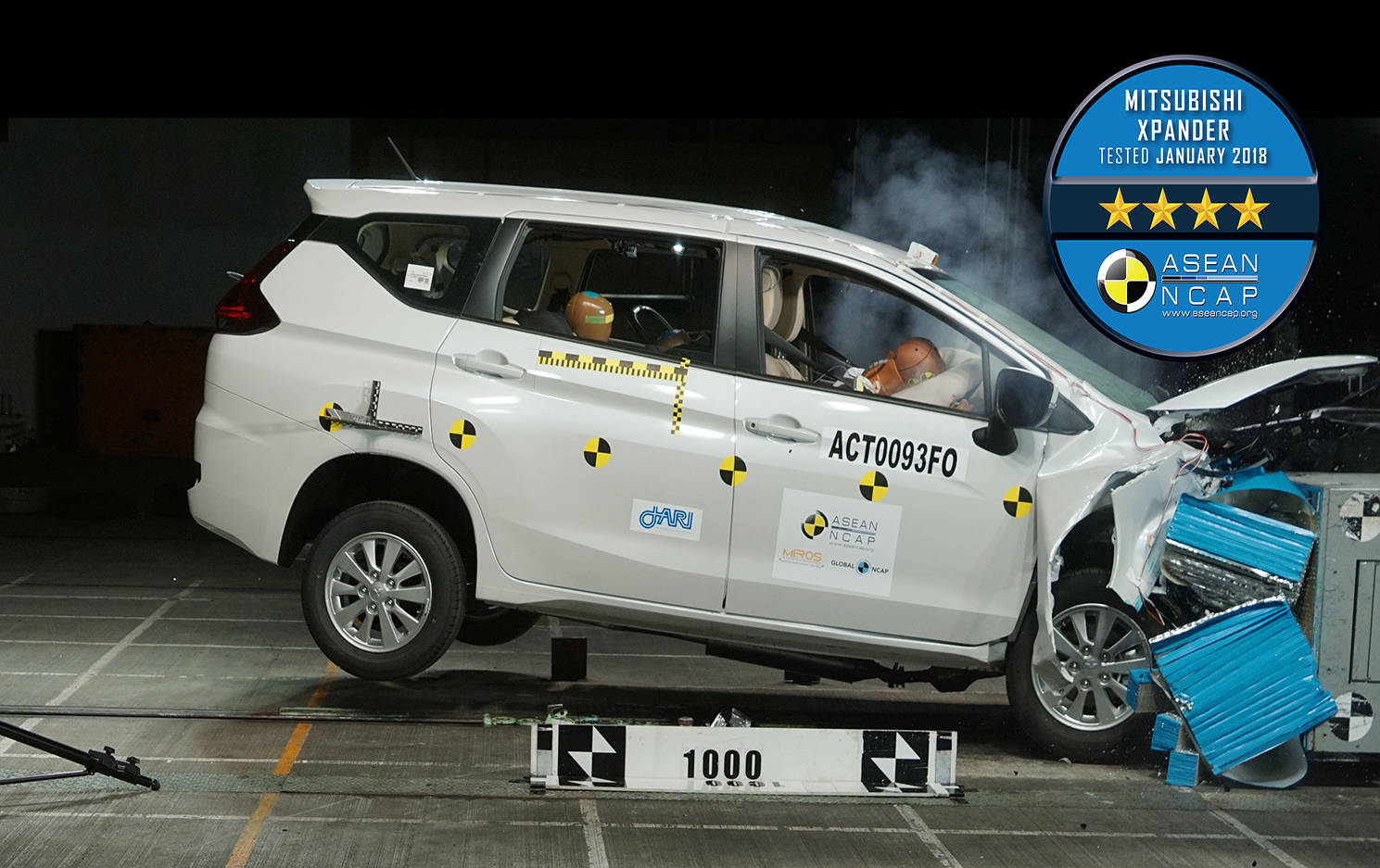 The New Car Assessment Program for Southeast Asian Countries (ASEAN NCAP) recently released the results of its latest round of crash tests which featured two vehicle models that are relevant to the Philippine market: the Toyota Vios and the upcoming Mitsubishi Xpander, which Mitsubishi Motors Philippines is now accepting orders for ahead of its local launch.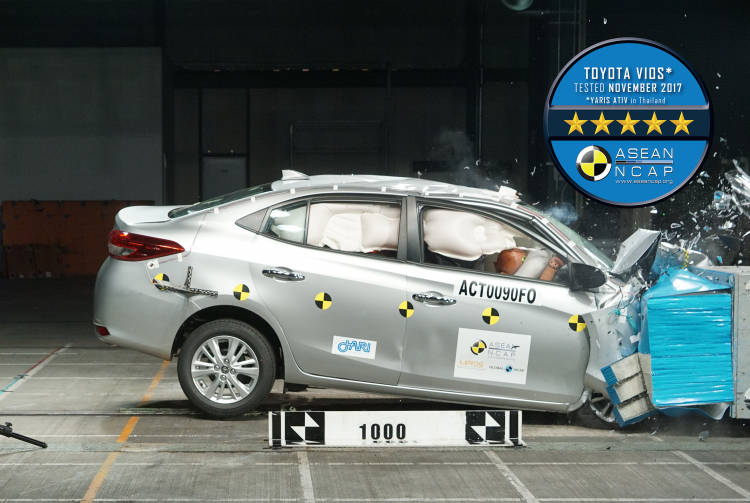 The Toyota Vios was the first vehicle to be tested by the organization back in 2012 where it received a 4-Star rating for its Adult Occupant Protection (AOP) and a 2-Star rating for Child Occupant Protection (COP). For the recent crash test conducted in the fourth quarter of 2017, the Vios now has a 5-Star rating, with an overall score of 81.63 points which can be broken down as 44.70 points for AOP, 21.66 points for the COP and 15.28 points for its Safety Assist Technologies (SATs). For the test, the Vios was equipped with seven airbags, Seatbelt Reminder System (SBR) for front seat occupants, Electronic Stability Control (ESC) and Anti-lock Braking System (ABS). It's worth noting though that while the Philippine-market Vios has ABS, it doesn't have ESC and it only comes with two airbags for the front seat occupants.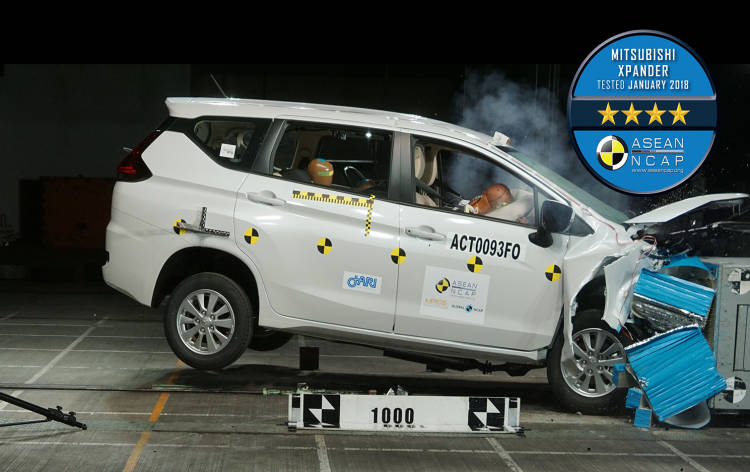 As for the Mitsubishi Xpander, it was given a 4-Star rating with an overall score of 71.66 points broken down as follows: 39.08 points (AOP), 18.69 (COP), and 13.89 points (SATs). The Xpander as tested by ASEAN NCAP had dual airbags and frontal SBRs for both the driver and front seat passenger. In addition, as part of Mitsubishi's commitment to safety, the Xpander is fitted with a Safety Assist Technology feature called Emergency Stop Signal which is offered "either standard or optional in the countries where it is made available." Mitsubishi Motors Philippines though has yet to disclose if the local market variants will be equipped with the feature either as standard or optional.
"The Xpander...is the first MPV tested by ASEAN NCAP under the new protocol for 2017-2020 and the model performed reasonably well under this new stricter assessment," said ASEAN NCAP Secretary General, Ir. Dr. Khairil Anwar Abu Kassim. "This shows that Mitsubishi Motors is dedicated to produce safer cars for the ASEAN region in line with our new safety protocol."