Auto Expo 2020: Maruti Suzuki Futuro-e Concept Finally Breaks Cover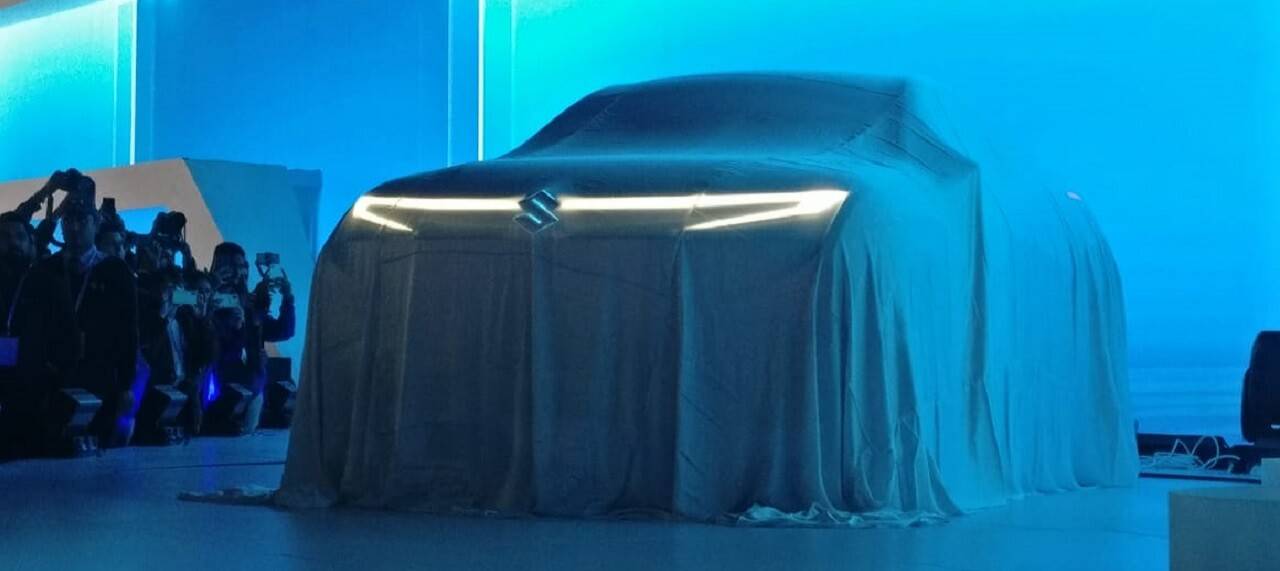 After a single teasing photo, we can now finally feast our eyes on the Futuro-e Concept, and get a hold of some vital information about Maruti Suzuki's much-touted electric coupe SUV.
For starters, we now know that the vehicle is a four-seater, with a richly designed blue-and-ivory interior theme that boasts a genuine contemporary luxury design, further enhanced by sweeping screens that run the length of the dashboard.
True to the teased image, the Futuro-e Concept embodies a sleek crossover, with its roofline sloping toward the rear, embodying a convincing coupe-like stance with its angled rear hatch.
As for nifty features, the two front seats can swivel around to face the rear. What good does that do when the driver faces the rear, you may ask? Well, the Futuro-e has autonomous tech, so there's plenty of occasions during a trip that a driver may choose to swivel around, with nary a worry that the car will get to its destination safe and sound.
The interior is decidedly futuristic, with a minimalist layout wherein most of the controls are housed on the HD touchscreens. From the sleek and shiny surfaces, to the head up display, to the ultra-advanced steering wheel, you'd half-expect this car to launch into space than cruise down the road.
Powertrain details have not been revealed, which likely means that the display car isn't road-ready and just for show. However, Maruti Suzuki promises that once in production, the Futuro-e will be "future-ready with a wide array of powertrain options like hybrid and pure EV (electric vehicle)."
Designed in-house by Maruti Suzuki, the vehicle offers a peak into the brand's future design direction, serving as Maruti Suzuki's vision for the Indian automobile market, as well as a design study for the brand's next-gen mobility solutions.
Although Maruti Suzuki admits that the Futuro-e Concept is merely a design study, the effort is expected to birth a production version sometime in the future.
Maruti did not say when the Futuro-e will begin its production run. However, when launched, it is expected to compete against the likes of the Kia Seltos and Hyundai Creta in the Indian market.