Bentley Celebrates its 100th Year with the "Extremely Rare" Centenary Edition Mulsanne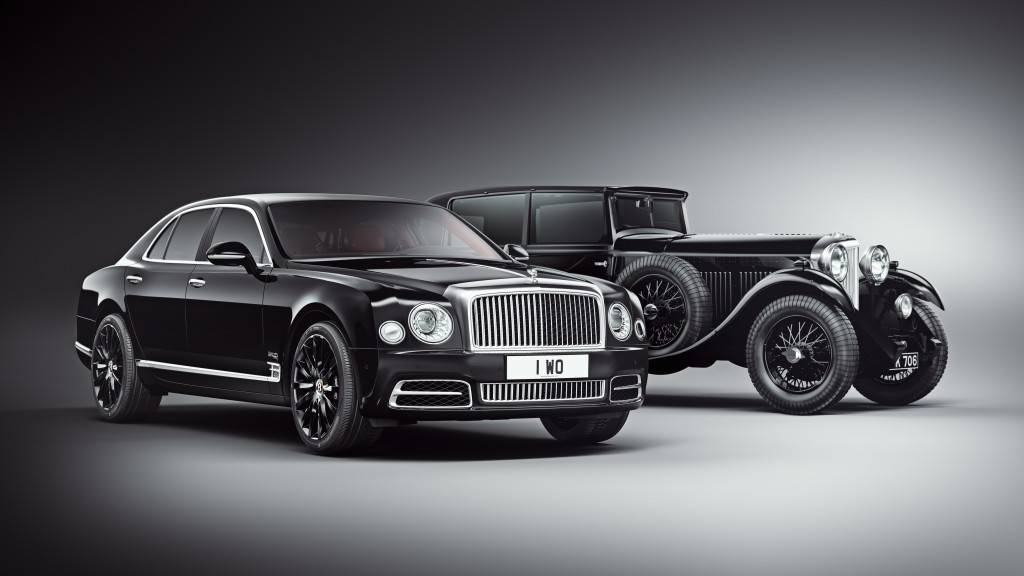 This one is a car collector's dream come true: an uber-luxurious sedan that not only bears W.O. Bentley's illustrious name, but also a piece of the original crankshaft that was taken from the final car that Bentley designed himself:
And yes, there will only be 100 of them available in the entire world--less than the 195 countries that are currently recognized today.
According to Bentley, some of the Centenary Edition Mulsanne's best features include "a color split interior cut from Heritage Hide reflecting the patina of vintage cars, elegant Beluga black wheels, and a stunning cocktail cabinet or bottle cooler featuring a slice of W.O.'s own 8-liter crankshaft set into the armrest."
Really, just describing its features makes us want to have it (more).
Meet the Centenary Edition of Mulsanne
The Centenary Mulsanne takes most of its design language from no other than the last car that its creator--Walter Owen Bentley--personally designed himself: the Bentley 8-liter. Launched in 1930, this car had the most powerful engine available in Britain during that time: an inline-six, 7,983cc engine. He also commissioned HJ Mulliner to create "a saloon body on the 12-foot, short-wheelbase chassis"
W.O. said of the 8 Liter: "I have always wanted to produce a dead silent 100-mph car, and now I think we have done it."
Unfortunately, Bentley was compelled to sell it a year later (1931), and was bought back by his company in 2006. It underwent a "sympathetic restoration," where Bentley Motors replaced the original crankshaft. Since then, the newly renovated W.O. Bentley 8-liter W.O.'s has become a symbolic 'company car' for each successive Bentley CEO.
"100 Years of Extraordinary"
According to the company's press release:  "Walter Owen (W.O.) Bentley created a company with a simple objective: to build 'a fast car, a good car, the best in its class'. This guiding principle has driven Bentley ever since, pushing the brand forward and making it the leader in automotive luxury around the world today.
July 10 is the actual date that marks the beginning of Bentley's countdown to its 100th year in 2019. This is truly an extraordinary milestone, and a cause for celebration.