Bugatti Celebrates 110th Year with Limited Edition Baby II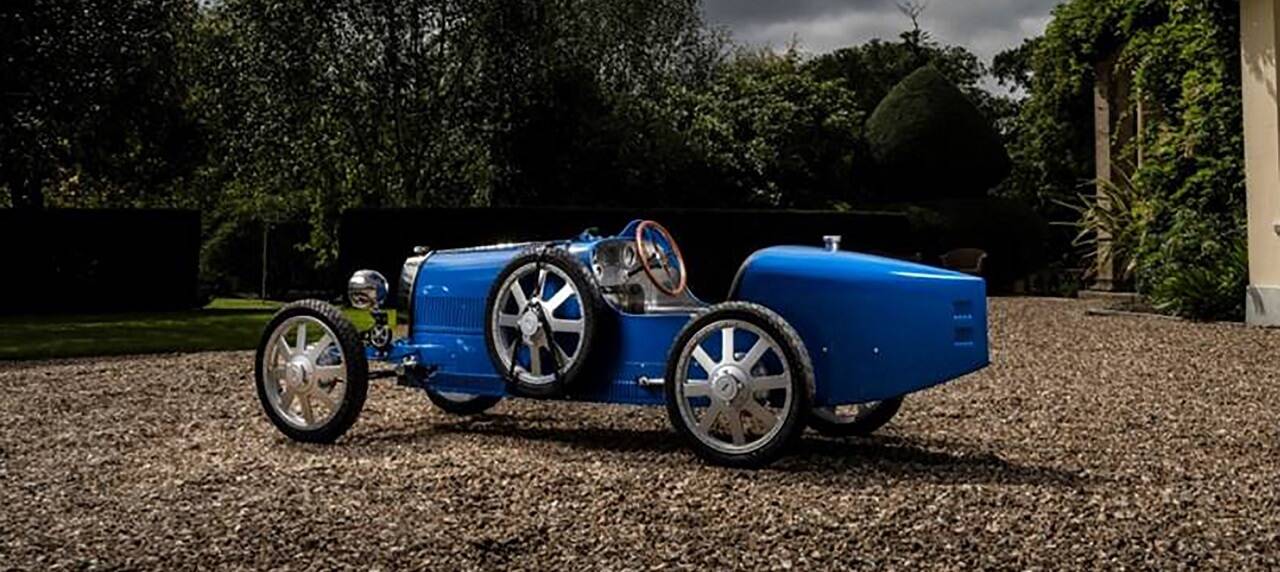 As part of its 110th anniversary celebration, Bugatti has partnered with The Little Car Company to create a scaled-down, electric-powered replica of the Bugatti Type 35, aka the Baby II. It's three-fourths the size of the original car, and is mainly designed for kids and teens to drive, because full-size drivers will have a hard time fitting in it. Needless to say, this one isn't built for breaking any speed record or barrier.
In building the scaled-down replica, Bugatti sought to resurrect the Type 35's essence, ensuring that the car's signature features remain intact. These include the hollow front axle, eight-spoke wheels, four-spoke steering wheel, a turned aluminium dashboard, and an old-time clock intended for measuring race times. The dash does have one modern-looking feature--a digital representation of the fuel pressure gauge.
Although the prototype came in French Racing Blue, Bugatti says buyers can choose from the Chiron range of colors, as well as signature vintage colors from the company's history.
The car can also be ordered with a choice of 1.4-kWh lithium-ion battery pack or a 2.8-kWh pack, which should have a range of 30 kilometers. The packs power an electric powertrain that can be set to 1-kW Child Mode (20 kph top speed) or 4-kW Adult Mode (45 kph top speed).
Aside from the color and battery options, the Baby II will also have three body options: a composite body for the base Baby II, carbon fiber for the Baby II Vitesse, and a hand-built aluminium body for the Baby II Pur Sang. Both the Vitesse and Pur Sang come with 'Speed Keys' that disable the speed limiters and boost the battery power to 10 kW.
The Baby II will have a limited run of 500 examples, and is already sold out.
©bugattibaby.com