Bugatti Introduces the Bugatti Chiron Pur Sport in Digital Platform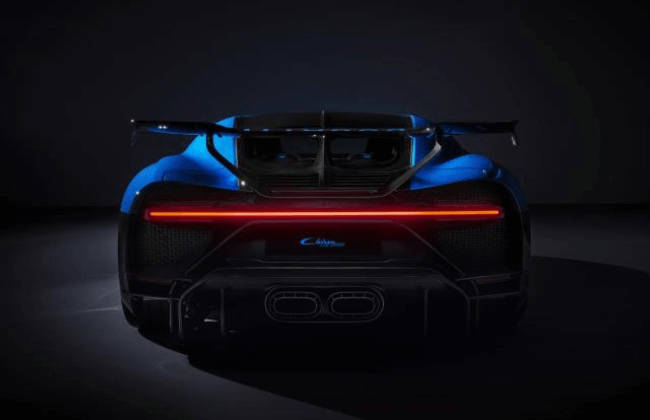 Bugatti is giving fans a "digital" glimpse of the latest member of the Chiron family: the Bugatti Chiron Pur Sport. Revealed at the company's headquarters in Molsheim, the event was spearheaded by Bugatti President Stephan Winkelmann, Managing Director of Production and Logistics Christophe Piochon, Head of Development Stefan Ellrott and Deputy Design Director Frank Heyl.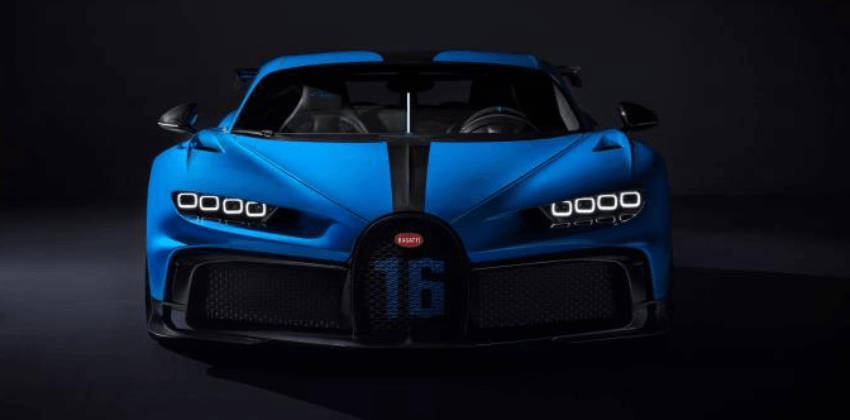 Brimming with elegance and uber sportiness, this hyper sports car is now built to be extremely agile, with outstanding grip even at high cornering speeds. This dynamic cornering becomes even better, thanks to a newer chassis setup that features firmer springs, an adaptive damping control strategy geared towards performance as well as modified camber values.
The Bugatti Chiron Pur Sport
The Chiron Pur Sport's weight was trimmed by 50 kilograms, adding in a 1.90 m wide rear spoiler to ensure increased down-force for better aerodynamics. Meanwhile, its high-performance tyres Sport Cup 2 R from Michelin in 285/30 R20 at the front and 355/25 R21 provide outstanding grip even at high cornering speeds.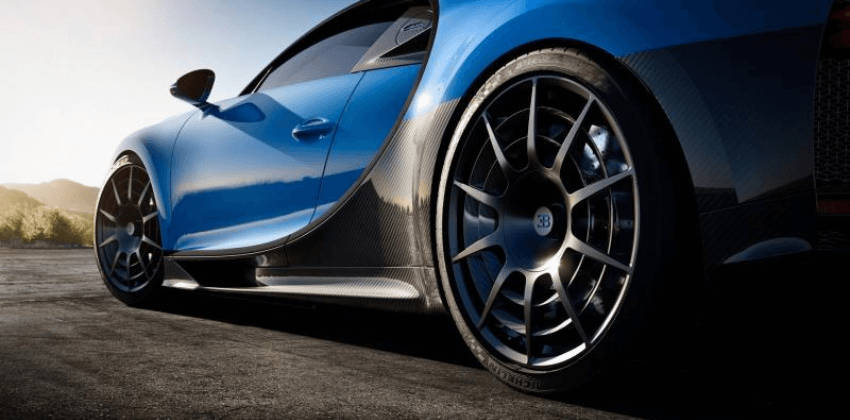 The Pur Sport's four-kilogram lighter wheels is made of magnesium, which can be made even better by adding in the optional Aero wings for optimum ventilation and improve aerodynamics. And with a reduced weight totalling to 16 kilograms, the vehicle almost looks like it's sliding on dry roads, making the drifting easier to perform. The Chiron Pur Sport now offers a new transmission for even better acceleration. The gears are now spaced closer to make shorter gear jumps for better performance, while its iconic 8.0 litre W16 engine speed has been increased by 200 rpm to 6,900 rpm. As a result, the car can accelerate in 6th gear from 60 to 120 km/h almost two seconds faster than the already lightning-fast Chiron. What's more, it can unleash its full power at 350 km/h, with a power output of 1,500 PS and a torque of 1,600 N-m. This is due to a closer overall gear ratio and an increased down-force. Different Aesthetics The Chiron Pur Sport was created to look different from other Chiron models. Its striking front has very wide air inlets, with an enlarged horseshoe on a longer splitter. Bugatti offers customers the option to choose a split paintwork design, where the bottom part of the vehicle is finished in exposed carbon. Its back end has a static rear spoiler with a larger diffuser.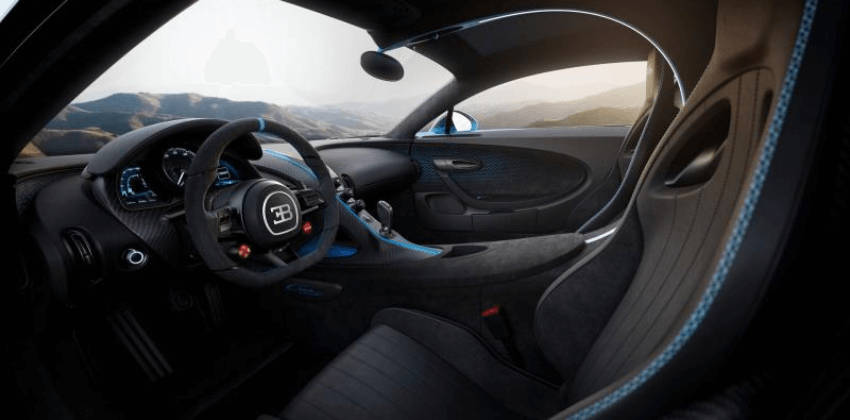 The interior offers upholstered Alcantara furniture, with contrasting cross-stitching to add color highlights, with a dynamic pattern lazered into the fabric. Bugatti will start producing Chiron Pur Sport in the second half of 2020. There will only be 60 units of them sold in the world.
Also Read: