By December, Cubao to Makati Trip Can Be Completed in 5 Minutes, DPWH Claims
On Wednesday, August 7, the Department of Public Works and Highways (DPWH) said that it will be able to fulfill President Rodrigo Duterte's promise of reducing the travel time from Cubao to Makati to five minutes by December.
DPWH's chairperson of the Build, Build, Build (BBB) committee Anna Mae Lamentillo said that the shortened drive can be achieved with the combination of road, bridge, and transportation projects scheduled for completion within the year.
When asked to identify the projects that will make the lofty goal happen, Lamentillo said that a bigger announcement is forthcoming about the projects.
"There is no singular strategy for this program pero ayaw kong ma-preempt ang formal announcement ng project. I hope we can wait for the formal announcement on how this will be done," she told reporters during a Malacañang press briefing.
"When this is completed, we are confident that we will be able to achieve the Cubao to Makati in five minutes," Lamentillo added.
Some of the projects under the BBB program are designed to reduce traffic congestion and trip time, especially Metro Manila's main arteries EDSA and C5. These include the Metro Manila Skyway Project, North Luzon Expressway Harbor Link, C5 South Link, and the NLEX-SLEX Connector Road.
Other projects underway include bridges linking business hubs, as well as new stations for Metro Manila's various railway systems.
DPWH Secretary Mark Villar has mentioned in past interviews that some of the projects are expected to be completed within the year.
"What we have right now is a master plan that will effectively decongest EDSA and C5 by about 300,000 vehicles in total," Lamentillo said.
In his latest State of the Nation Address, President Duterte ordered local governments to clear public roads being used for private purposes.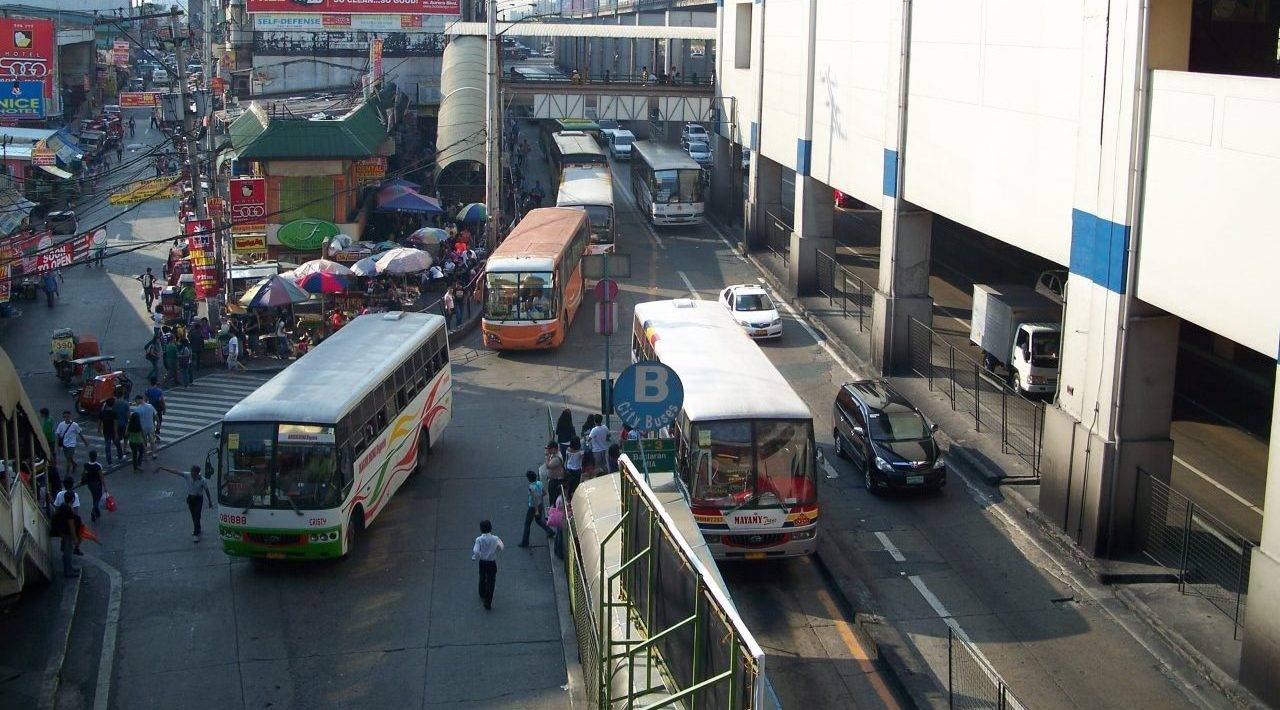 From Wikimedia Commons