Chevron Extends Help to Taal victims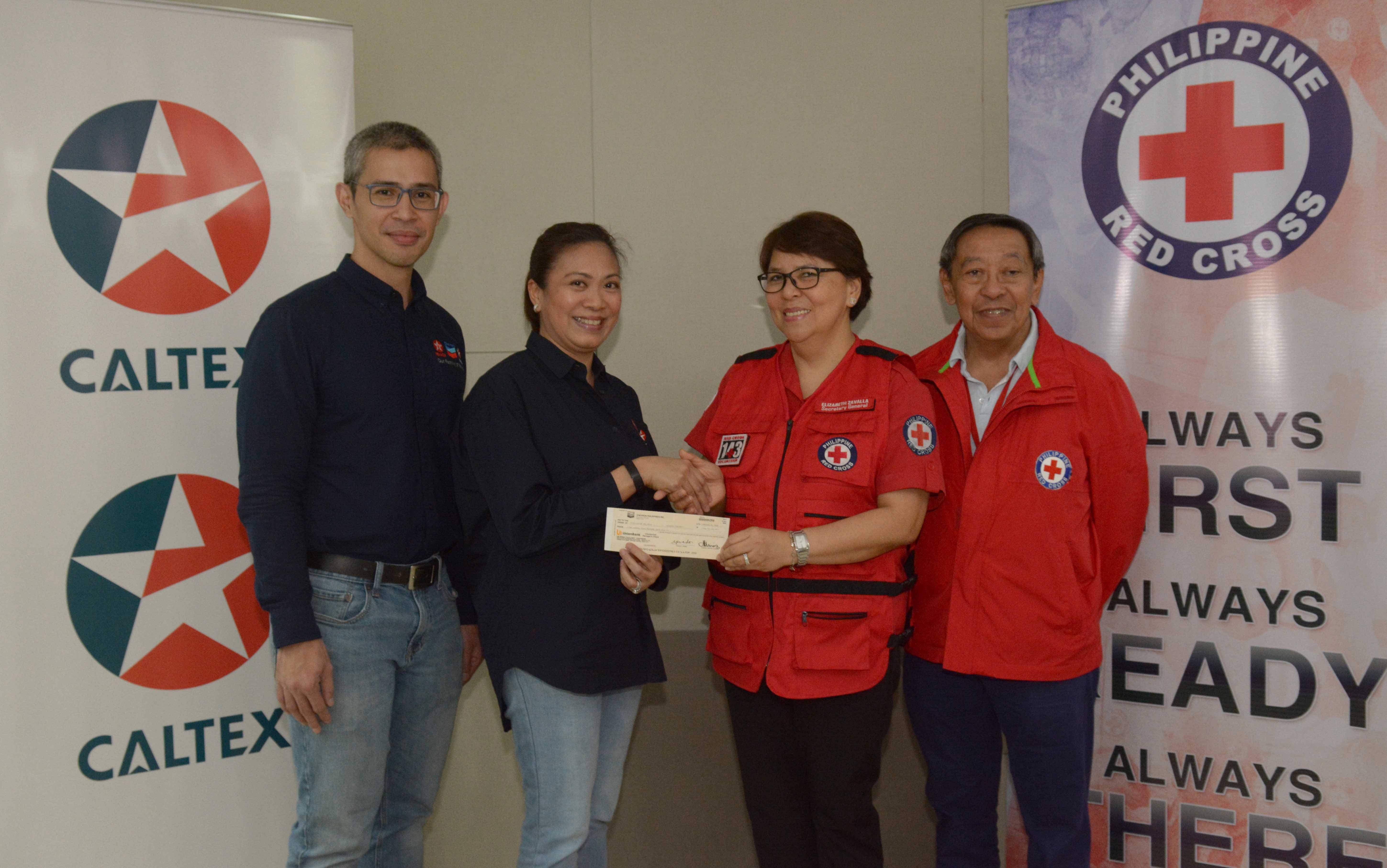 The local marketer of Caltex products in the country has extended a helping hand to the victims of the recent Taal eruption. Chevron Philippines Inc. (CPI), marketer of Caltex brand of fuels and lubricants, reached out to the Philippine Red Cross (PRC) to help provide relief to those affected by the calamity. CPI Corporate Affairs Manager Atty. Raissa Bautista handed over a check amounting to Php250,000 to PRC Secretary-General Elizabeth Zavalla at the PRC Headquarters in Mandaluyong City.
"On behalf of our chairman Sen. Richard Gordon and our personnel on the ground, I wholeheartedly thank Chevron for their donation to the victims of Taal," said Zavalla. "This is a huge help in the reinforcement of our operations in Batangas and nearby provinces," she added. Following Taal's phreatic eruption on January 12, PRC has been distributing water, food and non-food items and providing psychosocial support to more than 5,000 families staying in evacuation centers in Cavite, Laguna and Batangas. Emergency medical units are also on standby to assist evacuees with pre-existing medical conditions. For their part, Bautista noted the company's commitment to the country, especially, when such disasters strike. "Chevron has always been committed in relief and rehabilitation efforts amid disasters and calamities, and the ongoing Taal eruption is no exception especially since our host communities in Batangas are affected," Bautista said. Residents of cities and towns in Batangas, where Chevron operates, were forced to flee after Taal Volcano began expelling hazardous ash and smoke. Despite the lowering of Taal's status from Alert Level 4 to Alert Level 3 by the Philippine Institute of Volcanology and Seismology (PHIVOLCS) on Sunday, hundreds of evacuees have opted to stay put in the evacuation centers while the threat of eruption still remains.
Taken from Wikipedia

"As we all wait in uncertainty, we hope to at least lessen the burden on the evacuees by providing them with their basic needs," Bautista added. Chevron is one of the largest investors in the Philippines and has a long history of partnership with PRC, contributing to relief operations and helping rebuild communities devastated by destructive typhoons in the country.