Coming soon: Bentley Residences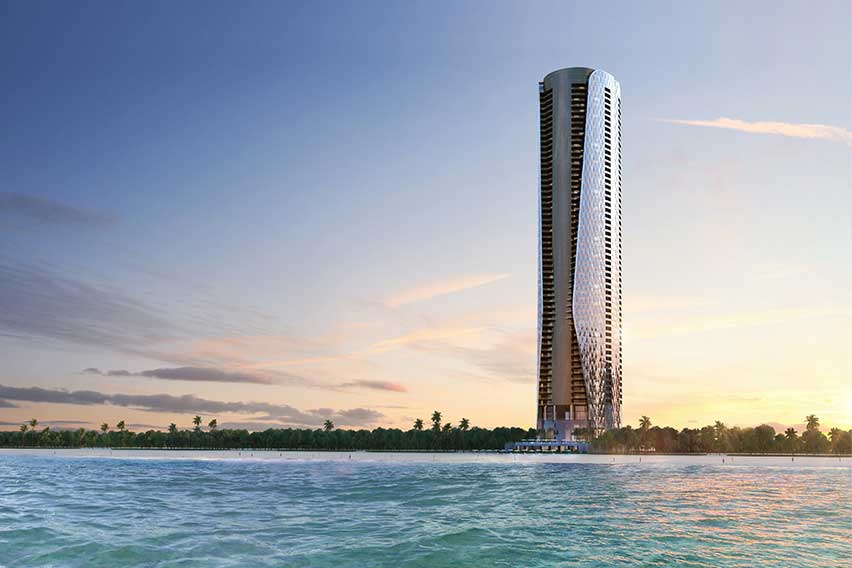 British luxury car manufacturer Bentley Motors Limited takes the meaning of brand expansion to a different level. The Volkswagen Group brand has partnered with Dezer Development, a South Florida-based property developer, and with world-renowned architectural firm Sieger Suarez Architects for a residential product.
"Partnering with Bentley Motors, a true global luxury brand, and being able to create another first in the Miami marketplace is an extraordinary opportunity," said Gil Dezer, President of Dezer Development. "With Bentley Motors, together we will create something inspiring, powerful and iconic — a true game-changer when it comes to luxury living," he added.
The aptly named Bentley Residences will soon rise in Sunny Isles Beach, Miami. According to Bentley, the luxurious residential space will offer a wealth of opulence with more than 200 units on over 60 floors. The 749-foot building will tower over the beachfront of "Magic City" and will offer the best in terms of design and luxury.
That said, the development of the residential complex keenly focuses on luxurious yet sustainable living. Bentley Residences will be built in accordance with the Florida Green Building Council (FLGC) certification as well as other environmental regulations. Environmentally safe building materials and construction components will be used to protect the local environment and minimize the impact of the development on local wildlife.
To be expected in the sophisticated suites are Bentley-esque aesthetics including a patented car elevator. Also, to be featured according to Bentley is an in-unit multi-car garage, ocean and bayside views in every apartment, a private balcony, pool, sauna, and outdoor shower. Of course, it will have a gym, spa, whisky bar, and a restaurant.
"The modern and progressive brand identity of Bentley Residences is at work in both the tower's interior and exterior spaces, rooted in authenticity, sustainability and innovation. We've partnered with Dezer to create a living experience that expresses the very philosophy of the Bentley brand and stays true to our vision of inspiring extraordinary journeys," said Bentley Motors Chairman and CEO Adrian Hallmark.
Bentley is set to be completed by 2026 with construction commencing early 2023.
Photo from Bentley
Also Read:
Bentayga Hybrid is 200,000th Bentley produced
One-off viridian-hued Bentley Bentayga hybrid created for Chinese customer