Complete List of Gran Turismo Sport Cars Released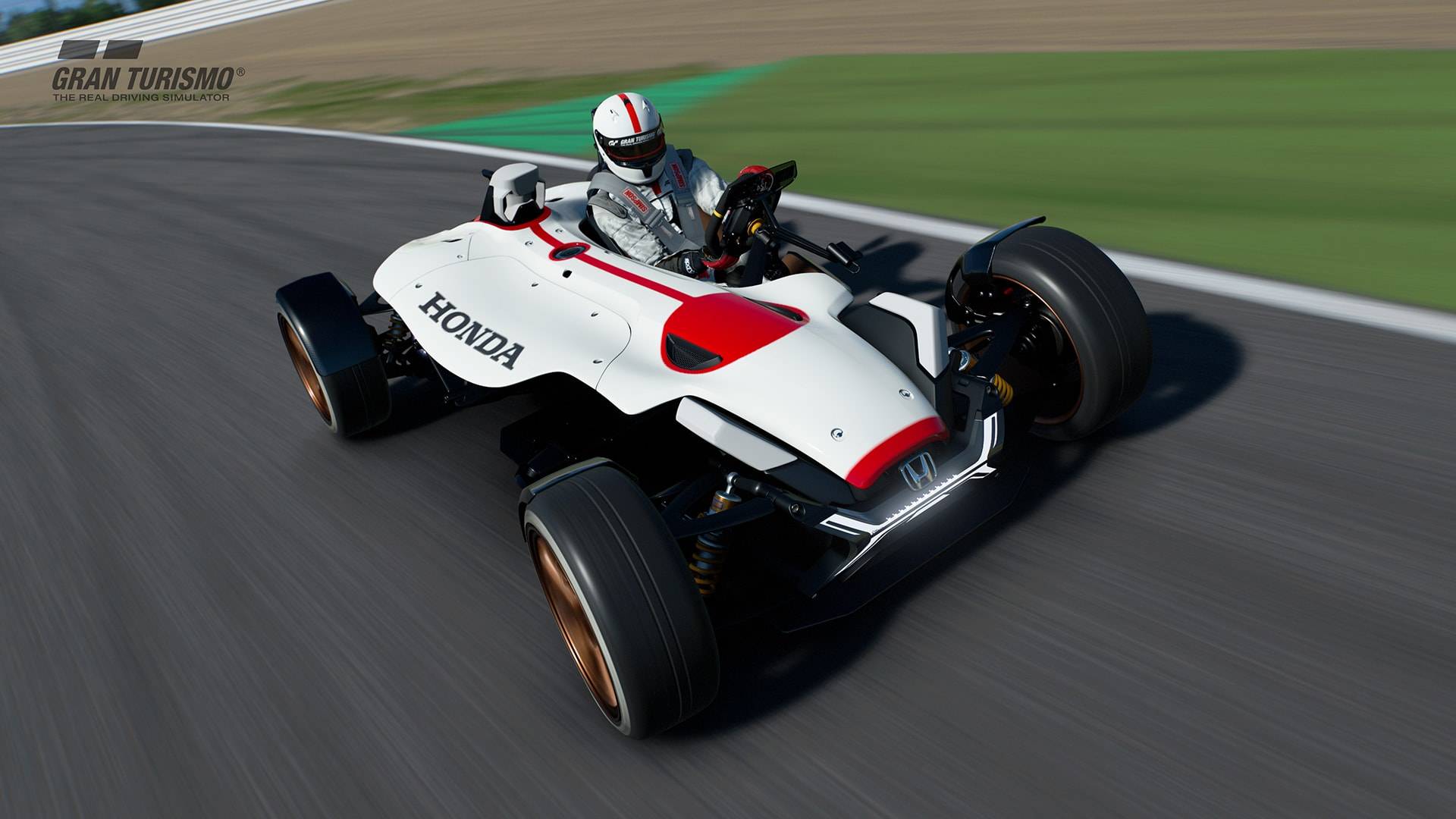 Gran-Turismo.com, the official site of the popular Gran Turismo racing simulation game for the PlayStation gaming console, has released the "full list of cars" that are in its upcoming Gran Turismo Sport video game which is due to be released globally on October 17.

Based on the list, the most represented car brand is Toyota with 10 cars followed by Mercedes-Benz and Peugeot with nine cars each and BMW and Dodge at eight each. As for the most represented models, these are the Nissan GT-R with six and the Ford Mustang, Mitsubishi Lancer Evolution, Peugeot RCZ, and Subaru WRX at five each.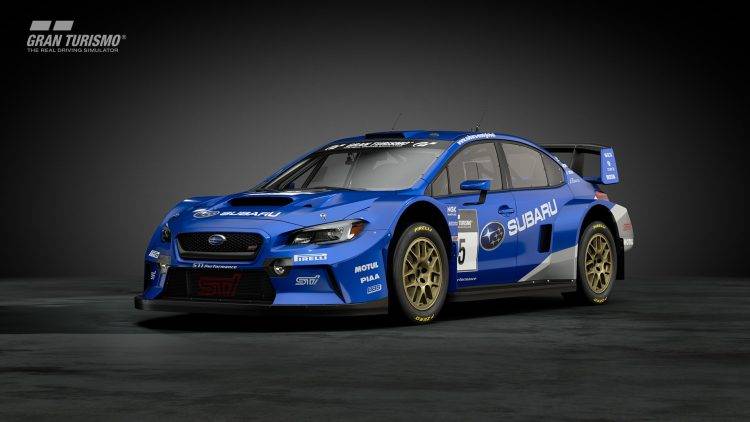 While the list was posted online on October 5, the site does mention that the list was "as of 4 October 2017" and that it "is subject to change." Does this mean there could be more cars in the game that aren't already included in the list? The answer is yes and no.

Based on the release from Gran-Turismo.com's Singapore site, the game has 159 cars. Some sites though have stated that the "official count" is at 162 cars. We randomly checked the other Gran-Turismo.com country sites and they all listed the same 159 cars, so no surprise there. We then double-checked the official list against what was posted on the other sites and we discovered a few discrepancies.

First, the official list has the Lamborghini Huracan Gr. 4 on it while the other sites' list doesn't. However, the other sites' list has the Daihatsu Copen RJ Vision Gran Turismo, the Honda Sports Vision Gran Turismo, the Peugeot L500R Hybrid Vision Gran Turismo 2017, and the Peugeot L750R Hybrid Vision Gran Turismo 2017.

So, which is which then? While we'll be checking Gran-Turismo.com regularly for future updates to the game prior to its release, it looks like we might have to wait for the Gran Turismo Sport's official release on October 17 to find out exactly how many cars are in the game.

You can check out the complete list of cars as listed on Gran-Turismo.com below:

| | | |
| --- | --- | --- |
| Brand | Car | Category |
| Alfa Romeo | 4C Gr.3 | Gr.3 |
| Alfa Romeo | 4C Gr.4 | Gr.4 |
| Alfa Romeo | 4C Launch Edition | N 200 |
| Alfa Romeo | MiTo 1.4 T Sport | N 200 |
| Alfa Romeo | 4C Gr.3 Road Car | N 500 |
| Alpine | Alpine Vision Gran Turismo | Gr.X |
| Alpine | Alpine Vision Gran Turismo 2017 | Gr.1 |
| Alpine | Alpine Vision Gran Turismo Race Mode | Gr.X |
| Aston Martin | Aston Martin DP-100 Vision Gran Turismo | Gr.X |
| Aston Martin | Aston Martin Vulcan | Gr.X |
| Aston Martin | One-77 | N 800 |
| Aston Martin | V12 Vantage GT3 | Gr.3 |
| Aston Martin | V8 Vantage S | N 400 |
| Aston Martin | Vantage Gr.4 | Gr.4 |
| Audi | Audi R18 TDI (Audi Sport Team Joest) | Gr.1 |
| Audi | Audi R8 LMS (Audi Sport Team WRT) | Gr.3 |
| Audi | Audi Sport quattro S1 Pikes Peak | Gr.B Rally |
| Audi | TT cup | Gr.4 |
| Audi | TTS Coupé | N 300 |
| BMW | BMW i3 | N 200 |
| BMW | BMW M4 Coupé | N 400 |
| BMW | BMW M4 Gr.4 | Gr.4 |
| BMW | BMW M4 Safety Car | Gr.X |
| BMW | BMW M6 GT3 (Walkenhorst Motorsport) | Gr.3 |
| BMW | BMW M6 GT3 M Power Livery | Gr.3 |
| BMW | BMW Vision Gran Turismo | Gr.X |
| BMW | BMW Z4 GT3 | Gr.3 |
| Bugatti | Bugatti Vision Gran Turismo | Gr.X / Gr.1 |
| Bugatti | Veyron 16.4 | N1000 |
| Bugatti | Veyron Gr.4 | Gr.4 |
| Chaparral | Chevrolet Chaparral 2X Vision Gran Turismo | Gr.X |
| Chevrolet | Camaro SS | N 500 |
| Chevrolet | Corvette C7 Gr.3 | Gr.3 |
| Chevrolet | Corvette C7 Gr.4 | Gr.4 |
| Chevrolet | Corvette Stingray (C7) | N 500 |
| Chevrolet | Corvette C7 Gr.3 Road Car | N 500 |
| Citroën | DS3 Racing | N 200 |
| Citroën | GT by Citroën Gr.4 | Gr.4 |
| Citroën | GT by Citroën Race Car (Gr.3) | Gr.3 |
| Citroën | GT by Citroën Road Car | N 500 |
| Dodge | Dodge Charger SRT Hellcat | N 700 |
| Dodge | SRT Tomahawk GTS-R Vision Gran Turismo | Gr.X |
| Dodge | SRT Tomahawk S Vision Gran Turismo | Gr.X |
| Dodge | SRT Tomahawk Vision Gran Turismo (Gr.1) | Gr.1 |
| Dodge | SRT Tomahawk X Vision Gran Turismo | Gr.X |
| Dodge | Viper Gr.4 | Gr.4 |
| Dodge | Viper GTS | N 600 |
| Dodge | Viper SRT GT3-R | Gr.3 |
| Ferrari | 458 Italia | N 600 |
| Ferrari | 458 Italia Gr.4 | Gr.4 |
| Ferrari | 458 Italia GT3 | Gr.3 |
| Ferrari | LaFerrari | N1000 |
| Fittipaldi Motors | Fittipaldi EF7 Vision Gran Turismo by Pininfarina | Gr.X |
| Ford | Focus Gr.B Rally Car | Gr.B Rally |
| Ford | Focus ST | N 300 |
| Ford | Mustang Gr.3 | Gr.3 |
| Ford | Mustang Gr.4 | Gr.4 |
| Ford | Mustang Gr.B Rally Car | Gr.B Rally |
| Ford | Mustang GT Premium Fastback | N 400 |
| Ford | Mustang Gr.3 Road Car | N 500 |
| Gran Turismo | Gran Turismo Racing Kart 125 Shifter | Gr.X |
| Honda | Civic Type R (FK2) | N 300 |
| Honda | Honda Project 2&4 powered by RC213V | Gr.X |
| Honda | NSX | N 600 |
| Honda | NSX Gr.3 | Gr.3 |
| Honda | NSX Gr.4 | Gr.4 |
| Honda | NSX Gr.B Rally Car | Gr.B Rally |
| Hyundai | Genesis Coupe 3.8 Track | N 300 |
| Hyundai | Genesis Gr.3 | Gr.3 |
| Hyundai | Genesis Gr.4 | Gr.4 |
| Hyundai | Genesis Gr.B Rally Car | Gr.B Rally |
| Hyundai | HYUNDAI N 2025 Vision Gran Turismo | Gr.X / Gr.1 |
| Infiniti | INFINITI CONCEPT Vision Gran Turismo | Gr.X |
| Jaguar | F-type Gr.3 | Gr.3 |
| Jaguar | F-type Gr.4 | Gr.4 |
| Jaguar | F-type R Coupé | N 500 |
| Lamborghini | 2015 Lamborghini Huracán GT3 | Gr.3 |
| Lamborghini | Huracán Gr.4 | Gr.4 |
| Lamborghini | Huracán LP 610-4 | N 600 |
| Lamborghini | Veneno | N 800 |
| Lexus | LC500 | N 500 |
| Lexus | LEXUS LF-LC GT "Vision Gran Turismo" | Gr.X |
| Lexus | RC F | N 500 |
| Lexus | RC F Gr.4 | Gr.4 |
| Lexus | RC F GT3 prototype (Emil Frey Racing) | Gr.3 |
| Mazda | Atenza Gr.3 | Gr.3 |
| Mazda | Atenza Sedan XD L Package | N 200 |
| Mazda | LM55 Vision Gran Turismo | Gr.X / Gr.1 |
| Mazda | Roadster S (ND) | N 100 |
| Mazda | Atenza Gr.4 | Gr.4 |
| Mazda | Atenza Gr.3 Road Car | N 500 |
| McLaren | 650S Coupe | N 700 |
| McLaren | 650S Gr.4 | Gr.4 |
| McLaren | 650S GT3 | Gr.3 |
| McLaren | McLaren Ultimate Vision Gran Turismo | Gr.X / Gr.1 |
| McLaren | MP4-12C | N 600 |
| Mercedes-Benz | A 45 AMG 4MATIC | N 400 |
| Mercedes-Benz | Mercedes-AMG GT S | N 500 |
| Mercedes-Benz | Mercedes-AMG GT Safety Car | Gr.X |
| Mercedes-Benz | Mercedes-AMG GT3 (AMG-Team HTP-Motorsport) | Gr.3 |
| Mercedes-Benz | Mercedes-Benz AMG Vision Gran Turismo | Gr.X |
| Mercedes-Benz | Mercedes-Benz AMG Vision Gran Turismo Racing Series | Gr.X |
| Mercedes-Benz | SLS AMG | N 600 |
| Mercedes-Benz | SLS AMG Gr.4 | Gr.4 |
| Mercedes-Benz | SLS AMG GT3 | Gr.3 |
| MINI | MINI Clubman Vision Gran Turismo | Gr.X |
| Mitsubishi | Concept XR-PHEV EVOLUTION Vision Gran Turismo | Gr.X |
| Mitsubishi | Lancer Evolution Final Edition | N 300 |
| Mitsubishi | Lancer Evolution Final Edition Gr.3 | Gr.3 |
| Mitsubishi | Lancer Evolution Final Edition Gr.4 | Gr.4 |
| Mitsubishi | Lancer Evolution Final Edition Gr.B Rally Car | Gr.B Rally |
| Mitsubishi | Lancer Evolution Final Edition Gr.B Road Car | N 500 |
| Nissan | GT-R Gr.4 | Gr.4 |
| Nissan | GT-R Gr.B Rally Car | Gr.B Rally |
| Nissan | GT-R NISMO GT3 N24 Schulze Motorsport | Gr.3 |
| Nissan | GT-R Premium edition | N 600 |
| Nissan | GT-R Safety Car | Gr.X |
| Nissan | NISSAN CONCEPT 2020 Vision Gran Turismo | Gr.X |
| Nissan | Nissan GT-R LM NISMO | Gr.1 |
| Peugeot | 208 GTi by Peugeot Sport | N 200 |
| Peugeot | Peugeot 908 HDi FAP - Team Peugeot Total | Gr.1 |
| Peugeot | PEUGEOT Vision Gran Turismo | Gr.X |
| Peugeot | PEUGEOT Vision Gran Turismo (Gr.3) | Gr.3 |
| Peugeot | RCZ Gr.3 | Gr.3 |
| Peugeot | RCZ Gr.4 | Gr.4 |
| Peugeot | RCZ Gr.B Rally Car | Gr.B Rally |
| Peugeot | RCZ GT Line | N 200 |
| Peugeot | RCZ Gr.3 Road Car | N 500 |
| Porsche | 911 GT3 RS (991) | N 500 |
| Porsche | 911 RSR (991) | Gr.3 |
| Porsche | Cayman GT4 Clubsport | Gr.4 |
| Porsche | Porsche 919 Hybrid (Porsche Team) | Gr.1 |
| Renault Sport | Clio R.S. 220 EDC Trophy | N 200 |
| Renault Sport | Mégane Gr.4 | Gr.4 |
| Renault Sport | Mégane R.S. Trophy | N 300 |
| Renault Sport | R.S.01 | Gr.X |
| Renault Sport | R.S.01 GT3 | Gr.3 |
| Subaru | SUBARU VIZIV GT Vision Gran Turismo | Gr.X |
| Subaru | WRX Gr.3 | Gr.3 |
| Subaru | WRX Gr.4 | Gr.4 |
| Subaru | WRX Gr.B Rally Car | Gr.B Rally |
| Subaru | WRX STI Type S | N 300 |
| Subaru | WRX Gr.B Road Car | N 500 |
| Toyota | 86 GRMN | N 200 |
| Toyota | TOYOTA 86 Gr.4 | Gr.4 |
| Toyota | TOYOTA 86 Gr.B Rally Car | Gr.B Rally |
| Toyota | TOYOTA 86 GT | N 200 |
| Toyota | Toyota FT-1 Vision Gran Turismo | Gr.X |
| Toyota | Toyota FT-1 Vision Gran Turismo (Gr.3) | Gr.3 |
| Toyota | TOYOTA S-FR | N 100 |
| Toyota | TOYOTA S-FR Racing Concept | N 400 |
| Toyota | Toyota TS050 - Hybrid (Toyota Gazoo Racing) | Gr.1 |
| Toyota | TS030 Hybrid | Gr.1 |
| Volkswagen | Golf VII GTI | N 200 |
| Volkswagen | GTI Roadster Vision Gran Turismo | Gr.X |
| Volkswagen | GTI Supersport Vision Gran Turismo | Gr.X |
| Volkswagen | GTI Vision Gran Turismo (Gr.3) | Gr.3 |
| Volkswagen | Scirocco Gr.4 | Gr.4 |
| Volkswagen | Volkswagen Beetle Gr.3 | Gr.3 |