Details of 2024 GMC Hummer EV SUV 'tactical tech' revealed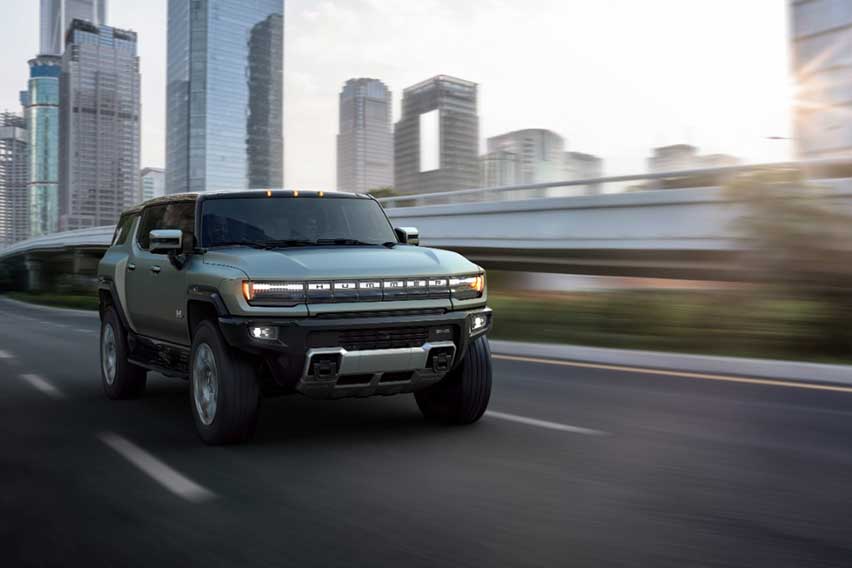 The Hummer goes back to its roots as GMC packs the EV SUV with state-of-the-art tactical technology. For the uninitiated, the Hummer was born as a military vehicle—High Mobility Multipurpose Wheeled Vehicle or Humvee—until Arnold Schwarzenegger, while taking a break from shooting Kindergarten Cop, decided he wanted one.
And although the Hummer lost its military appeal over the years, GMC looks to bring that back with a whole slew of tactical tech that can change the way we look at SUVs.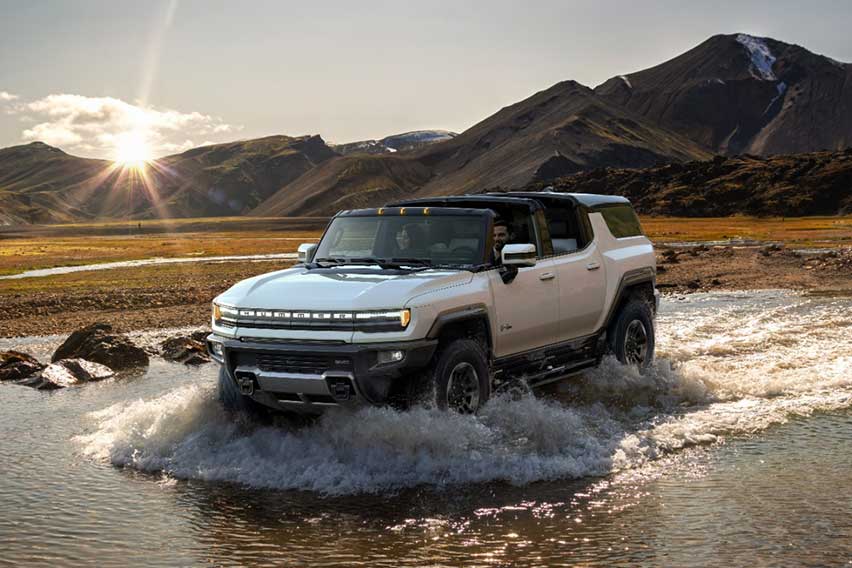 "GMC's Hummer EV SUV offers an exceptional balance of on-road performance and off-road capability, enhanced by a unique structure that allows for our signature open-air experience," said Hummer EV Chief EngineerAl Oppenheiser, "New features debuting on the SUV reinforce its role as a tactical tool in almost any situation," he added.
Included in the slew of smart and purposeful features are trail mapping, a new Power Station generator, as well as some signature features like CrabWalk and Extract Mode. Together, these features should make off-roading with the Hummer EV SUV feel more like a walk in the park.
Trail mapping
An updated myGMC mobile phone app allows drivers to enjoy the tactical advantage during on- and off-road adventures with its new trail-mapping feature.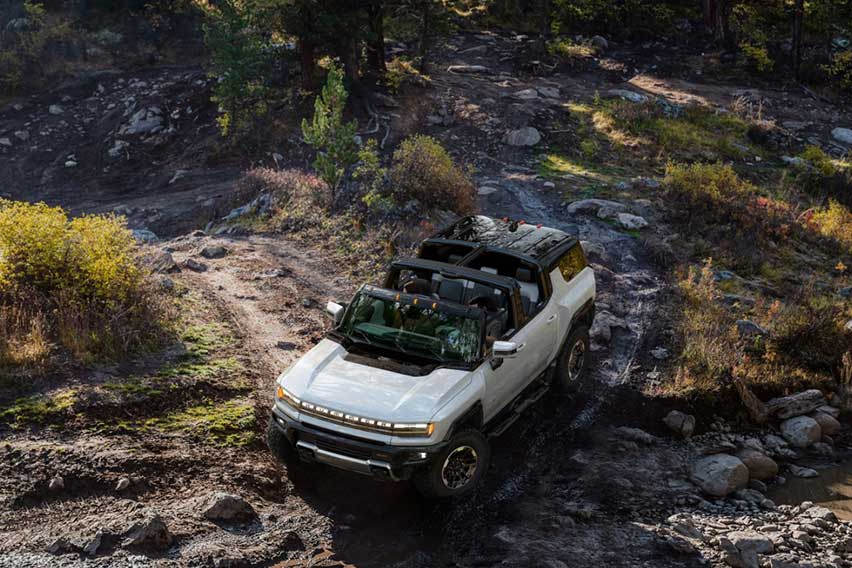 You won't be using it to spot enemy forces, but it can be helpful when planning a strategic course and when navigating through off-road terrains. Routes and plans can be downloaded from the app on the driver's phone and mirrored on the vehicle's infotainment screen, making it easy for drivers to navigate while driving. It will also display relevant information like charging locations, real-time energy consumption, and community-based energy forecast.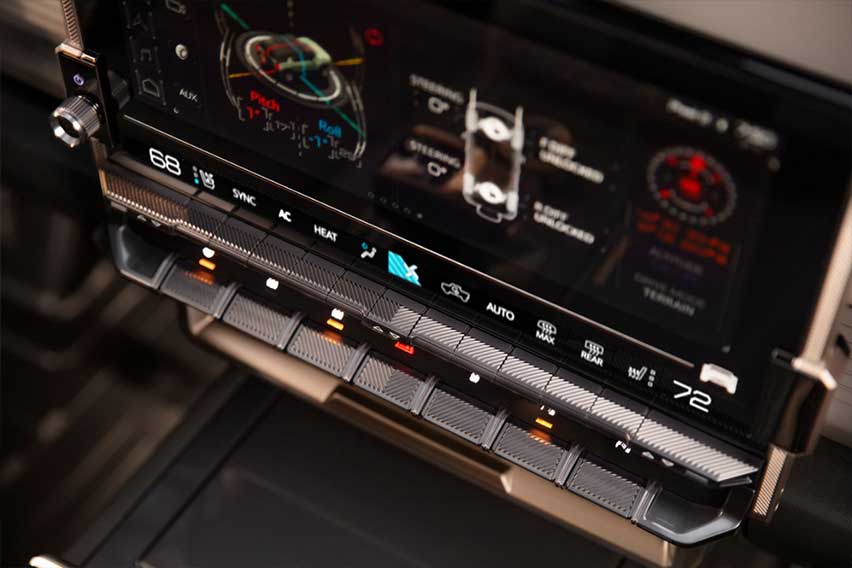 Additionally, the Hummer EV SUV will feature an updated version of the Super Cruise, a driver-assist technology that enables hands-free driving features.
Power Station generator
In a bold display of redefining electric mobility, the Hummer EV SUV showcases the capability of reversing the power flow of the battery. With advanced vehicle hardware, GMC's EV SUV can jump-charge another electric vehicle as well as power a variety of equipment and accessories.
This feature lets drivers help stranded EV owners easily get back on track.
CrabWalk
Although limited to low speeds, the Hummer EV SUV's CrabWalk feature allows drivers to steer the vehicle diagonally. Both the front and rear wheels steer up to 10 degrees simultaneously, when this mode is activated. It was initially designed and engineered to help drivers avoid off-road obstacles but can also prove to be useful in parallel parking situations and other on-road maneuvering conditions.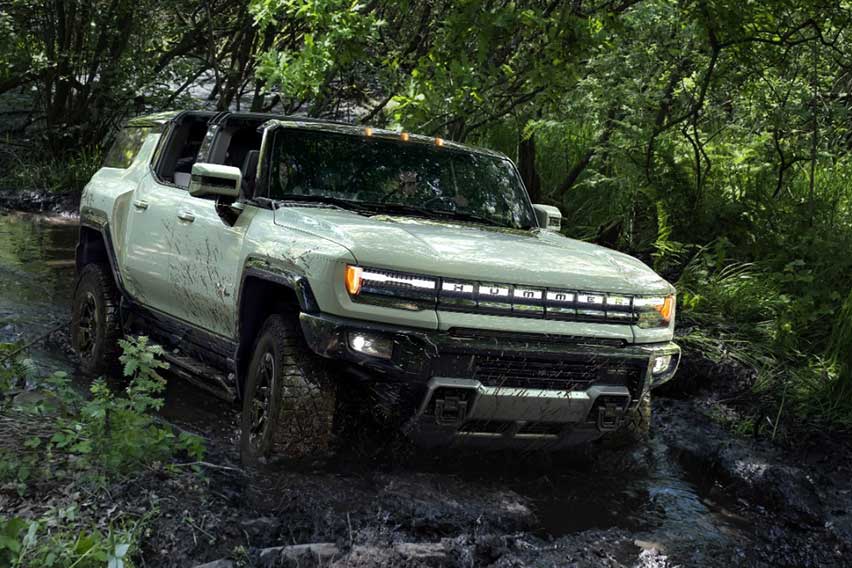 Extract Mode
Although GMC hasn't been really clear about what Extract Mode really is, they tout the feature with the Hummer EV SUV's adaptive air suspension. Actual Humvees are equipped with a central tire inflation system (CITS), tires that can inflate and deflate to help troops get in and out of tight spots. That said, we could be looking at a similar technology that could have off-road applications.
"It's technology that adds to the Hummer EV's immersive driving experience," according to Senior Manager for EV Complex Feature Integration and Execution Mike Colville. "More than simply locating a destination, we help you find an epic one, create an EV-unique navigation experience when you get there and allow you to share your trip with others."
Photos from GMC
Also read:
GMC to Introduce GMC Hummer EV at the Big Game