DOTr Belies Claims that BBB a 'Dismal Failure'
The Department of Transportation (DOTr), in the strongest terms, belies claims that the Build, Build, Build (BBB) program of the government is a dismal failure.

In a statement, the agency noted that BBB is comprised of thousands of infrastructure projects, majority of which have already started or have been completed.

The transportation department noted that while an initial number of these projects were considered as 'flagship', there are thousands others, whose impact to local communities leaves very little doubt of their significance and value, have also been implemented under the BBB Program.

It also said that DOTr "maintains it is grossly unfair to assess the success of the program by merely looking at the implementation of the flagship projects – many of which require immense pre-construction work such as right-of-way acquisition and community resettlement."

The DOTr then cited under the road sector, the country's first 'landport,' the Parañaque Integrated Terminal Exchange (PITX), a project that aims to regulate city bus flow and help ease metro traffic.

" Daily ridership has increased from 10,000 passengers in the fourth quarter of 2018 to 80,000 passengers by the third quarter of 2019. To date, the PITX has served a more than 14 million passengers," the Department claimed in its statement.

In the aviation and airports sector alone, the DOTr and its attached agencies have completed 64 airport projects under the Duterte administration, with 133 more ongoing.

The DOTr also cited that they have six projects with ongoing construction and one undergoing rehabilitation, which includes the Metro Manila Subway and the MRT-7 (whose Concession Agreement was signed in 2008 but had nearly zero movement until 2016) is now 50% complete.

Moreover, they also said that they have completed 243 commercial and social/tourism seaport projects, while 136 are ongoing.

The agency expressed firm belief that they can do more within the next three years but has said that while "not all flagship projects may be completed by 2022, we are certain that we can get the ball rolling for all."

"This is bolstered by the fact that Secretary Arthur Tugade himself implemented 24/7 construction and partial operability timelines on major projects to ensure that Filipinos will derive immediate benefit pending a project's full completion," they added.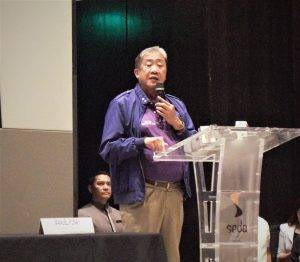 Further, the DOTr statement claimed that the BBB Program is the" Duterte administration's biggest and boldest public spending machinery," as they believed that infrastructure investment is imperative to spur economic growth and development.

" At this midway point of the administration, President Duterte wants to ensure that the objectives of the BBB Program are met, not just for his term but for many years moving forward. What we need now is motivation and support, not undue criticism and misinformed allegations," it concluded.