E-Trikes Now Available in Quezon City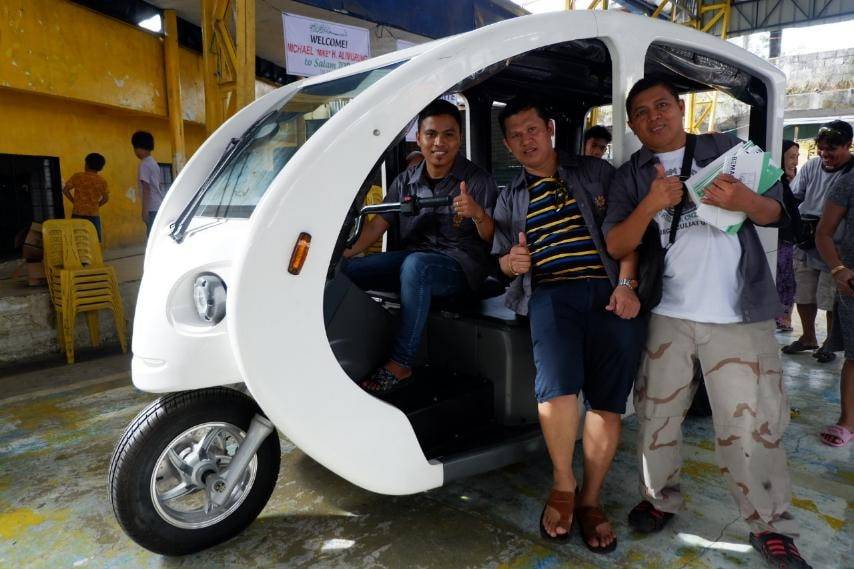 Soon, there will be 300 electronic tricycles (or e-trikes) that will ply the various establishments located in Tomas Morato, Quezon City.
According to Philstar, Mayor Joy Belmonte's first pilot "e-trike" project is in several barangays in Tomas Morato. And the first recipients of the e-trikes were given to 15 tricycle drivers from Barangay Sacred Heart.
"I think that's the perfect place to pilot this project because a lot of people go there. It is a tourist destination. We want to show to the public that we are beginning to use renewable energy," Belmonte said.
"There are a lot of residents there and I think they would be happy because these e-trikes do not make so much noise," she added.
Belmonte hopes that the e-trikes with the will turn Quezon City into a green city by encouraging tricycle organizations to use these environment-friendly vehicles instead of their gasoline-powered counterparts.
Moreover, they also aim to create a program that will "cover maintenance, fleet management, charging stations and other incentives to make e-trikes more sustainable for drivers." There will also be additional subsidies to drivers who plan to change the batteries of their e-trikes.
Belmonte also added that they plan to distribute more e-trikes in the coming weeks.
From Facebook.com/QCGov