ECCP Launches Initiative for Safer Roads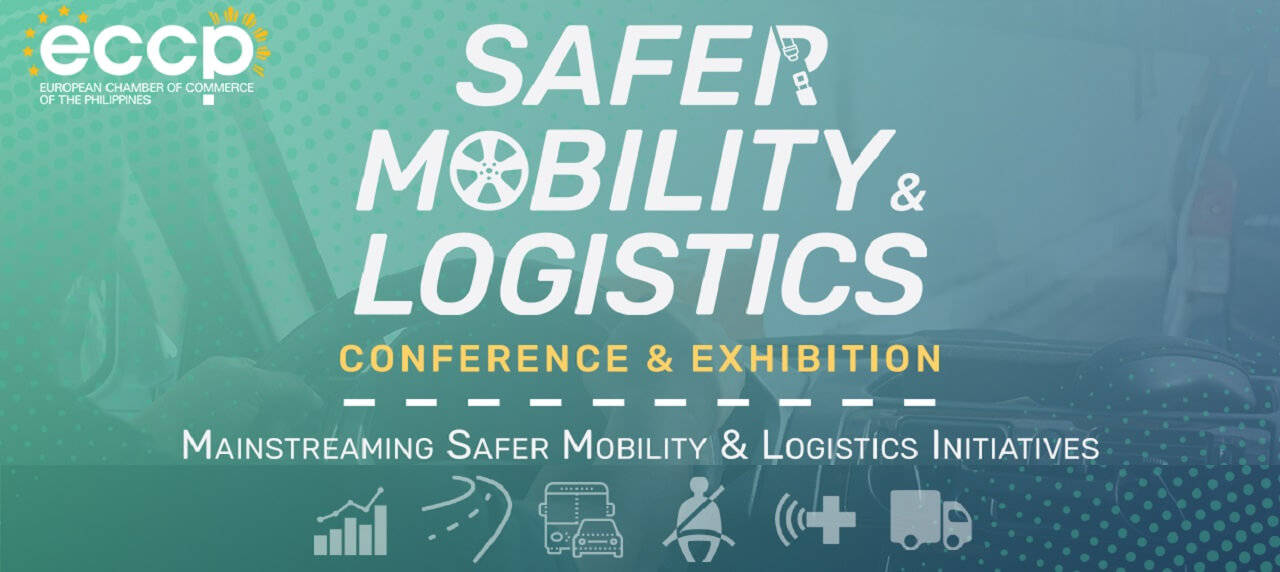 The European Chamber of Commerce of the Philippines (ECCP) has partnered with automotive and mobility leaders for the Safer Mobility and Logistics Conference and Exhibition designed to make our roads safer for motorists and other users alike.
The ECCP-led event, which aims to promote engagement and collaboration between private and public sectors for the stronger implementation and execution of road safety solutions, will feature panel discussions led by prominent road and logistics safety stakeholders and innovators including Department of Transportation (DOTr) Undersecretary Mark Richmund de Leon, Metropolitan Manila Development Authority (MMDA) Chairman Danilo Lim, Department of Public Works and Highways (DPWH) Bureau of Quality and Safety Officer-in-Charge Jonathan Araullo, and Automobile Association Philippines (AAP) President Augusto Lagman, among many others.
"One major cause of death are road accidents--they just rarely make the headlines," said Allan Santos, marketing manager of Bridgestone Philippines, a major ECCP partner and supporter of its safer mobility and logistics efforts. "We cannot and should not dismiss road accidents as something common. The more frequent they happen, the more we should collectively do something about it."
The ECCP event will follow the following program:
Day 1: September 24, 2019, Tuesday
9:10 AM - Keynote Panel Discussion
11:00 AM - Road Safety Situationer
1:39 PM - Best Practices in Safer Mobility
3:15 PM - Maritime and Aviation Safety
4:00 PM - Closing and Announcements
Day 2: September 25, 2019, Wednesday
9:10 AM - Keynote Panel Discussion
10:15 AM - Ridesharing: Current Trends and Key Issues
11:15 AM - Innovations in Safer Land Mobility
1:30 PM - Improving Logistics Safety Management
3:15 PM - Maritime and Aviation Safety
4:00 PM - Closing and Announcements
Aside from the plenary and breakout sessions, the ECCP event will also host an exhibit showcasing a curated display of the latest vehicles that highlight the future of transport in terms of form, function, and mobility. Brands partaking in the display include Nissan, Honda, and Maxus, along with technologies and innovations from Croxtec, Aguila Autoglass, Transnational Uyeno Safety Academy and American Technologies, Inc.
"The exhibit will not only display the best and the latest technology and innovations in the automotive industry," said Florian Gottein, executive director of ECCP. "It is also a chance for these automakers to show their passion, concern, and dedication in updating car features to continuously improve the safety of motorists, and, of course, the performance of their products."
ECCP's exhibition runs from September 24 to 25 at The Tent in Solaire Manila, Pasay City.
©eccp.com