Einride Partners with Ericsson, Telia to Develop 5G Self-Driving Trucks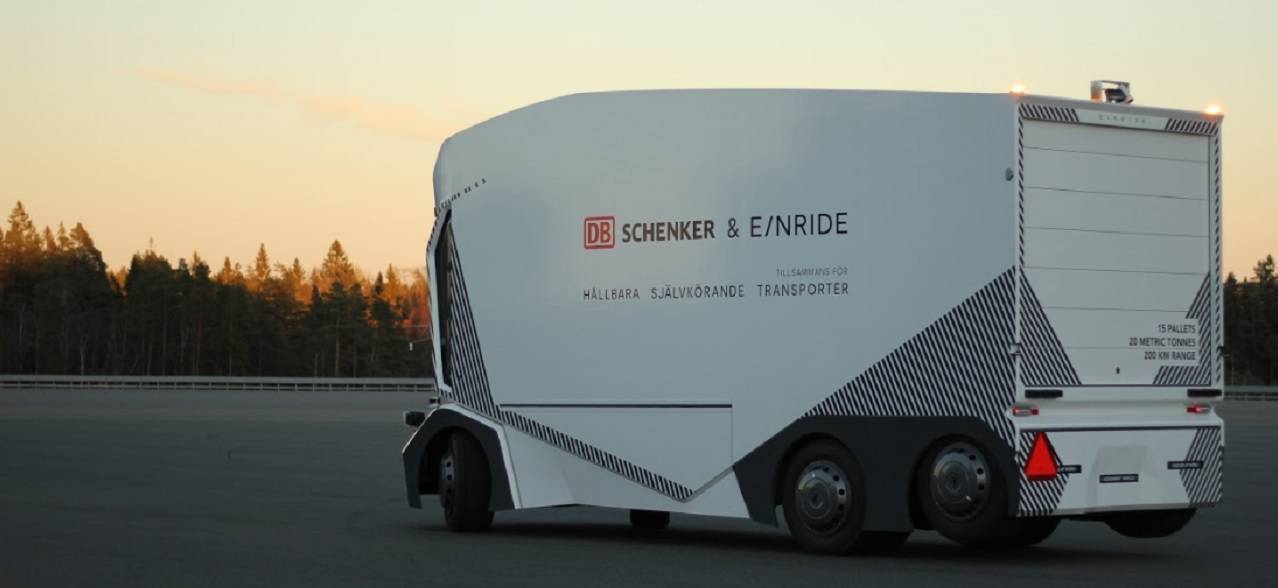 Swedish transport company Einride joined forces with telecom giants Ericsson and Telia in developing a 5G system that aims to create a more sustainable transport ecosystem that connects autonomous vehicles while reducing, if not eliminating, harmful emissions.
Ericsson is providing its Radio System and Cloud Core for 5G in order to provide Einride's T-pod--an electric automated vehicle that can be remotely controlled by drivers--with high performance connectivity. The T-pod is currently operating at supply chain management company DB Schenker's logistics facilities Jönköping, Sweden.
"There is a paradigm shift going on in the transport industry," said Åsa Tamsons, Head of Business Area Technologies & New Businesses, Ericsson. "5G, with its high-data speeds and ultra-low latency, is powering a new world of autonomous vehicles that takes fleet management to the next level. Einride's transportation solution is a perfect example of how 5G can drive cost efficiencies, improve safety, and create a sustainable future."
5G--or fifth generation mobile network--boasts of higher capacity and lower latency than its predecessors, and its developers are expecting it to become a cornerstone of future transport solutions. According to its makers, the the Einride T-pod can "potentially replace more than 60 percent of today's transport with a cost-competitive and sustainable alternative."
"5G is a very exciting technology that will enable new sustainable business opportunities and create customer value," said Mats Lundbäck, Chief Technology Officer, Telia Sweden. "Together with our partners, we are building a powerful ecosystem that is going to have a deep impact for customers and society as a whole."
5G offers a new revenue stream for emerging markets looking to capitalize on the digitalization of industries. An Ericsson report on 5G business potential shows a USD 619 billion revenue opportunity for telecom operators by 2026.