Electric Jeepney Roams Streets of Paris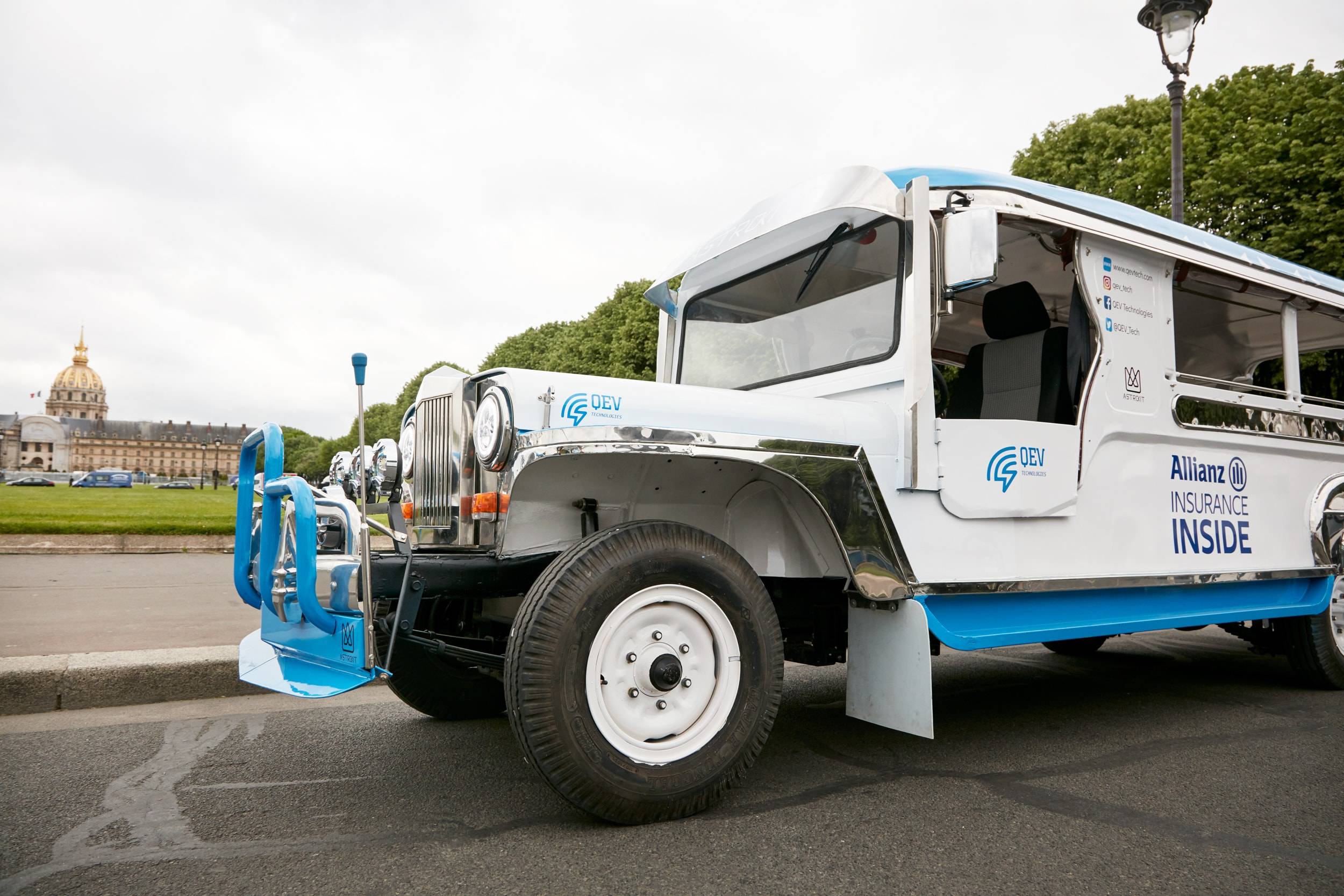 Busy commuters and shoppers got a surprise in Paris this week. A fully-electric jeepney has been cruising the streets of the French capital. It's the outcome of the collaboration between the global financial services company Allianz and the electro-mobility innovator QEV.

Jeepneys are the most popular means of public transportation in Manila. Known for crowded seating and colorful decorations, jeepneys have become an ubiquitous symbol of Philippine culture. They are used by 65 percent of the Philippine population, making them a key pollutant in the region. The unique partnership between Allianz and QEV--that addresses the chicken and egg problem of electro-mobility--is turning these iconic vehicles fully green. 

This partnership is the latest example of how Allianz is leading the insurance industry into a new economy. Further details of the project and the further plans of bringing electro-mobility to the world will be revealed in Paris.