Enforcers Apprehend 'Colorum' Angkas Riders, 2 Others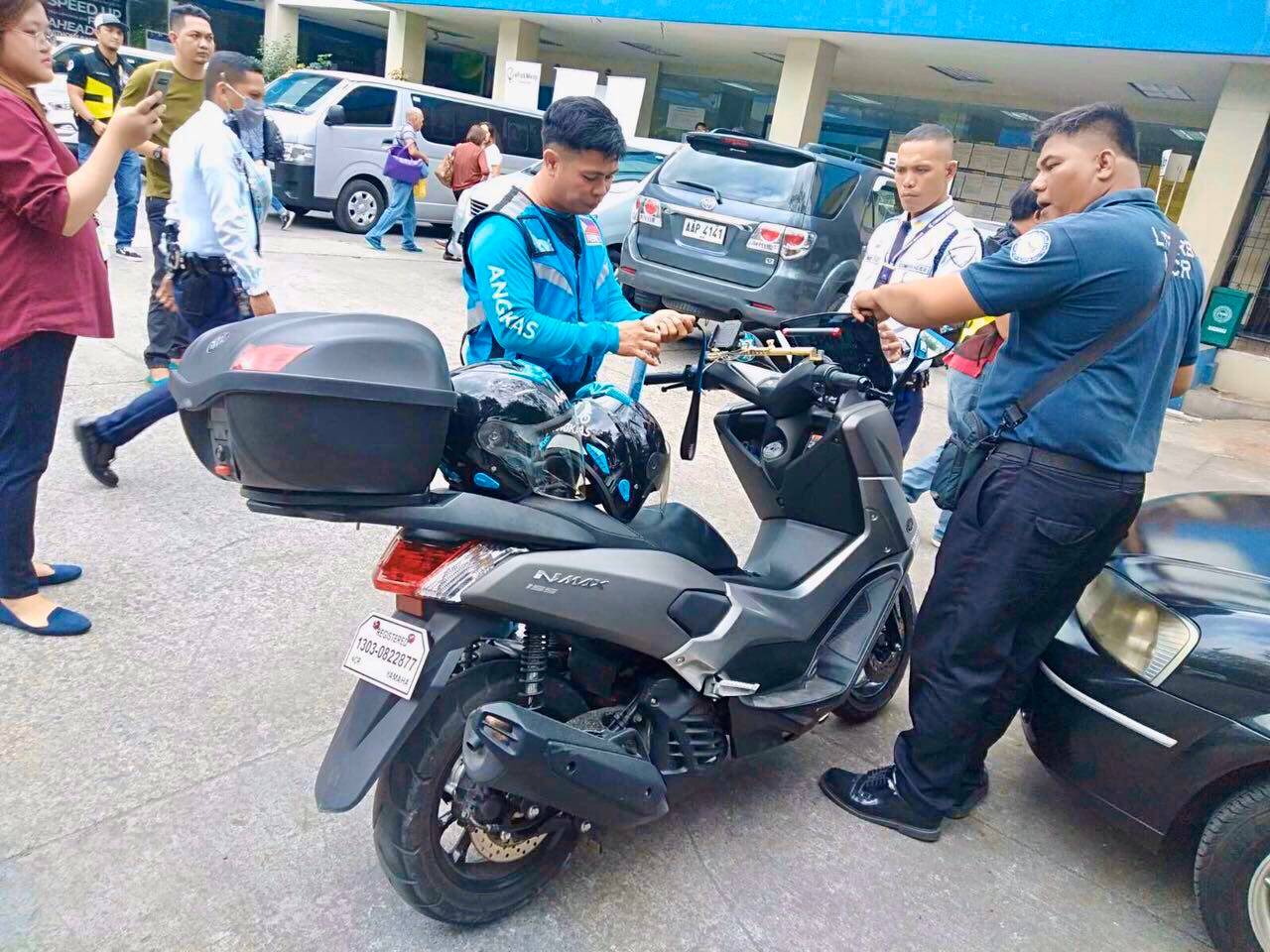 Some five members of motorcycle taxi mobile app Angkas and two others that were not included in the Pilot Study were caught by authorities, for working as colorum. During their operation, agents from Land Transportation Office (LTO), Land Transportation Franchising and Regulatory Board (LTFRB), Metro Manila Development Authority (MMDA), Philippine National Police – Highway Patrol Group (PNP-HPG), Local Police Officers, and the Inter-Agency Council for Traffic (I-ACT) recently nabbed five Angkas riders who are not included in the masterlist as well as two motorcyclists later identified as SAMPA riders.
Provided By DoTr

Agents of Other Law Enforcement Agencies (OLEAs) OLEAs posed as "mystery passengers" or undercover informants book a ride with Angkas to check on the safety gear and documents of the rider, only to find out that they are not registered in the accredited master list of the TWG.
Further, according to the Inter-Agency Technical Working Group (TWG) on Motorcycle Taxis, there are riders who operate under the Trade Application of SAMPA and i-SABAY, which are not accredited by the TWG as participants in the Motorcycle Taxi Pilot Implementation. For the Pilot Study, which will run until March 2020, only three motorcycle transport network companies (TNCs) are permitted to operate: Angkas, Move It, and JoyRide. "Those who will insist to operate in the guise of a participant of the study and is not registered in the master list will be apprehended as colorum. We will not have second thoughts to penalize those who defy the authority. I also appeal to our participating players to please register your participants with the TWG and submit a daily ridership report," TWG Chairman Antonio Gardiola, Jr. said. Meanwhile, Department of Transportation (DOTr) Secretary Arthur Tugade likewise denounced the recent violations of unauthorized riders taking part in the pilot study on motorcycle taxis. "The TWG and the players in the pilot study have been working hard to push for its smooth implementation. 'Wag kayong makisawsaw sa maayos na pamamalakad sa pag-aaral. Do not make livelihood as an excuse to put the lives of our riding public in jeopardy," Tugade warned. The TWG likewise issued a stern warning for the three TNCs participating in the study to strictly comply with safety protocols in serving the riding public. Gardiola specifically pointed out that "mystery passengers" will be regularly deployed to verify motorcycle classification and documents, and check if riders are equipped with the proper safety gears as required.