EVAP Recommends Reorganization of Manila e-Trikes in Support of Mayor Isko Moreno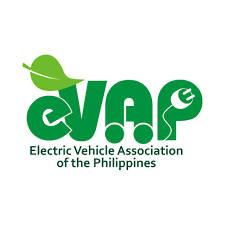 The Electric Vehicle Association of the Philippines (EVAP) has thrown its support behind Manila Mayor Isko Moreno on his move to reorganize electric tricycles (e-trikes) plying within the city's roads.
In its statement, the group claimed that all tricycles should not be plying of national roads.
"EVAP supports the City of Manila Mayor Isko Moreno's drive to clean up and put order to Manila streets. EVAP, aligned with the policy of DOTr (Department of Transportation) and DILG (Department of Interor and Local Govenment), also agrees that all tricycles, i.e. electric-driven or not, should not be plying national roads, except in the absence of alternative public transport and minor roads and in cases that support national and local strategic agenda, e.g. tourism, logistics," the group claimed.
The group cited that a good number of e-trikes have been rolled-out in some areas "with minimal consideration on its proper operation, which eventually creates disorder."
"However, a number of initiatives were properly planned out, functioning well and are serving their purpose. This is particularly true in the case of the tourist e-trike services in Intramuros," the group cited.
"To note, the initiative is coherent with the direction of the Department of Transportation (DOTr) in including e-trikes in the coverage of tourist transport services to 'promote new and more sustainable public transport solutions and to support the country's flourishing tourism industry'. The Department of Energy (DOE) has also donated to date a total of 3,000 e-trikes to various LGUs all over the country, including 100 to the City of Manila, to promote energy efficiency and security," the EVAP further said.
In conclusion, the group said that they are for the re-organization of city's e-trikes.
"In consideration of its economic, environmental, and social benefits, we, therefore, in EVAP instead recommend the re-organization of e-trikes in the City of Manila and are looking forward to working with the City Government on how to maximise the proper and optimal use of e-trikes in the city," the EVAP noted. "We shall also be working with LTO and DOTr in the preparation of appropriate guidelines on the classification, registration and usage of electric vehicles in the country."