Falken PH Reveals Latest-Generation All-Terrain, Mud-Terrain Tires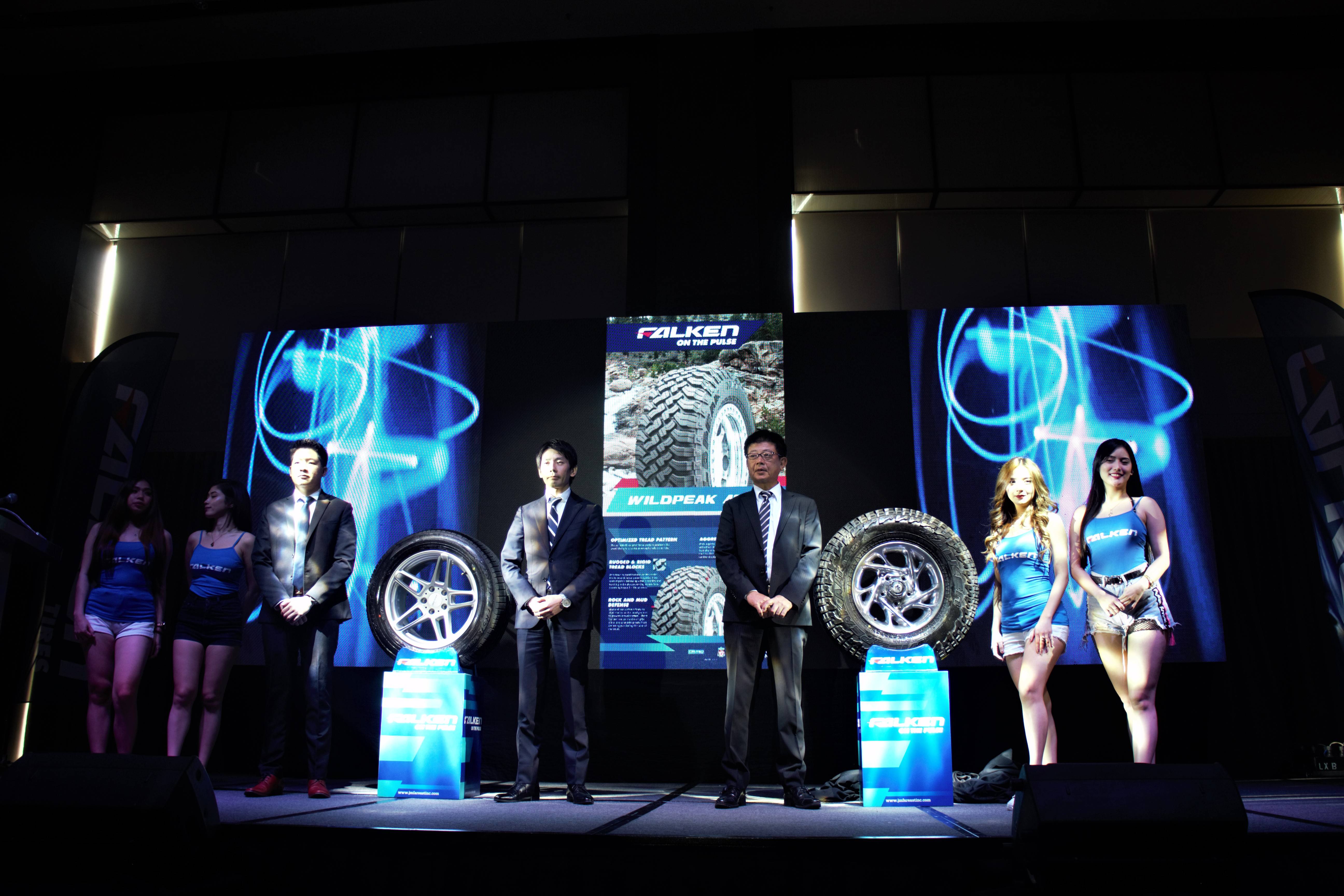 The (latest) Falken has landed. JM Far East Inc., the Philippine exclusive distributor of Falken Tires, has launched the newest range of Falken high-performance and all-terrain tires that is set to run the roads and trails of the country. In his welcome remarks, JM Far East President and CEO Winston Manabat expressed confidence in the company's latest offers--the Wildpeak M/T, Wildpeak A/T3W, and Azenis FK510-SUV. "We are very excited to bring the Falken Tires in the country and we're confident that the Filipinos will positively respond to these three new global products that are fit for our roads. Our Falken partners in Japan have been very supportive to JM Far East as well as to our tire customer and after-sales centers nationwide," said Manabat.
Wildpeak M/T
The Wildpeak M/T, which is used and trusted by the pros to take on the harshest conditions, is built to get you there and back whether you're on the pavement, mud, snow or rocks. Featuring Falken's
proprietary three-ply Duraspec Sidewall Technology
, the Wildpeak M/T was created to sustain the most punishing off-road conditions. The Wildpeak M/T also features an
optimized variable three-pitch tread pattern
and precision manufacturing technology that makes the tire amazingly quiet and comfortable, even for daily use, and a
Heat Diffuser Technology
located in the lower side wall to dissipate heat and protect the tire internal components, ensuring vehicle stability.
Wildpeak A/T3W
Built for both adventure and weather without compromising performance on the pavement, the Wildpeak A/T3W has an
optimized tread design combined with a silica tread compound
that enable the A/T3W to excel in three areas: wear, winter, and wet performance. Designed for severe conditions, every A/T3W tire is qualified by the Rubber Manufacturers Association for the Three Peak Mountain Snow Flake (3PMSF) symbol. The A/T3W is packed with technology, from Falken's
patented 3D Canyon Sipes super deep tread
to an
all-new proprietary lower sidewall
. Full-depth sipes and grooves maintain consistent performance and appearance throughout the life of the tire. The variable three- pitch tread pattern positions the tread blocks to ensure quietness of ride. It also features a Heat Diffuser Technology located in the lower side wall to dissipate heat and to give tire internal components longer tire life and ensuring vehicle stability even in towing and carrying heavy loads.
Falken AZENIS FK510 SUV
Designed for the urban jungle, Falken Azenis FK510 SUV, is the brand's latest generation ultra-high performance SUV tires for more grip, and crisp handling on normal road condition. 4D Nano Design enables Falken engineers to optimize new high-performance compounds at the molecular level, enhancing both wear and wet weather traction. The Azenis FK510 has hybrid under tread materials that dishes out better handling and stability. Japan-made Azenis FK510 covers a wide range of today's luxury vehicles, including staggered applications, and is
available in 69 sizes
,
ranging from 17- to 21-inches
. After the presentation, the tires were driven to the Sacobia River and Natural Hot Springs for an Off-Road Ultimate Experience with the new tires, which were mounted on 13 4x4 vehicles. During an interview, Manabat said that the pricing is pegged competitively, saying that the company's offerings are all anchored on quality. "As a company, our culture is anchored on quality," he said, revealing that they based the variance on the performance of their offers.