FIRST DRIVE: 2019 Mitsubishi Strada GT--Sport Truck, Redefined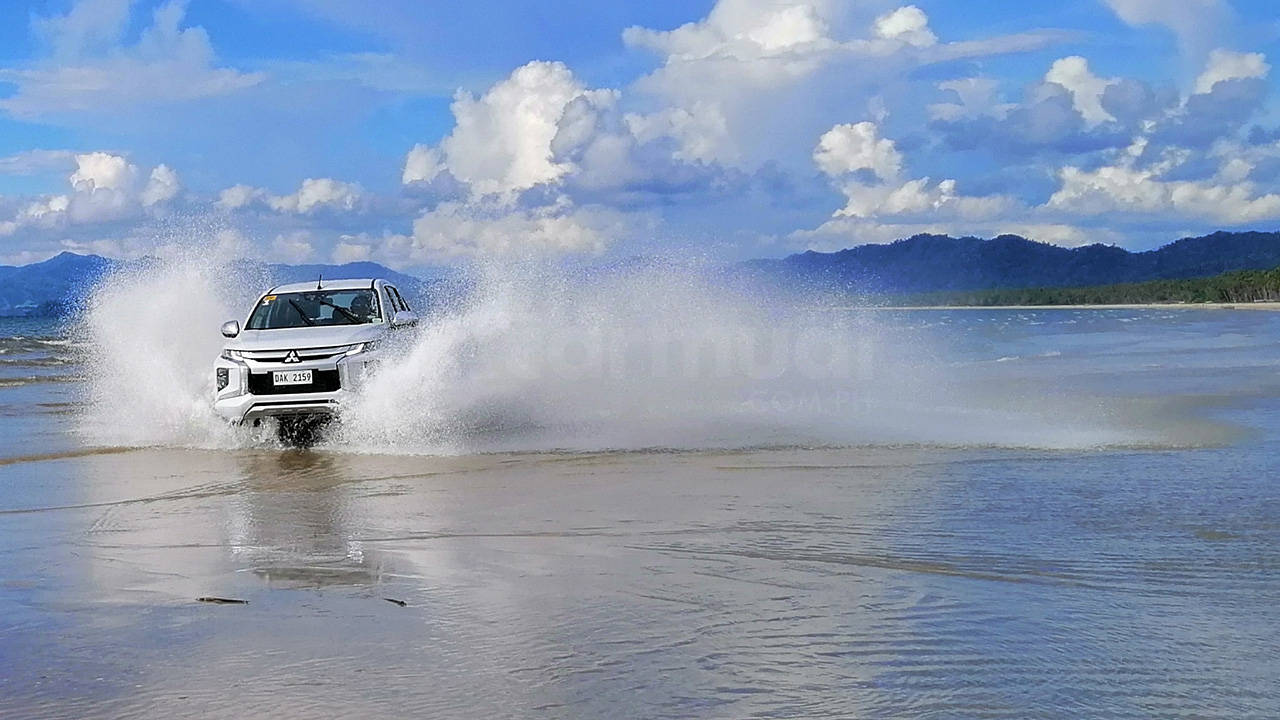 Back in January, Mitsubishi Motors Philippines Corporation (MMPC) launched the updated Mitsubishi Strada with no less than Mitsubishi vehicle development driver and two-time, back-to-back Dakar Rally champion Hiroshi Masuoka behind the wheel, giving his passengers--and prospective buyers--a sample of the midsize pickup truck's capabilities.
Thoroughly impressed with how the Strada was able to deal with the jumps and bumps on the dirt track MMPC made for the vehicle, we needed to find out what it was like on asphalt and concrete, where it'll really spend most of its time. Fortunately, MMPC took the local motoring media to Palawan recently to find out for ourselves.
After assembling at Mitsubishi's Puerto Princesa dealership for breakfast and instructions about the drive to San Vicente on the west coast of Palawan, we got the key to our unit--a top-spec White Diamond 4WD Strada GT AT--and set off for what turned out to be a 175-kilometer road trip. I took the back seat, ready to doze off for what I assumed would be a languid, three-hour drive or so. Boy, was I wrong.
With event organizer and race car driver Pepon Marave in the lead car, our convoy was going at a furious pace once we were out of the city limits.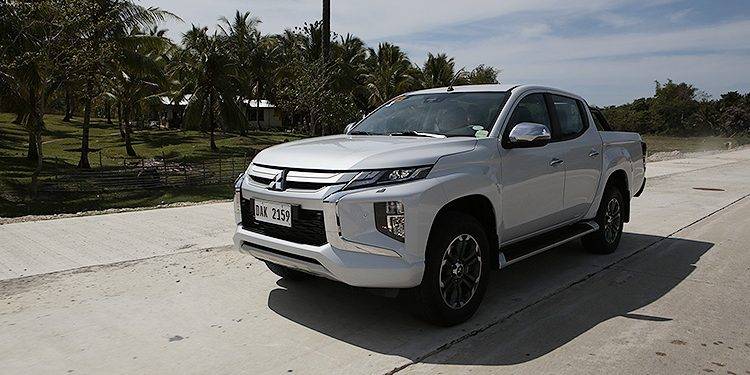 Amazingly, I was able to doze off every now and then as the back seat felt comfortable and the ride was surprisingly supple for a pickup--especially when you consider what Masuoka-san did to a similar model a few months ago. Pickup trucks typically have a firm ride as they're essentially workhorses, but the Strada felt lithe, almost car-like even. Well, it rides on double wishbone with coil springs and a stabilizer bar suspension up front but given that it still has the classic rigid elliptical lead springs with telescopic shock absorbers at the back, that's surprising.
Impressed as I already was by the Strada's ride, it was when we reached Poblacion Road--a 13-kilometer mountain pass that would take us on to the last 6.1 kilometers to go to Club Agutaya, which was to be our home for the next three days--that the vehicle truly showed its mettle.
Most high-riding vehicles would seem a tad unsettled whenever it takes a turn at speed. Not the Strada though. Its cabin won't defy physics as you and whatever is loose inside will be tossed left and right when taking corners with aplomb, but the Strada feels surprisingly well-planted on the road, with only some tire squeal as proof that it was being pushed--and pushed hard.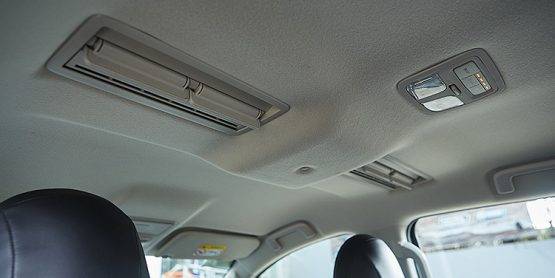 Still, despite being jostled around the cabin, I kept my cool--literally and figuratively--thanks to the pair of ceiling-mounted air circulators for the rear-seat occupants! With the air-conditioning unit turned on up front, it draws in the cool breeze and circulates it to the rear, keeping those seated at the back cool as well. It's a simple system that you wish all Japanese econoboxes would offer.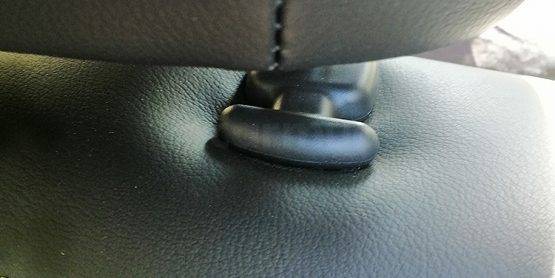 Another nice touch to the cabin was the built-in hooks on the headrest post anchors, for those times you need to hang something that you can't leave on the seat or on the floor for fear of spilling, like a plastic bag full of drinks from the drive-thru of some fast-food restaurant--something which I've experienced personally. Ingenious!
Once we were down the mountain, it was a lazy drive to Club Agutaya where we settled in for the night.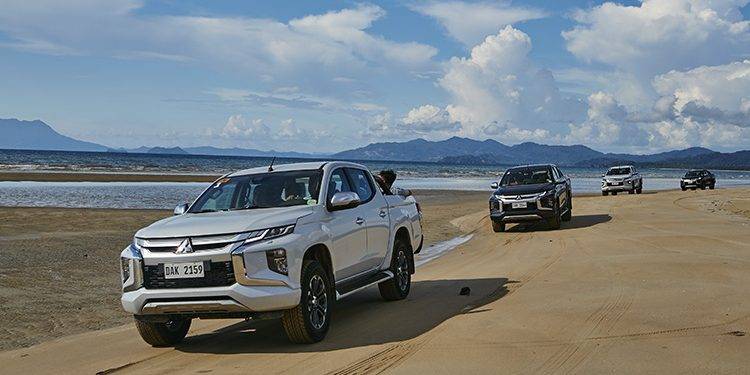 The following day, we once again got into the Strada--with me behind the wheel this time--and did something different: drove on the beach. Club Agutaya is located right beside Long Beach, and at 14-kilometers long, it really is a long stretch of cream-colored sand. Our goal was to drive to a nearby estuary and plant mangrove seedlings. Ostensibly, it was MMPC's outreach program of sorts to help prevent flooding in the area. For some members of the media, it was a way to pay back the environment for driving gas-guzzling vehicles--bayad utang, in the local parlance. Driving on the sand also allowed us to sample the Strada's Easy Select 4WD electronic dial as we switched to high-range 4WD mode to distribute power to all four wheels in case things started to get slippery.
We then drove back to the resort to socialize and have dinner before retiring once more for the night, to rest for the drive back to Puerto Princesa and fly back to Manila and to reality.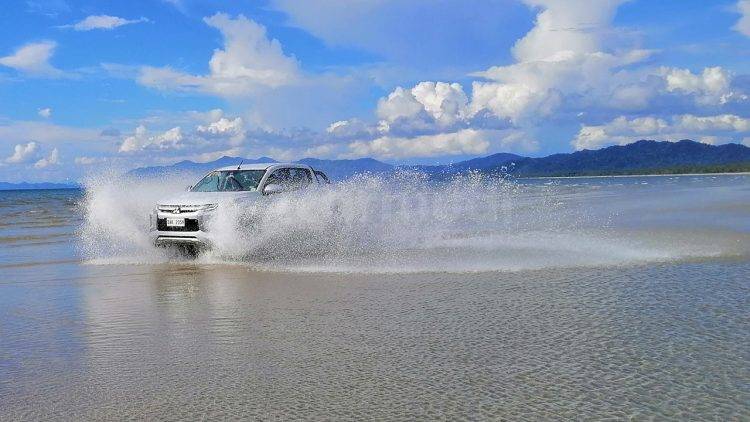 I used to hate pickups. I remember riding on the back seat of one for a late night drinking session with my friends and waking up the very next day saddled not only with a hangover but with a very sore back from sitting practically upright on the drive to and from Antipolo--and I was still in the spring of my youth then. Some 20-odd years later and there was nary a tingle resembling a backache from being seated on the back seat of the Strada for practically a day, thanks to its angled seat back.
When it was my turn behind the wheel for the drive back to Puerto Princesa, the only things that reminded me that I was driving a pickup were its tall ride height and the sound of the stuff in the cargo bed bouncing whenever I drove over something. Slap on a fiberglass canopy on the bed and the Strada turns into a Montero Sport imitator sans the monocoque body. It's that car-like.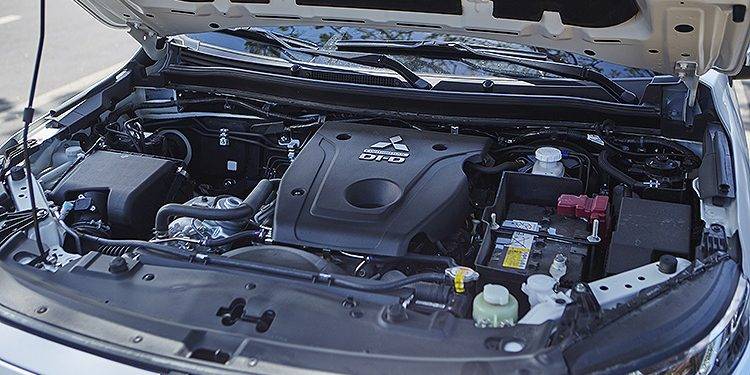 And then there's the 2.4-liter 4N15 VGT-equipped diesel mill. With an output of 179 hp and 430 Nm of torque through the six-speed automatic with manual control, overtaking slow-moving traffic on the Puerto Princesa North Road was not a problem, if at all given that slow-moving motorcycles and tricycles were quick to give way to faster-moving vehicles--something which their Luzon counterparts need to learn when driving on provincial roads.
With its 'Dynamic Shield' front fascia, the Strada easily stands out from its class with its quasi-futuristic design. Everything else about it though is a pure workhorse, with its 220-mm ground clearance and gross vehicle weight of 2,870 kg.
If you're looking for a workhorse than can easily double as a family vehicle--and a gorgeous one at that--you can't go wrong with the Mitsubishi Strada GT.