Five rental cars that will impress your Valentine's Day date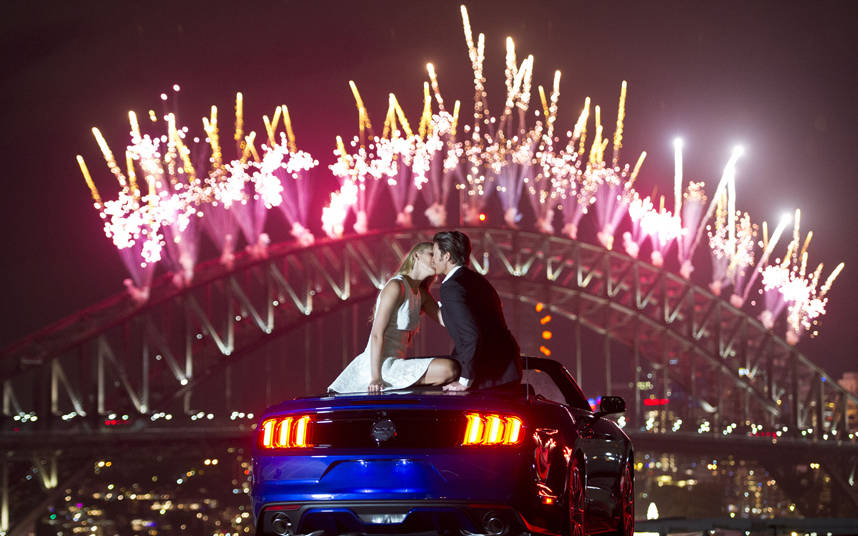 Valentine's Day is upon us once again and as an added bonus, this year it falls on a weekend, meaning more time for you and your special person to be intimate. And while many are looking for the perfect place or restaurant to take their loved one for a date, one should not forget another crucial factor to make this special day complete- your ride.
If you are worrying that you do not have your own set of wheels to impress your date, fear no more. We have listed some of the rental cars you can hire at an affordable price that are guaranteed to make your date fall head over heels for you. Whether it is a couple's first Valentine's Day together, a JS prom party or just a fun night with your significant other, these cars will surely make your date complete.
This midsize executive car lives up to its reputation as Toyota's premier car. Its whisper-quiet cabin offers both a comfortable and intimate ride for you and your date. Its agile and striking design will easily capture the heart of any woman. With upholstery similar to a business-class airplane and over-the-top amenities, it is no wonder that this car remains at the apex of its segment.
Like the heroes of Greek mythology, your date will surely feel safe thanks to its STAR Safety system which includes 10-standard airbags and multiple security features.
Average rental fee: P4,0000 to P7,000 a day with chauffeur
The Sonata is one of the most elegant midsize executive cars in its segment, complete with a well chiseled body and seductive headlights. Inside its sports-themed cabin, passengers will appreciate its modern-looking interior design. This car can also make your heart skip a beat as it performs like a sports car, especially on corners. Its panoramic sunroof also offers a thrilling view of the sky.
With great handling and a silent cabin guaranteed, the Sonata can easily set up a romantic mood. If you want an exhilarating ride, the Sonata can surely deliver.
Average rental fee: P4,000 to P7,000 a day with chauffeur
If you are looking for size in a car, the Teana is an eyeful. With a top-notch interior loaded with an array of features, you enter a wonderland by just stepping inside. It exudes luxury thanks to its leather covered upholstery with matte wood trim. For those who have been wondering what the Teana is really like, think of it as a pretty prepped up Cefiro.
The great thing about this car, despite being a virtual unknown to many, is how Nissan packaged it in a way that is pleasing both in terms of aesthetic and passenger comfort.
Average rental fee: P4,000 to P7,000 a day with chauffeur
What is it about a convertible that makes it so romantic? It makes you remember those movie scenes where couples would drive their car onto a cliff while watching fireworks. Perhaps the Mercedes-Benz SLK can offer some insights. Taking your special someone on a sweet road trip has never been as exciting, thanks to its pony cabin mated with exquisite materials.
This car could be your getaway car when you have finally set your eyes on that "just got married" sign.
Average rental fee: P9,000 a day or on a per hour basis
You would usually expect the 300C to be used in weddings, but it could provide an equally romantic setting for couples before or after tying the knot. Rear passengers will be treated to a spacious cabin which can easily fit four people. A double date using one car, perhaps? You will be treated to a cozy experience thanks to its ludicrously large seats that seem to give you a loving hug.
With a classic lover look like Casanova, the 300C brings out the vintage in the modern, and vice versa. And much like an over-protective lover, this car is packed with safety features including blind spot monitoring.
Average rental fee: 9,500 a day or on a per hour basis
When looking for a rental car this Valentine's Day, make sure to thoroughly check the availability of the unit and plan your date ahead. You can also check some of the country's leading car rental portals below:
Avis Philippines Rent a Car- www.avis.com.ph
Budget Rent a Car-www.budget.com.ph
Click Auto Rental- www.clickautorental.com
Hertz Philippines- www.hertzphilippines.com
Viking Rent a Car- www.vikingcarrentals.com