Ford establishes Latitude
Ford has established Latitude, a wholly-owned subsidiary focused on developing automated driving systems.
KEY TAKEAWAYS
Who is Latitude's Chief Executive Officer (CEO)?
Latitude's CEO is Sammy Omari. He is also Ford's Advanced Driver Assistance Systems Technologies Executive Director.
How can Latitude help Ford?
Ford said that through Latitude, the company can expand its development efforts in automated driving technology.
Per the American carmaker, the creation of Latitude means that the Dearborn-based brand can expand its development efforts in automated driving technology by building a team of machine learning, robotics, software, sensors, systems engineering, and operations talent.
Latitude is headed by its Chief Executive Officer Sammy Omari, who is also Ford's Advanced Driver Assistance Systems (ADAS) Technologies Executive Director.
"We believe automated driving technology will help improve safety while unlocking all-new customer experiences that reduce stress and in the future will help free up a driver's time to focus on what they choose. The expertise of the Latitude team will further complement and enhance Ford's in-house global ADAS team in developing future driver-assist technologies, ultimately delivering on the many benefits of automation," Omari shared.
Appointed as Chief Technology Officer is Peter Carr. Meanwhile, the Blue Oval brand selected David Gollob as Latitude President with responsibility for business operations.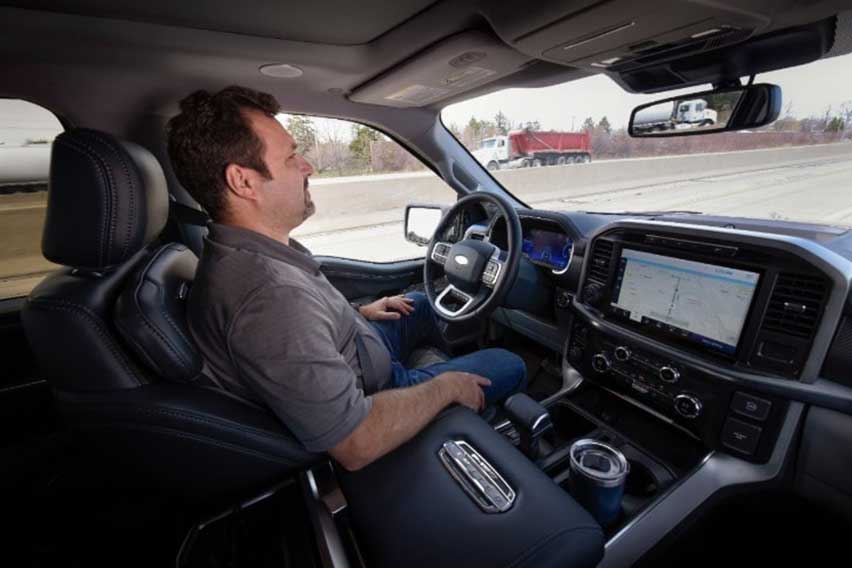 The American automotive marque also said that part of Latitude's plan is to implement advancements in Ford BlueCruise.
"We see automated driving technology as an opportunity to redefine the relationship between people and their vehicles. Customers using BlueCruise are already experiencing the benefits of hands-off driving. The deep experience and talent in our Latitude team will help us accelerate the development of all-new automated driving technology — with the goal of not only making travel safer, less stressful, and more enjoyable but ultimately over time giving our customers some of their day back," said Ford Motor Company Chief Advanced Product Development and Technology Officer Doug Field.
With Latitude, Ford can follow through with the company's strategic shift to focus on automated driving technologies for personally owned vehicles last year.
Photos from Ford
Also read:
Ford to intensify Mustang Mach-E production, slashes prices across the board
Ford eyes smartphone-based safety tech
Ford Car Articles From Zigwheels
News
Article Feature
Road Test