Ford Focus now comes with EcoBoost Hybrid powertrain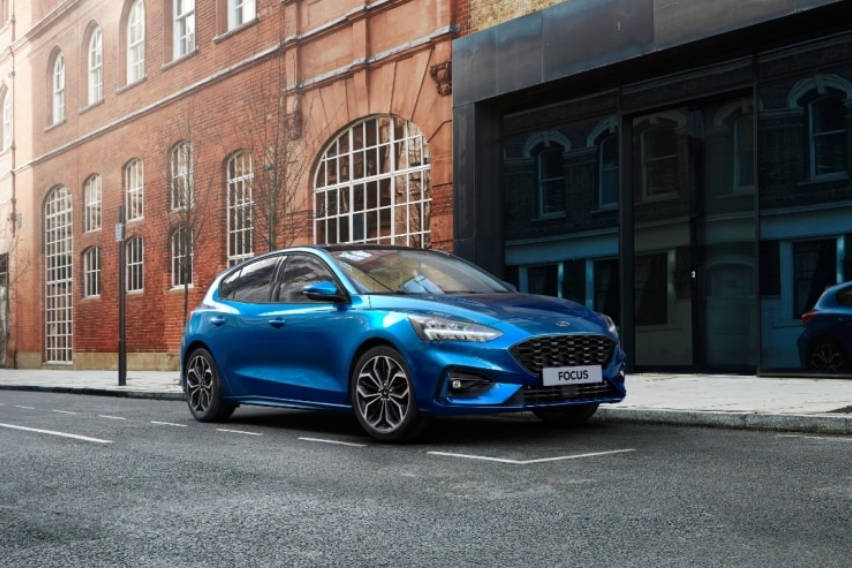 Ford is bringing a more "enhanced version" of the Ford Focus to its European customers, this time adding in a fuel efficient EcoBoost Hybrid electrified powertrain for an added performance boost on the road.
Now with a more advanced 48-volt mild hybrid technology that offers 207 horsepower (hp), the Focus 1-liter EcoBoost Hybrid has a 17 percent fuel efficiency improvement compared with the outgoing equivalent combination of Ford EcoBoost petrol engine and its six-speed manual transmission (NEDC).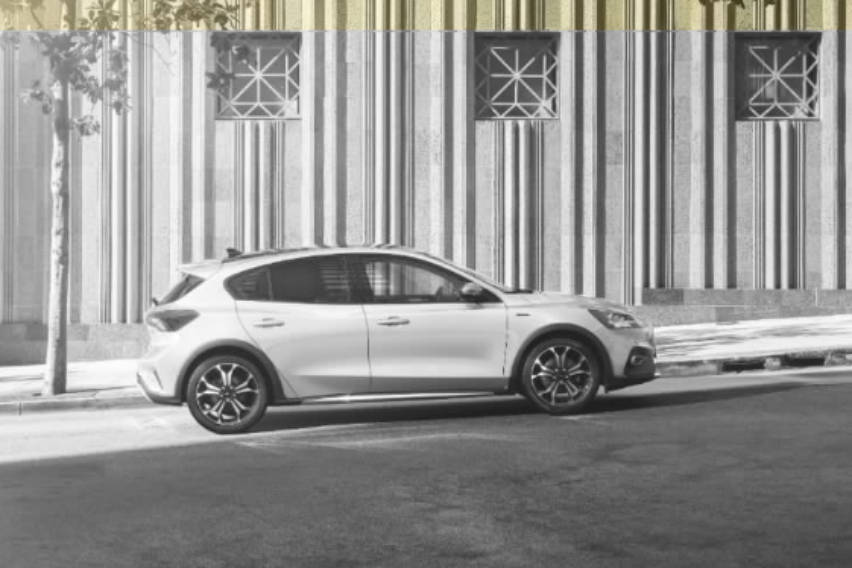 Aside from the new electrified powertrain variant, the more improved Focus also gives a better driver experience on the road, thanks to its "true color" 12.3-inch LCD instrument cluster plus improved connectivity via its standard FordPass Connect modem that also includes an innovative Local Hazard Information available by the end of the year.
A new Focus Connected variant will also be available. Customized specifically for business and private drivers, it includes a wireless charging pad together with a navigation system for the SYNC 3 voice-activated connectivity system with 8-inch touchscreen.
"Our electrified powertrains are designed not just to save drivers money on fuel, but also to boost the fun-to-drive character of our vehicles," said Roelant de Waard, vice president, Marketing, Sales & Service, Ford of Europe.
"The Focus EcoBoost Hybrid seamlessly integrates electric and petrol power for levels of efficiency and performance not seen as possible before."
Ford EcoBoost Hybrid Focus
Compared to its 143-hp, 2‑liter petrol engine predecessor ten years ago, the 152-hp 1-liter EcoBoost Hybrid Focus gives out more than twice the power density, with the added bonus of a 45 percent improvement in fuel efficiency.
Ford's EcoBoost Hybrid models also replaces the 1-liter EcoBoost petrol engine's standard alternator with a belt-driven integrated starter / generator (BISG). This feature allows it to charge a 48-volt lithium-ion air-cooled battery pack during braking and coasting.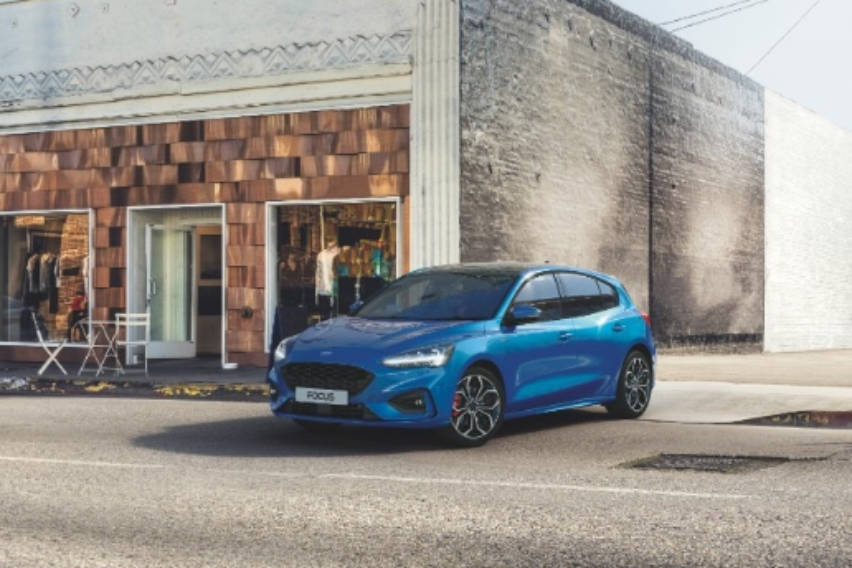 What's more, the 48-volt battery is situated underneath the front passenger seat, allowing the mild hybrid powertrain to maximize cargo and passenger space effectively.
The BISG also has another function: it acts as a motor that integrates with the engine. It uses the stored energy to give off torque assistance during normal driving and acceleration.
The BISG has also allowed Ford engineers to decrease the 1.0-liter EcoBoost engine's compression ratio, add in a bigger turbocharger for more power, and stop turbo-lag by using torque supplementation that makes engine rotation faster.
Stay better connected
The newest Focus Ecoboost includes a 12.3-inch digital instrument cluster, and an upcoming Local Hazard information that will arrive later this year.
Its fully configurable LCD cluster is now brighter and less tiring on the eyes and road, thanks to its fully configurable LCD cluster that utilizes a 24-bit "true colour" technology. This helps generate detailed, high definition, more intuitive images and icons in the full color spectrum.
Meanwhile, its Local Hazard information notifications are sourced from local authorities, emergency services, and driving data from other vehicles connected to the cloud.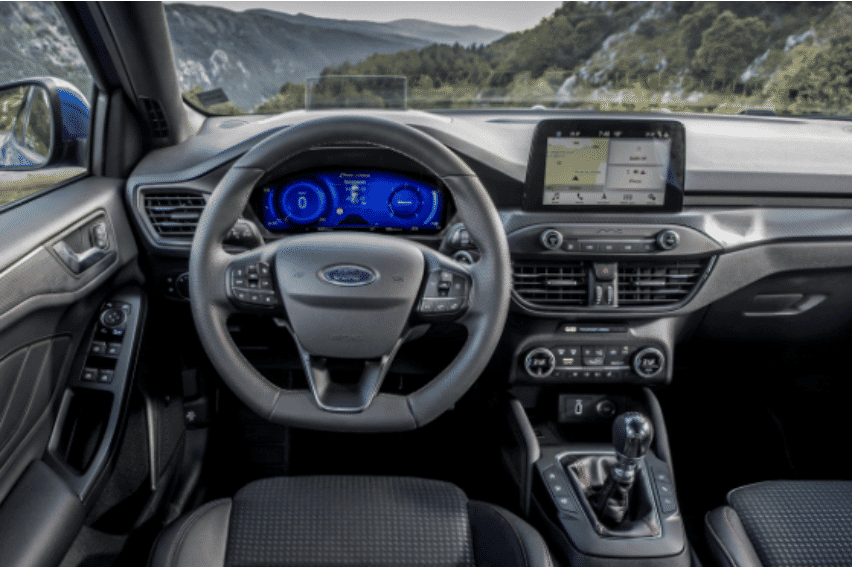 It informs drivers of road works; broken down vehicles; animals, pedestrians and objects in the carriageway; and even hazardous driving conditions are delivered to the vehicle over-the-air, giving drivers advanced warning of developing situations beyond their field of vision.
"What makes Local Hazard Information different is that it is the cars that are connected—via the Internet of Things. There is no reliance on third party apps," said Joerg Beyer, executive director, Engineering, Ford of Europe.
"This is a significant step forward. Warnings are specific, relevant and tailored to try to help improve your specific journey."
Aside from its hybrid variants, Ford will also continue with its original lineup, which includes the trendy Focus Titanium, SUV-inspired Focus Active crossover, sporty Focus ST-Line and elegant Focus Vignale specifications that come in five-door, wagon and in selected markets four-door body styles, depending on variant. EcoBoost Hybrid powertrains are available across the range.
Customers can continue to choose from 1.5-liter EcoBlue and 2-liter EcoBlue diesel engines, with advanced eight-speed automatic and six-speed manual transmissions available.
Photos from Ford
Also Read: