Ford PH to give free oil filters to select owners until May 31
Ford Philippines announced that is offering free oil filters to select customers until the end of the month as part of its commitment to enhance ownership experience.
KEY TAKEAWAYS
Who can receive the free oil filters from Ford?
Ford Philippines shared that those who are qualified will receive a text message or e-mail from the company, stating their eligibility to get the oil filter. Those who have not received a message may call their Ford dealerships to check if they qualify.
What is Ford's goal in coming up with the program?
Ford Customer Service Division Director Patrick Manigbas said that the company's aim is to encourage their customers to bring vehicles back to the dealerships for proper maintenance.
The Blue Oval brand's local distributor said in a statement that the offer is for Ford vehicle owners who missed their periodic maintenance service (PMS) and oil filter replacement in the last 12 months and have no existing service plans.
Customers who qualified to get the free oil filter — those who will receive a text or e-mail message from Ford Philippines — can bring their vehicles to a Ford dealership to avail of the offer during oil change or PMS.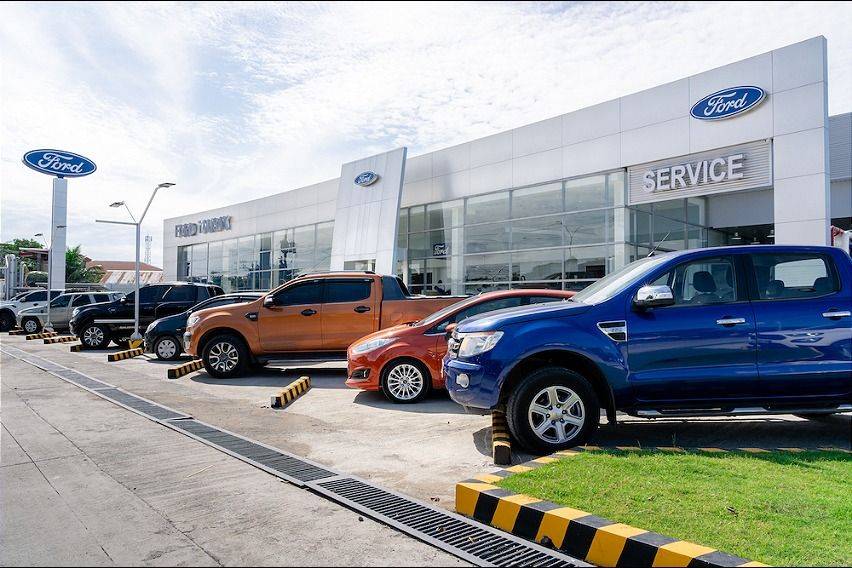 Eligible customers only need to book their PMS appointment at any Ford dealership on or before May 31 and show the text or e-mail message with the details of the free oil filter promotion. Customers are also advised to reach out to their Ford dealership to check if they are qualified to avail of the promo.
"This program presents an opportunity for us to encourage Ford customers to bring their vehicles to our dealerships for service and maintenance. By doing so, Ford owners get access to Ford-trained technicians who use Ford-approved fluids, filters, and genuine parts," Ford Customer Service Division Director Patrick Manigbas.
"We recognize that many of our customers have delayed their oil change and PMS because of the decrease in vehicle usage due to the pandemic. Now that mobility restrictions have eased up and we are using our vehicles more often than before, we advise our customers to bring their Ford vehicles to our Ford dealerships for service. In the long run, this will give them a sense of security, peace of mind, and confidence that their Ford vehicles are properly cared for, which is part of our commitment centered around treating our customers like family," he added.
The American automotive marque's arm in the country noted that it has widened its service offerings to highlight the advantages of bringing Ford vehicles to an authorized Ford dealership. "Ford offers an all-in battery package, inclusive of parts and labor costs, to customers with a Ford Focus, Ford Fiesta, Ford EcoSport, Ford Ranger or Ford Everest. All parts of eligible Ford vehicles covered by the promotion automatically come with a 24-month warranty," the company cited.
Relatedly, Ford is also offering the Motorcraft micronAir proTect Cabin Filter to owners of Ranger and Everest (model year 2015 onwards). A premium cabin filter that offers superior filtering functionality at a competitive price point, the micronAir filter is effective against nearly 100 percent of allergens of 2 microns size or larger, and against small micro-organisms such as bacteria and fungal spores.
Photos from Ford Philippines
Also read:
Ford PH cooks up tasty treats for Everest, Ranger buyers this May
Ford PH gets 3 nods at 5th Driven to Serve Awards
Read All
Featured Articles