Ford unveils F-150 Lightning all-electric pickup truck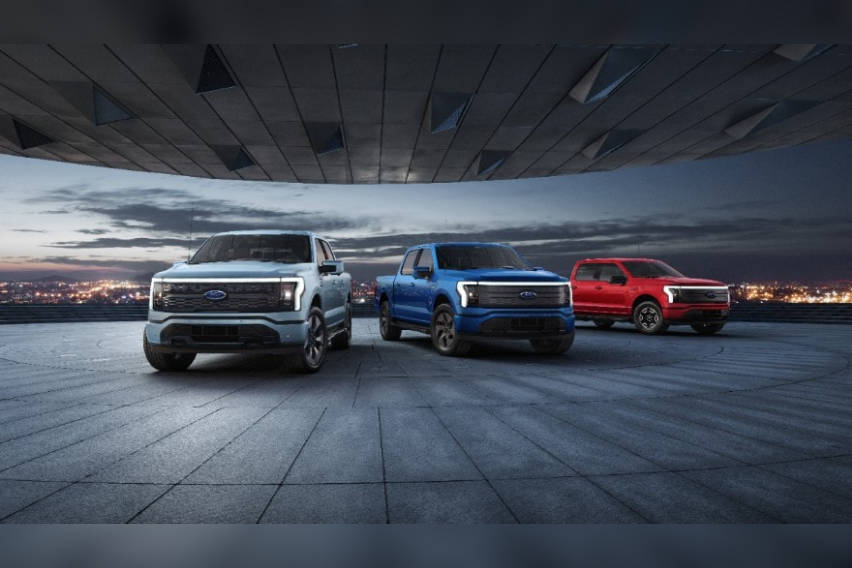 Ford Motors has just unveiled the truck of the future, the all-electric F-150 Lightning. The American carmaker touts its electrified pickup truck as the "smartest, most innovative truck Ford has ever built."
The company's global electric vehicle plan started with its most popular and best-loved franchises. We've seen the Mustang and the Transit's electrified transformation. Now it's the F-150's turn to showcase what Ford has planned.
"For both Ford and the American auto industry, the F-150 Lightning represents a defining moment as we progress toward a zero-emissions, digitally connected future," said Ford Motor Company Executive Chair Bill Ford.
"F-Series is America's best-selling truck for 44 years, the backbone of work across the country, and a trusted icon for generations of customers. Now we are revolutionizing it for a new generation," he added.
According to Ford Motors, the F-150 Lightning will be outfitted with some of the most innovative EV technology, including near-instant torque to intelligent towing, seamless connectivity to software updates, plus power for your home, a power frunk, and a digital screen that's larger than any currently offered on a full-size truck.
Ford President and CEO Jim Farley said, "The F-150 Lightning is a massive moment for our Ford team. America's number-one auto brand is going zero emissions with America's favorite vehicle. It's quicker than a Raptor, with standard 4x4 and independent rear suspension; a power frunk, enough juice to run your house for three days, or power an awesome tailgate; and it will forever improve with over-the-air updates. It will be built at the Rouge factory, where Henry Ford changed the world and my grandfather punched in every day. F-150 Lightning represents all that our country can do when we push for progress."
The pickup boasts a maximum power output of 563hp, 1050Nm of near-instantaneous torque, and a zero-to-60 mph-time in the mid-four-second range when outfitted with an extended-range battery.
In addition, Ford is targeting a maximum payload capacity of 2,000 pounds for its standard model donning 18-inch wheels and a 10,000-lb. maximum payload capacity for its XLT and Lariat trims — both outfitted with the extended-range battery and Max Trailer Tow Package.
"We're not here to make an electric truck for the few. Ford is committed to building one that solves real problems for real people," said Ford Motor Company Americas and International Markets Group President Kumar Galhotra.
"F-150 Lightning delivers everything we've said electric vehicles can offer, plus the capability expected from a Built Ford Tough truck — not just near-instant torque but powerful towing and hauling customers can depend on," he further commented.
The new EV F-150 will host a slew of intelligent features including Ford's Co-Pilot360 technology and BlueCruise. The onboard scales as well as the pro trailer hitch assist technology featured on the latest fleet of F-150s will also be included in the F-150 Lightning.
Also making its F-series debut is Ford's "phone as a key" feature. This lets owners lock, unlock, and start their trucks using their smartphones.
One of its technological highlights is the 12-inch instrument cluster that features a customizable interface. Also on the F-150 Lightning Lariat and Platinum variants, Ford will feature a sleek, modern interface supported by a 15.5-inch touchscreen and is designed to adapt to driver behavior. Of course, it is capable of advanced features like natural voice control, cloud-connected navigation, and wireless access to your favorite services: Apple CarPlay, Android Auto, integrated Amazon Alexa, and Sync AppLink apps.
Another feature to debut in the upcoming F-150 Lightning is the Ford Intelligent Backup Power. The carmaker says that it can turn the truck into the ultimate power source for the home. It can also be used to power up tools and other equipment.
Ford will also feature a high-tech mega power frunk under the F-150 Lightning's hood. The compartment is slated to have 400 liters of volume and 400 pounds of payload. Thanks to the EV F-150's military-grade aluminum-alloy body and upgraded frame, the F-150 Lightning can handle the toughest and heaviest of loads.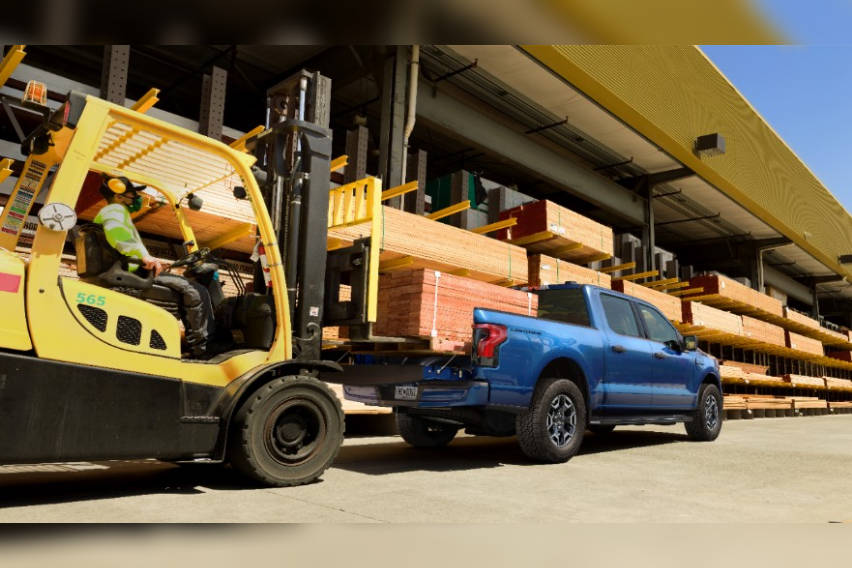 F-150 Lightning's Chief Engineer Linda Zhang said, "Whether they're hauling a bed full of firewood through snow or towing a trailer on a road trip, customers need to be able to rely on their truck's performance. This all-electric truck has been engineered with dual in-board motors, which means it can take on rough terrain. Our team of engineers has run the same arduous test regimen our F-150 customers have learned to expect from Ford."
The Ford F-150 Lightning is slated to arrive in the US market around March of next year. Ford is accepting reservations with a US$100 deposit.
Photos from Ford
Also read:
Ford US to pack F-150 with class-exclusive towing tech
US Ford Explorer Timberline is most off-road-capable Explorer ever