Ford US recalls Explorer, 4 others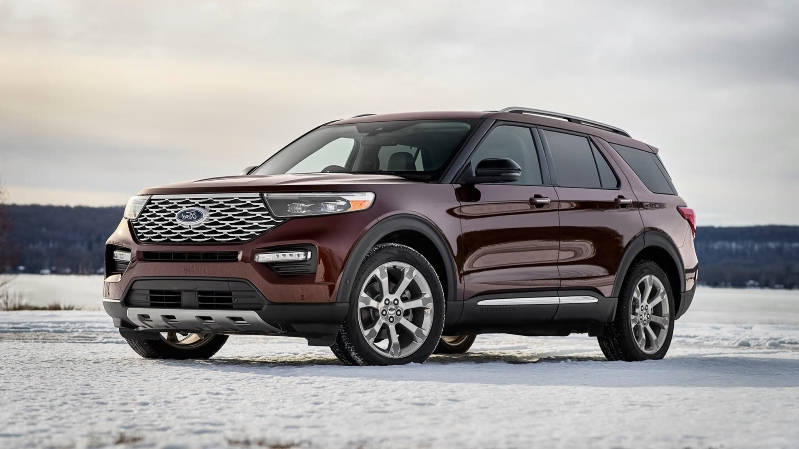 American automotive brand Ford Motor Company has announced safety recalls involving a Ford Explorer and four other models.
@pressfrom.info

Hopefully, the affected models just stays in the North American region. According to their statement, certain models of the 2020 Explorer, as well as the 2020 Lincoln Aviator are being recalled saying that in "some affected vehicles, the convolute protective sleeve on the liquid fuel line is not long enough, which may allow for potential hard contact with the convolute-protected vapor fuel line." "Over time, with vibration and engine roll, hard contact between the two fuel lines could cause the convolute on the vapor fuel line to rub through the plastic liquid fuel line. A fuel leak in the presence of an ignition source increases the risk of a fire," Ford explained. In the US, about 3,858 vehicles are affected, 35 in Canada, and seven in Mexico.
@pressfrom.info

Affected vehicles were built at Chicago Assembly Plant: - Ford Explorer vehicles built Jan. 18-July 17, 2019 - Lincoln Aviator vehicles built Jan. 15-July 17, 2019 "Dealers will inspect vehicles for a full-length yellow-colored protective convolute on the liquid fuel line. If the convolute does not cover the full length of the liquid fuel line, dealers will remove the existing convolute, replace it with one that has the correct length and secure it with a tie strap. The Ford reference number for this recall is 19S49," it noted. Luckily, Ford Philippines has not yet brought the latest generation Explorer in the country. Aside from the fuel line issue, select 2017-19 Ford F-250, F-350 and F-450 Super Duty vehicles are also being recalled for unintended tailgate opening. According to them, those affected vehicles with an electric tailgate latch-release switch mounted in the tailgate handle, water entering the electrical wiring system may cause a short circuit, resulting in unintended switch activation and release of the tailgate latches. "This could cause the tailgate to open unintentionally, whether the vehicle is in motion or stationary. This condition may result in the loss of unrestrained cargo, increasing the risk of a crash. Vehicles with a mechanical tailgate release handle are not affected." Around 231,664 vehicles in the U.S. and federal territories and 29,953 in Canada. Affected vehicles were built at Kentucky Truck Plant from Oct. 8, 2015, to Nov. 3, 2019. " Dealers will modify the tailgate frame wiring harnesses by adding jumper pigtails to isolate the tailgate release control circuits and install a new tailgate handle release switch. The Ford reference number for this recall is 19S48," Ford added. On the bright side, Ford has not yet receive any reports of accident or injury related to the recall incident.