Gatchalian Files 'Taxi Bill of Rights' to Protect Passengers vs Abusive Drivers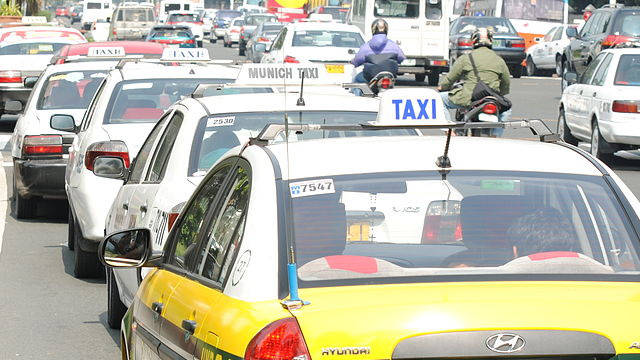 Abusive taxi drivers may soon have their days numbered as Senator Win Gatchalian has filed a measure seeking to establish the bill of rights of taxi passengers against rude and picky drivers.
In filing Senate Bill No. 730, or the 'Bill of Rights of Taxi Passengers,' Gatchalian explained that to address the problem of unruly taxi drivers and prevent any more untoward incidents to the riding public, there should be a passenger bill of rights and a set of sanctions to protect the commuters from abusive, itinerant, and discourteous cab drivers.
"Most of the tourists who come to our country have fallen victims to these enterprising cab drivers. This sad state to our transportation system has been tolerated and ignored for lack of laws that singly protect our commuting public," Gatchalian said.
Likewise, many people are dismayed over the inadequacy of law enforcers who are supposed to be responsive and sympathetic to such concerns, he said.
"In order to address this problem and prevent any more untoward incidents of this nature to occur in the future, a passenger bill of rights is hereby proposed to protect the commuting public from abusive, itinerant, and discourteous drivers and provide sanctions for the offenses they commit against the riding public," Gatchalian added.
Under the proposed measure, taxi passengers shall have the right, among others, to be served by a taxi driver who is properly dressed, wears the company identification card, and is not under the influence of alcohol or dangerous drugs.
Taxi passengers should be picked up and transported to their stated destination, regardless of the length of the journey or traffic condition, by any available on-duty taxi driver, subject to applicable traffic regulations. They should also be able to view the taxi fare meter that shall be duly calibrated and sealed by the proper authorities; pay the rate exactly as posted in the meter, subject to other government sanctioned fees; and be given the exact amount of change.
Under Gatchalian's bill, violating taxi drivers and operators will face the corresponding fines and penalties:
a PHP1,000 fine and the suspension of the driver's license for seven days for the first offense;
a PHP3,000 fine and the suspension of the driver's license for six months for the second offense, and;
a PHP5,000 fine as well as the one-year suspension of the driver's license.
"In all cases, the erring driver or operator shall undergo an education seminar provided under this Act. The attendance by the concerned drivers and operators in such seminars shall be mandatory, failure of which shall be a ground for non-reinstatement of the driver's license of the driver or suspension of the franchise of the operator, as the case may be," the bill stated.
SBN 730 has been referred to the Committee on Public Services, chaired by Senator Grace Poe.