Geely, Renault Group ink partnership to create engine firm
Geely and the Renault Group have entered into an agreement to create a company that will "develop, manufacture and supply best-in-class" hybrid powertrains and highly-efficient internal combustion engines.
KEY TAKEAWAYS
How much share will Geely and Renault have in the new company that they are putting up?
The two companies will have an equal stake in the new company.
How many engines is the new company expected to produce annually?
The new firm is expected to produce more than five million internal combustion, hybrid and plug-in hybrid engines and transmissions per year.
As stated in the non-binding framework agreement, the two conglomerates will hold equal stakes in the new company. The deal is expected to lead to formal combination by next year with more details to be revealed in the coming months.
Based on the joint statement, the new firm will be an individual global supplier of propulsion system solutions that will produce hybrid engines, and develop carbon-free and low-emission technologies from five research and (R and D) centers globally.
The new company is expected to supply brands such as Renault, Dacia, Geely Auto, Volvo Cars, Lynk & Co, Proton, as well as Nissan and Mitsubishi Motors. The new business could also offer powertrain technologies to third-party car brands in the future.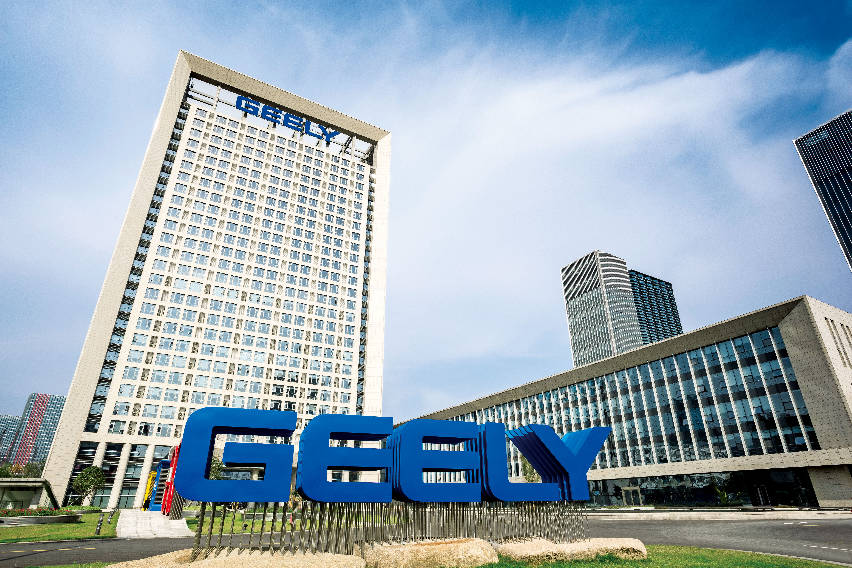 Further, the new entity is expected to operate 17 facilities in three continents, which will be powered by around 19,000 employees. It is aimed to produce more than five million internal combustion, hybrid and plug-in hybrid engines and transmissions per year, supplying over 130 countries.
The new company's joint product portfolio and regional footprint could offer solutions for 80 percent of the global ICE market, Geely added.
The news about the agreement coincided with a Renault Group Capital Market Day in Paris, at which the Group summarized its initiatives to speed up transformation and shared its mid-term financial outlook.
"As Renault Group accelerates with its Renaulution transformation to capture value on the entire new automotive value chain, we are pleased to have agreed plans for an ambitious partnership with Geely to keep developing the ICE and hybrid engine technologies that will remain a critical part of the automotive supply chain for decades to come. We'll be able to offer best-in-class powertrain and electrified solutions to multiple OEM brands worldwide, unleashing the market potential for this low emission technology," Renault Group Chief Executive Officer Luca de Meo said.
"Today's agreement with Renault Group will enable the creation of a global leader in hybrid technologies to provide highly efficient advanced solutions for automakers around the world. We are looking forward to working together with Luca de Meo and his Renault team to make this partnership a reality. This agreement builds on our commitment to leverage our group wide technological expertise and brand portfolio to continue our pioneering journey in sustainability and value creation that leads to consumer excellence," Geely Holding Group Chairman Eric Li added.
Moreover, the statement added that the new company will welcome partners and shareholders attracted by the opportunity to contribute to industry-leading "cradle-to-grave" low and zero emission ecosystems around the world.
Early this year, Geely Auto — through its subsidiary Centurion Industries Limited — entered into an agreement with the Renault Group through a share subscription and joint venture deal, allowing the former to hold 34.02 percent of the total issued share capital of Renault Korea Motors.
While that is the case, the Renault Group continues to be RKM's majority shareholder and "will continue to fully consolidate the entity."
Photos from Geely, Renault
Also read:
Geely bestows 3 major honors to SGAP
8th PIMS: newly-joined Geely PH looks back at milestones
Alliance members Renault, Nissan, Mitsubishi bare plans for 2030
Geely Car Articles From Zigwheels
News
Article Feature
Road Test