Green is 'IN' for Special Edition Toyota 86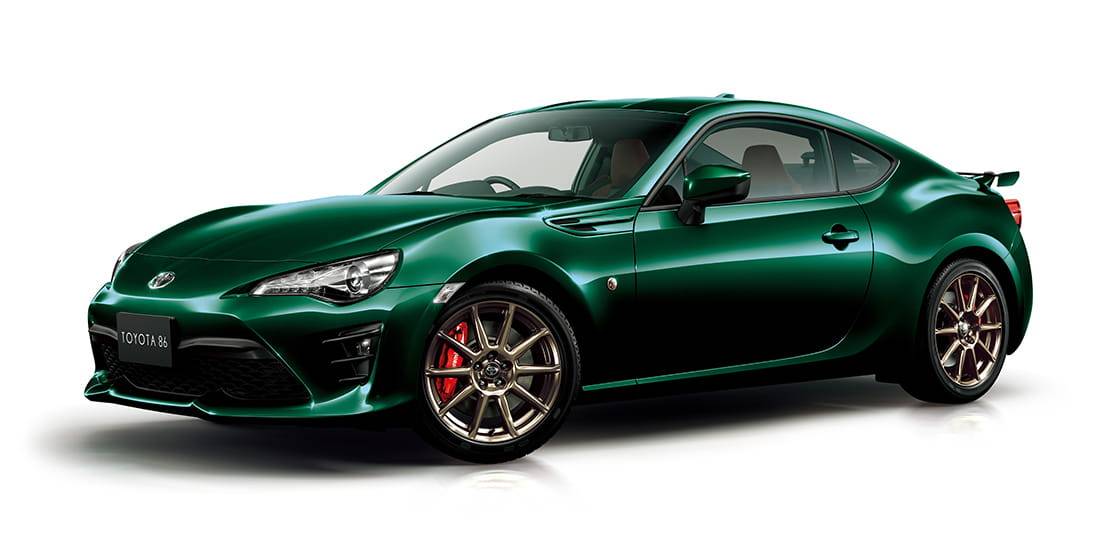 Here's a nerdy trivia about the Toyota 86: Did you know that its exhaust tip measures 86 mm--exactly the same measurement as the bore and stroke of its engine? And here's another thing you should know about it: it's going to come in green. Yes, British Green to be exact--and by golly, it's breathtaking.
The color reminds you of those classic sports cars that were built in the past. And with a name like that, you feel almost like a sophisticated Brit taking an afternoon tea with walnut scones in  your 19th-century cottage garden.
But here's one caveat: it's only available in Japan, and so far, Toyota hasn't announced if it plans to (someday) sell them in other countries--like the U.S., or (knock-on-wood) the Philippines.
So for now, let's all sit down, and accept the fact that the British Green Toyota 86 is limited to the Land of the Rising Sun. And allow us not to turn 'green' with envy when we see Japanese drivers enjoy their new 'two-tone sports seats wrapped in Alcantara leather'--or that uber sexy orange stitching on the steering wheel and gear shifter gaiter.
Yes, we do have to admit that there aren't any significant upgrades on the engine; nor are there fancy tech stuff to impress those snotty tech geeks around. It's lighter though, but really, why should we even bother thinking about all that stuff when it looks so good, right?
Just make sure to prepare around JPY3.318 million--or an estimated PHP1.6 million + importation taxes to get that 'green light' and have it shipped here in the Philippines. Otherwise, revel in the fact that you can at least stare at it for hours till end.