Hamilton edges Verstappen to pick up Bahrain F1 win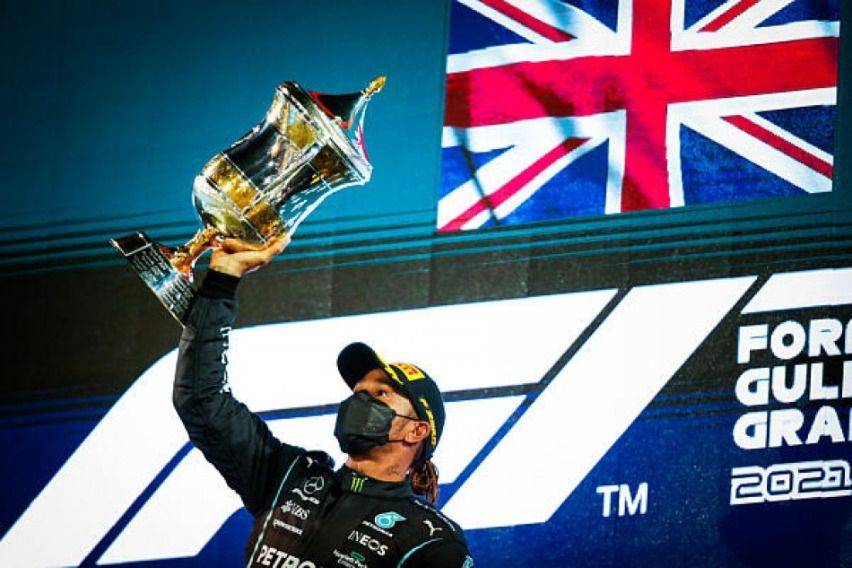 Formula 1 World Champion Lewis Hamilton and Mercedes-AMG finished first in the Bahrain Grand Prix, the inaugural race in the 2021 Formula 1 season calendar, after an exciting duel with Max Verstappen and Red Bull Racing.
In the race at the Bahrain International Circuit, Hamilton finished just 0.745 seconds ahead of Verstappen.
This is after the two drivers exchanged positions — particularly in the laps immediately leading to the checkered flag.
Verstappen, whose car was wearing fresher tires after his final pit stop, left the pit lane just eight seconds behind Hamilton.
The Dutch driver closed the gap and managed to overtake the Brit, but had gone off track, which gave Hamilton the opportunity to take P1 once again on a technicality. Red Bull ordered Max to yield the position.
Hamilton kept Verstappen at bay while the Red Bull driver tried to pressure the Mercedes-AMG champ into making a mistake.
The Bahrain Grand Prix marks Hamilton's 96th career win, and Verstappen's 200th podium finish with Red Bull-Honda. Verstappen also topped the qualifying and free practice sessions leading to the race.
Meanwhile, Hamilton's teammate Valtteri Bottas finished third, and Lando Norris of McLaren was in fourth. Another Red Bull-Honda driver, Sergio Perez, was fifth.
Sixth place went to Charles Leclerc of Ferrari, seventh place went to the second McLaren driver, Daniel Ricciardo. Another driver from Ferrari, Carlos Sainz, completed the GP with eighth place.
In his debut, AlphaTauri's Yuki Tsunoda scored two points and clinched ninth place, and 10th went to Aston Martin's Lance Stroll.
Photo from Fédération Internationale de l'Automobile (FIA)
Also read
Formula 1 official Safety and Medical Cars to bear Aston Martin's famous wings
F1 Updates Regulations for 2021 Season to Improve Aerodynamics
Read All
Featured Articles
Featured Mercedes-Benz Cars