Here are the Motorcycles of Keanu Reeves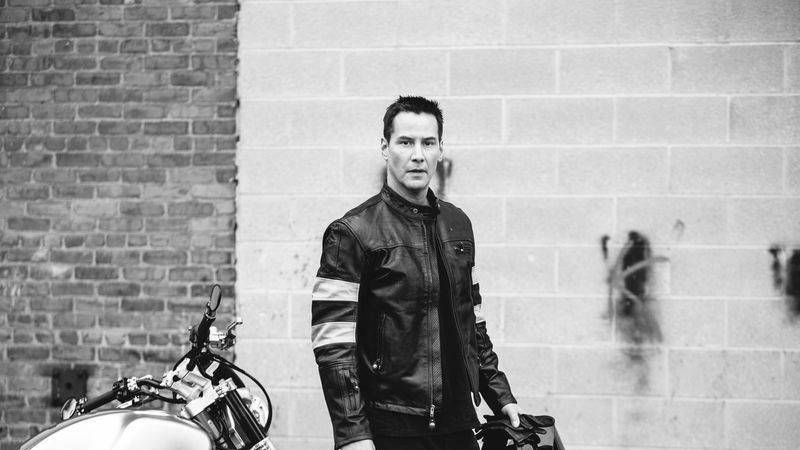 Keanu Reeves may not be a bad-ass action star that performs death-defying stunts; but this self-effacing actor has something up his sleeves that makes him a really cool dude. For one, he got to star at a cyberpunk science-fiction film named "The Matrix." Two, he really knows how to choose roles with cool names in them (Jack Traven, Neo, and John Wick, hello?). And three, he has a really mean motorcycle collection. In fact, he even co-founded his own motorcycle company--Arch Motorcycle--just to show us how serious he is about bikes.
Just like everyone else, Reeves' obsession with motorcycles started somewhere. According to his GQ interview, it was seeing those motorcycle gangs that came to Yorkville when he was 10 years old.
"In the motorcycle, you're a little bit vulnerable so the stakes are higher, and I like it. I like the visceral quality to it, the wind, the sound, a great place to get away," he said.
Keanu learned to ride the motorcycle when he was doing a film in Munich. He asked a young woman who had an Enduro if she can teach him how to ride a bike.
Motorcycles
The Matrix star got his first motorcycle around 1986 or 1987. Here are some of his favorites:
1973 Commando 850 MK2A Norton
From Wikimedia Commons
For some reason, Keanu loves Nortons--and what better way to seal the deal than have Norton as his first-ever motorcycle? According to Keanu, the Norton is renowned for its feather-bed train. It also has a nice sound, and smells good when the engine heats.
Keanu rode a lot of miles using this motorcycle.
2004 998 "Matrix Reloaded Edition" Ducati
From Wikimedia Commons
Keanu thinks the Ducati 998 is a "spectacular bike, a beautiful bike." Carrie Ann Moss, his co-star in the Matrix, never rode a bike before, but had to learn to ride a 998 Ducati bike for the movie.
2019 Method 143 Arch Motors
@www.archmotorcycle.com
The Method 143 is one of Keanu's favorites, since this is Arch Motors' first concept production motorcycle that features carbon fiber mono-cell chassis. The unique layering design concept and elegant craftsmanship of the bodywork include fine leather, aluminum, and carbon fiber. The Method 143 motorcycle is only limited to 23 units.
Vintage Motorcycles
Keanu owns a couple of vintage cars, which include the following:
1955 Black Shadow
From Wikimedia Commons
The Black Shadow was introduced in 1948 as a sportier version of the Vincent Rapide. It's "almost" considered a legend, and the most serious characteristic of the hand-built Black Shadow then was its speed. It was advertised as: "The World's Fastest Standard Motorcycle. This is a Fact Not a Slogan."
1927 Brough Superior
From Wikimedia Commons
The motorcycle was considered the "Rolls-Royce of Motorcycles" by H. D. Teague of The Motor Cycle newspaper. There are only approximately 3048 motorcycles (19 models) made in the 21 years it was produced. So far, only one-third of them still exists today.
Apparently, T.E. Lawrence (Lawrence of Arabia) owned eight of them, and died using his seventh one. Sadly, the eighth was still on order by the time he died.