Honda e hailed World Urban Car of the Year at 2021 World Car Awards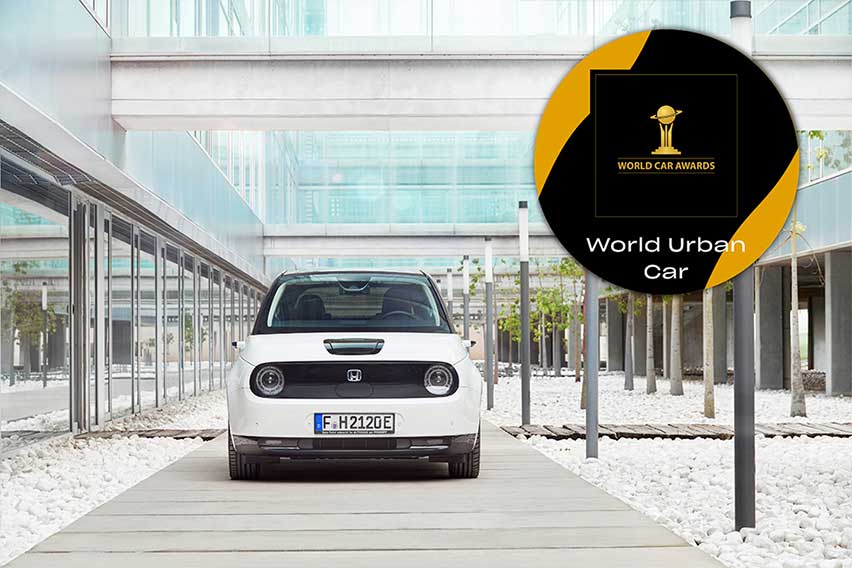 Japanese carmaker Honda wins the 2021 World Urban Car of the Year title in the recently held 2021 World Car Awards. The brand's first fully electric vehicle for Europe was favored by a panel of 93 international journalists from 28 countries.
Included in the shortlist for the said World Urban Car Award was the Honda Jazz e: HEV.
Both compact city cars play a vital role in Honda's commitment to the electrification of its European offerings by 2022.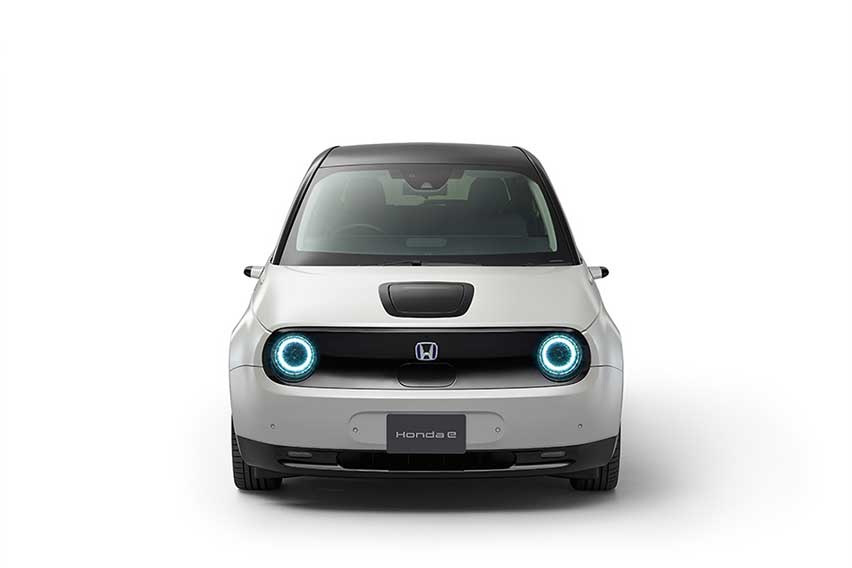 "We are truly honored to receive such a prestigious award and would like to thank the judges on behalf of all Honda teams who strived to create this unique, advanced urban EV model. Honda e is an outstanding package for customers who want their car to play a central role in creating a seamless connection between various facets of their lives, while answering the challenge of zero-emission urban mobility. At the same time, our team wanted to create a design that was appealing to customers in a friendly, human way, not a cold and soulless piece of machinery," said Honda e Large Project Leader, Tomofumi Ichinose.
The Honda e is equipped with an electric motor that can produce 134hp and 315Nm of torque.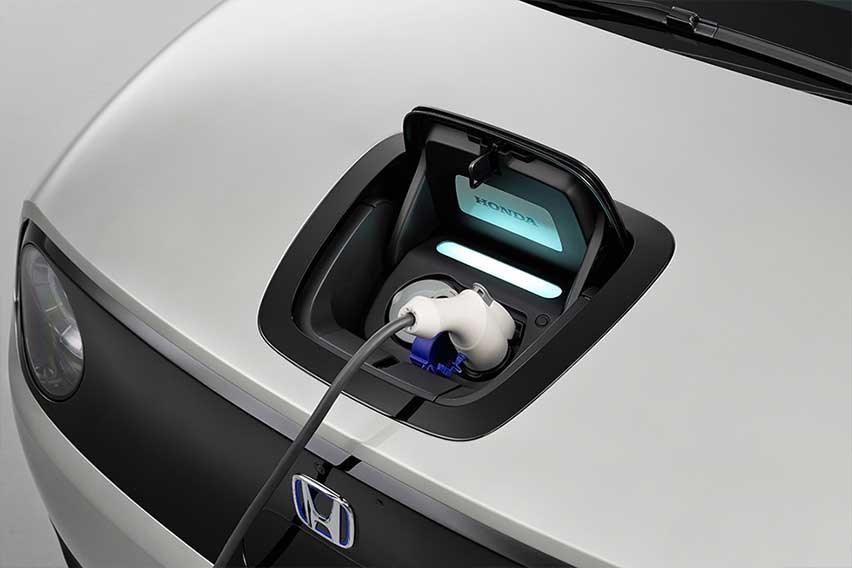 Its exterior finish is minimal but practical, with LED daytime running lights and LED fog lights that feature coming-home and leaving-home functionalities. There's also a panoramic glass roof and a rear wing spoiler at the back.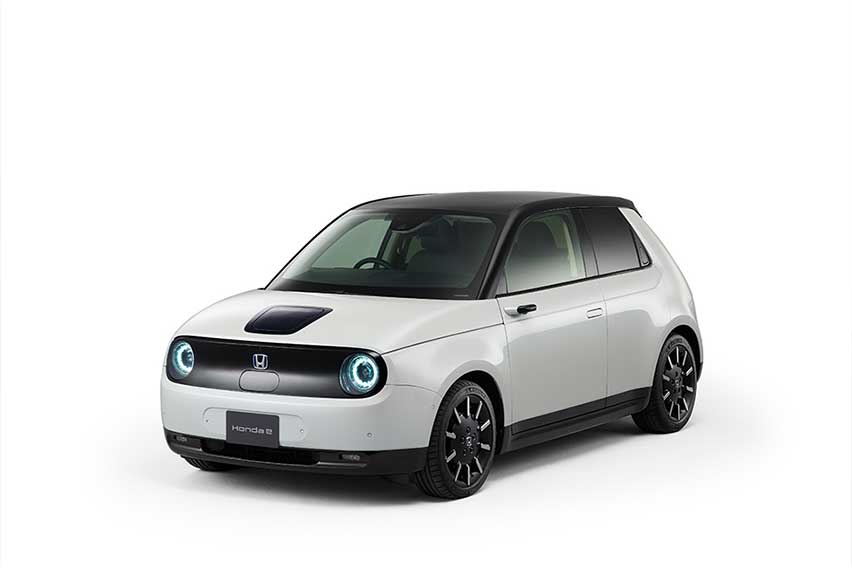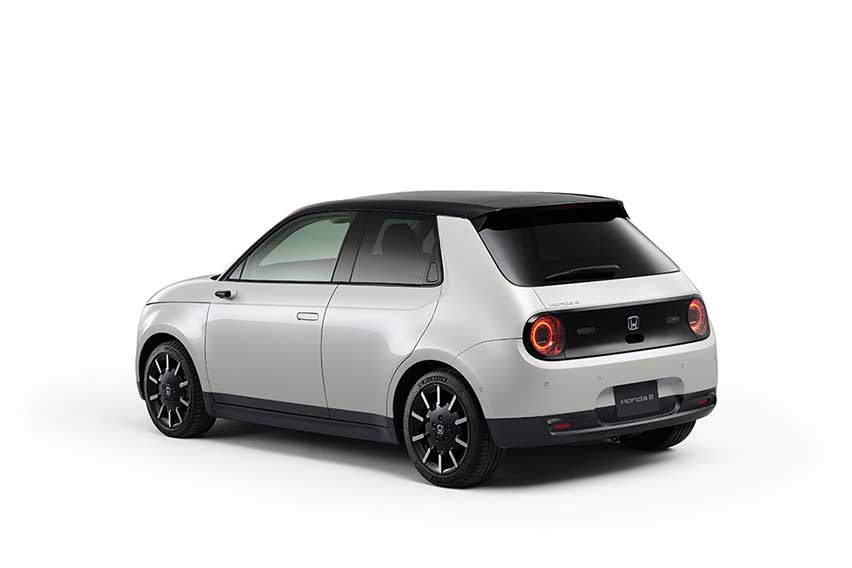 Among its interior amenities is a touchscreen audio and communications system outfitted with the Japanese brand's Honda Connect with Apple CarPlay and Android Auto.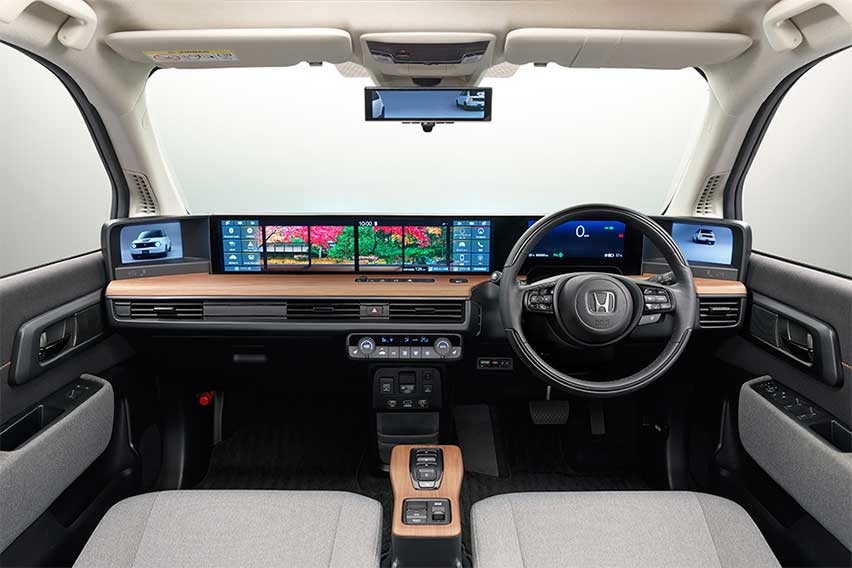 "We are delighted with this result and for the continuing support of the World Car Awards organization. When we develop our new products, we always strive to create something that is appreciated beyond just its specification. Cars which combine the core values of the Honda brand, while bringing new benefits for today. Cars that are different and always have the customer at their center. It's incredibly rewarding to see these efforts recognized by the World Car Awards jury and we thank them for this accolade," said Honda Motor Europe Senior Vice President Tom Gardner.
Honda's compact EV continues to rake in accolades and set global standards to contemporary car design and advanced e-mobility. Its other notable wins include two Red Dot awards for outstanding design including "Best of the Best 2020" and its induction to the world-renowned Red Dot Museum in Germany.
The Honda e was also named overall winner at the German Car of the Year 2021 awards. It also received recognition winning in the "New Energy" category in the same event. The compact urban EV was also awarded the Ecobest title by the Autobest jury at the recent Autobest 2021 awards. It was also hailed "Best EV" in the Women's World Car of the Year 2021 awards.
Photos from Honda
Also read:
Honda SUV e:prototype presented at Auto Shanghai 2021
Honda Cars PH to bring in all-new City Hatchback on Apr. 20
Honda confirmed as title sponsor of 2021 Japanese Grand Prix