Honda SUV e:prototype presented at Auto Shanghai 2021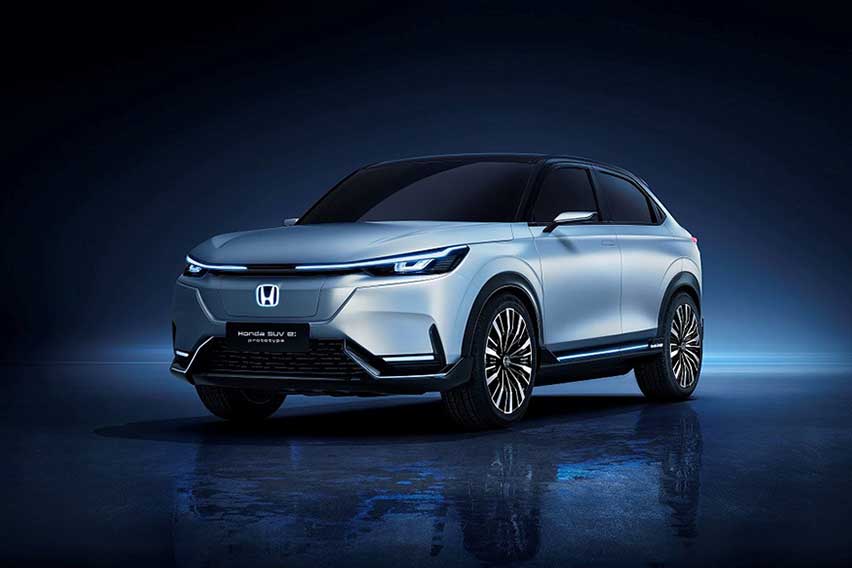 Honda Motor Company unveiled a prototype of the first Honda-brand electric vehicle (EV) in the recently held Auto Shanghai 2021 — a preview of the company's forthcoming lineup of electrified crossovers.
The Japanese carmaker is set to introduce 10 EVs in the Chinese market within five years, heralded by the mass-produced model based on the Honda SUV e:prototype. The vehicle is expected to be released around March of next year.
Smooth acceleration and dynamic performance are to be expected from the EV SUV prototype. Moreover, futuristic designs and Honda's connectivity feature, Honda Connect, will be included in the brand-new SUV.
Honda Connect will offer a number of advanced functions like everyday connectivity, smartphone link, and over-the-air updates featuring a highly sophisticated voice-recognition interface. Honda Connect will become available starting with new models Honda will launch in China in the second half of 2021.
According to Honda, the Honda SUV e:prototype is a symbolic vehicle as it marks the company's first EV in China and takes the brand a step further in achieving carbon neutrality by 2050. Like most car companies, Honda is looking at an electrified society and a cleaner means of mobility in the near future.
That said, Honda's booth at the car expo offered a showcase of the brand's comprehensive collection of electrified vehicles. Among them was GAC Honda's first PHEV, the Breeze.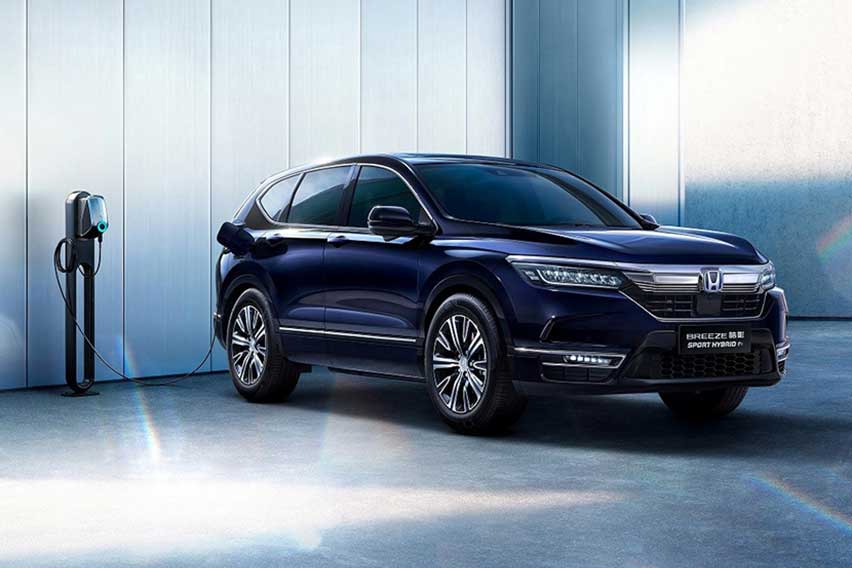 The new plug-in hybrid model is said to combine the advantages of an EV and a hybrid vehicle, giving drivers the best of both worlds. Honda said that the Breeze was developed based on their original two-motor hybrid system, the Sport Hybrid i-MMD. It goes on sale in China later this year.
In the Philippines, Honda announced the discontinuation of the Jazz followed by the official launch of the all-new Honda City Hatchback.
Photos from Honda
Also read:
Honda Cars PH to bring in all-new City Hatchback on Apr. 20
Honda confirmed as title sponsor of 2021 Japanese Grand Prix
Honda Cars PH wins six at 2020-2021 Auto Focus People's & Media's Choice Awards