Honda Releases New Hybrid Vehicle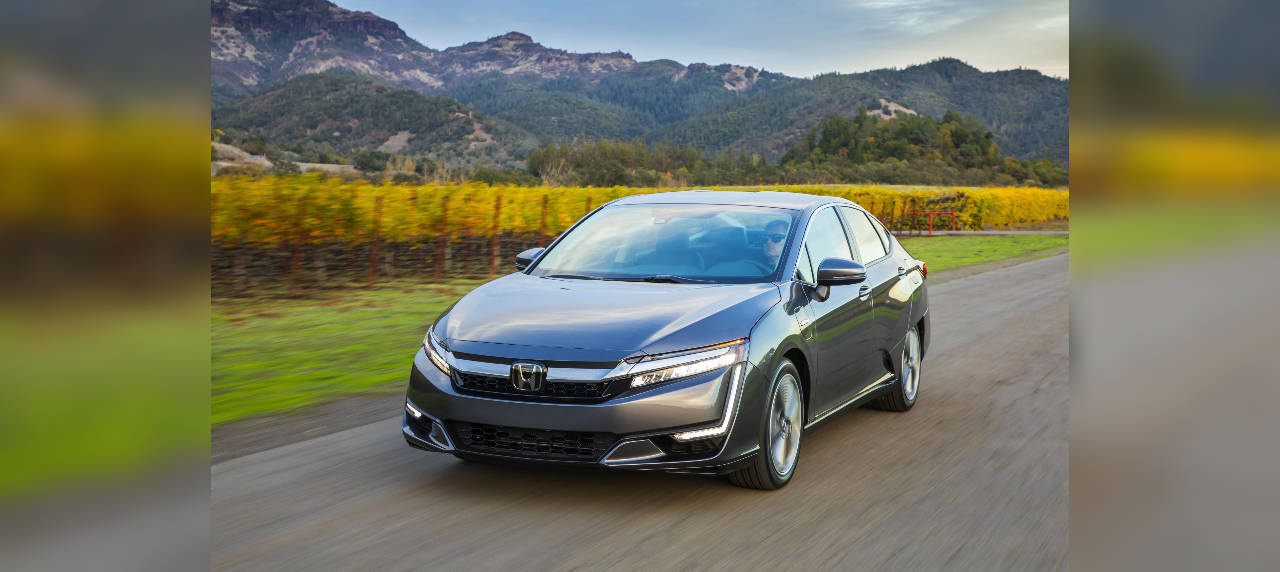 Honda has just released their newest vehicle: the Honda Clarity. The exterior of the Clarity looks similar to a 2016 Honda Civic. The wide, low stance of the front fascia makes the sedan look sporty and aggressive, while the daytime running light strip adds a modern flair. But what's so interesting about the Clarity is the fact that it's a hybrid. With an "award winning combination of an electric only range, interior space and comfort, and unmatched driving refinement in its class", the Clarity is just another example of Honda taking a step further into introducing renewable energy to their customers.
The 2020 Clarity PHEV is extremely efficient, getting about 75 km (47 miles) of all-electric driving range rating with a full charge and an EPA fuel economy rating of 2.14 l/ 100 km. For longer trips, the hyper-efficient 1.5-liter Atkinson cycle 4-cylinder gasoline engine engages to generate electricity for the electric motor and, under certain conditions, to act as a direct power source. When using the gasoline engine, Clarity received 71/64/67 kilometers per gallon EPA fuel economy ratings (city/highway/combined), and a 547 km EPA total driving range rating. Drivers can select between Normal, Eco and Sport to customize their driving experience to maximize efficiency or performance, while a special HV mode that maintains the battery's state of charge can be used in all modes.
The 2020 Honda Clarity Plug-In Hybrid for the 2020 model year is equipped with an updated Acoustic Vehicle Alert System (AVAS) that functions whenever the car is operating at low speeds on electric power only (unless in park), enhancing the driver's awareness for pedestrians, bicyclists and other road users. The interior of the Clarity is fitted with an Ultrasuede® interior trim, making the cabin look and feel refined.
Clarity PHEV's drive motor produces 181 hp and 315 Nm of torque, getting its power from the electricity generated by the gasoline engine and from a 17-kilowatt hour (kWh) battery pack with a recharge time of just 2.5 hours at 240 volts. The total system output of the Clarity Plug-in Hybrid's two-motor hybrid powertrain is 212 hp. The Clarity PHEV has a suggested retail price of about $33,4001 (Php 1.703 million).