Hyundai Dream Centre-PH Graduates Second Batch of Automotive Scholars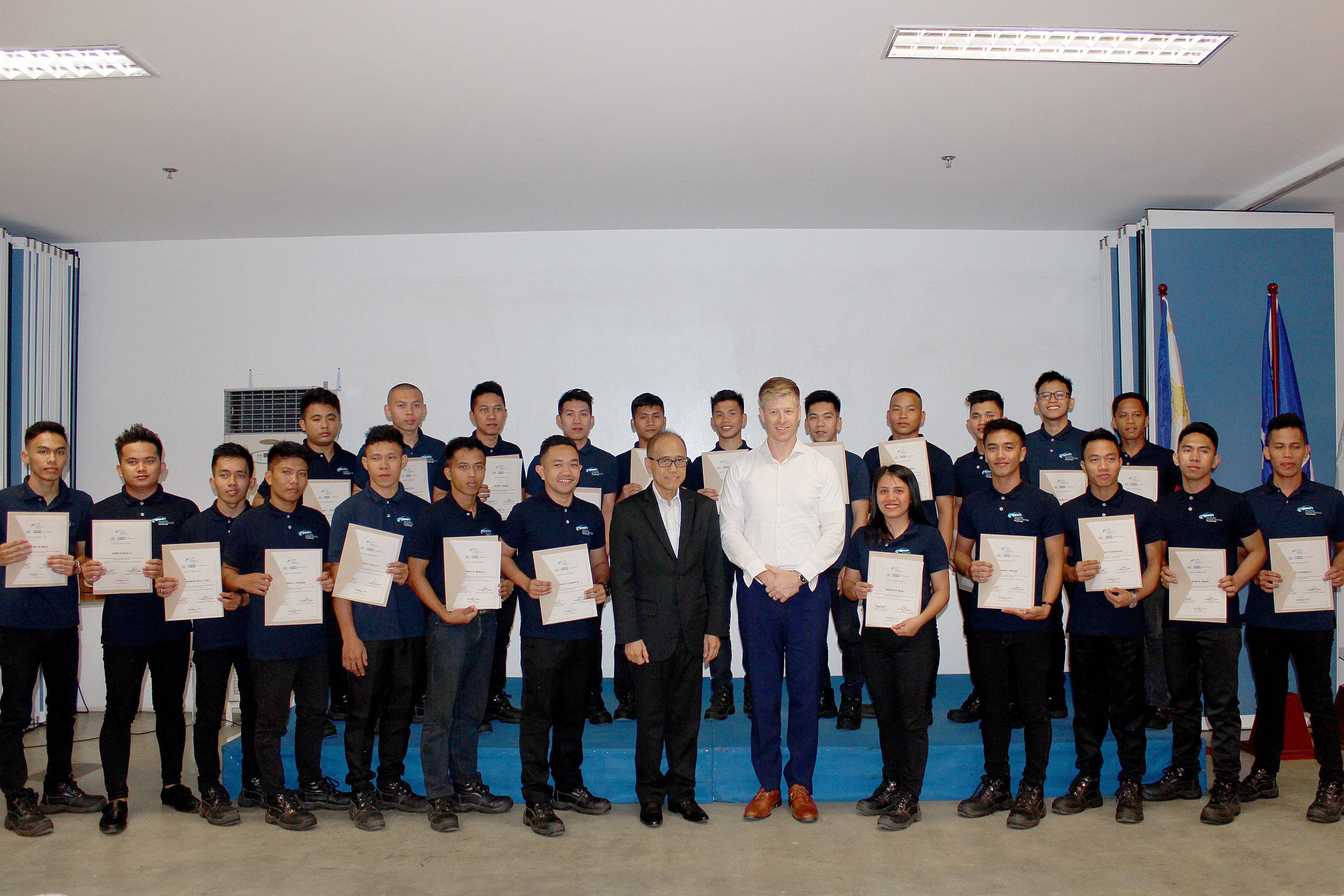 Last June 13, 2019, the Hyundai Dream Centre-Philippines (HDCP) held its second graduation ceremony for automotive technology scholars at the Hyundai Logistics Center in Calamba, Laguna. Forty-three young men and women received their graduation certificates after receiving a world-class education in automotive tech and servicing, customer communication, and work preparedness.

The HDCP, inaugurated in 2018, is an automotive training and education hub established by Hyundai Asia Resources, Inc. (HARI) in partnership with Hyundai Motor Company and global humanitarian organization Plan International. The Dream Centre aims to provide marginalized Filipino youths with comprehensive training on Hyundai vehicle repair and maintenance. The HDCP celebrated the graduation of its first batch of 45 scholars on November 29, 2018.

HARI President and CEO Maria Fe Perez-Agudo congratulated the 43 scholars for completing the program. "We at HARI are so proud to see our second batch of Dreamers complete their comprehensive training program. After being launched a little over a year ago, the HDCP has already seen 88 scholars flourish and graduate. Almost 80 of these graduates have already been deployed to HARI dealerships to begin careers as technicians and service professionals."

Hyundai has established Dream Centres in collaboration with local vocational schools in Ghana, Indonesia, Cambodia, and Vietnam. This is the first time Hyundai has partnered with a distributor to design and implement the training courses for a Dream Centre. HARI and Plan International cooperated to implement a training program made up of three courses adapted to the scholars' diverse educational backgrounds. Notably, about half of the scholars were referred by Plan International from their program areas, including Samar,Leyte, Cotabato, and Maguindanao.

Bennydick James Caliao graduated top of his class in Courses 1 and 2, designed for college graduates or undergraduates. When asked how he felt after graduating, he said, "Because of Hyundai, I was able to distinguish what path I should take. They taught me how to be technically and mentally prepared for the automotive industry." Working for Hyundai North EDSA, Caliao says he plans to continue developing his skills in the industry and to share his knowledge with his colleagues.

Francisco Suyom, Jr., meanwhile, finished ahead of his peers in Course 3, which is crafted for high school graduates. Asked to share his thoughts about his graduation, he said, "Hyundai molded me into a professional technician. The Dream Centre taught not just technology or science, but the attitude that technicians must possess in their chosen career."