Hyundai PH launches 'Augustong-Gusto' deals for County, Universe, Xcient CVs
To celebrate its 20th year this month, Hyundai Asia Resources, Inc. (HARI), the official distributor of Hyundai passenger cars and commercial vehicles in the Philippines, revs up the Augustong-Gusto deals on some of its dependable people and business movers.
Until August 31, savings of up to P500,000 and P1 million are available for the County and Universe coaster and bus, respectively. Up to P1 million in savings are also offered on the Xcient tractor head.
Reflecting Hyundai's human-centric design philosophy, the County's interior combines outstanding ergonomics to give driver and passengers maximum comfort. The roomy cabin space, deluxe cargo storage for extra luggage, and plush passenger seats provide best-in-class comfort and convenience. In its standard configuration, it seats 29 including the driver.
The County's CRDi engine produces 140ps and is capable of responsive acceleration with high torque even at low RPM.
The Universe offers seating for 46 or 50 passengers to cater to diverse mobility needs. When it comes to performance, the Universe is powered by a Euro 4 engine turbo diesel engine which churns out maximum power of 380ps at 1,900 rpm. The power source is paired with a five-speed transmission.
The Xcient uses extensive application of Hyundai's signature high-strength steel, contributing to structural integrity and durability whatever the road or load. The Xcient is a heavy-duty truck that has once driven over 1 million kilometers in Switzerland.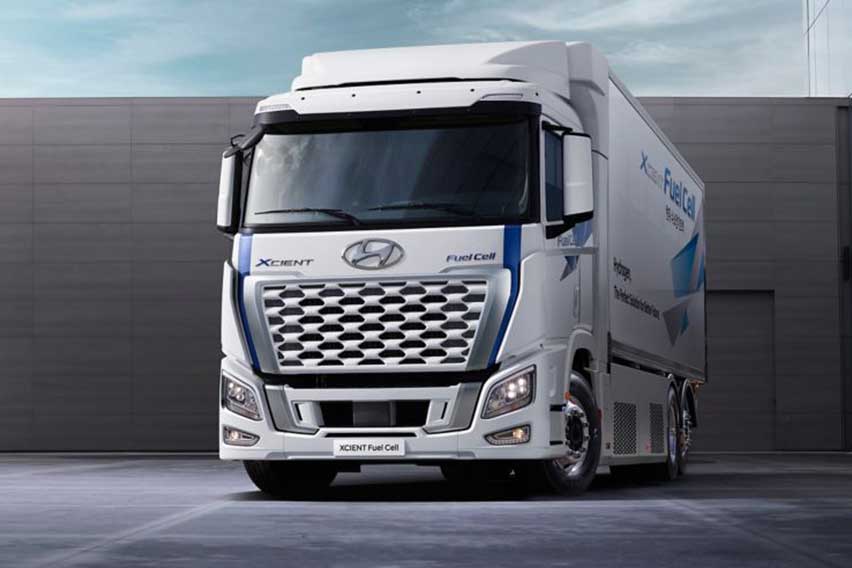 Photos from Hyundai Asia Resources Inc., Hyundai
Also read:
Hyundai takes over 3rd spot in local CV sales
Hyundai construction-duty trucks expected to fast-track infra efforts
Hyundai Truck Articles From Zigwheels