Hyundai Reveals the New Ad for the 2020 Sonata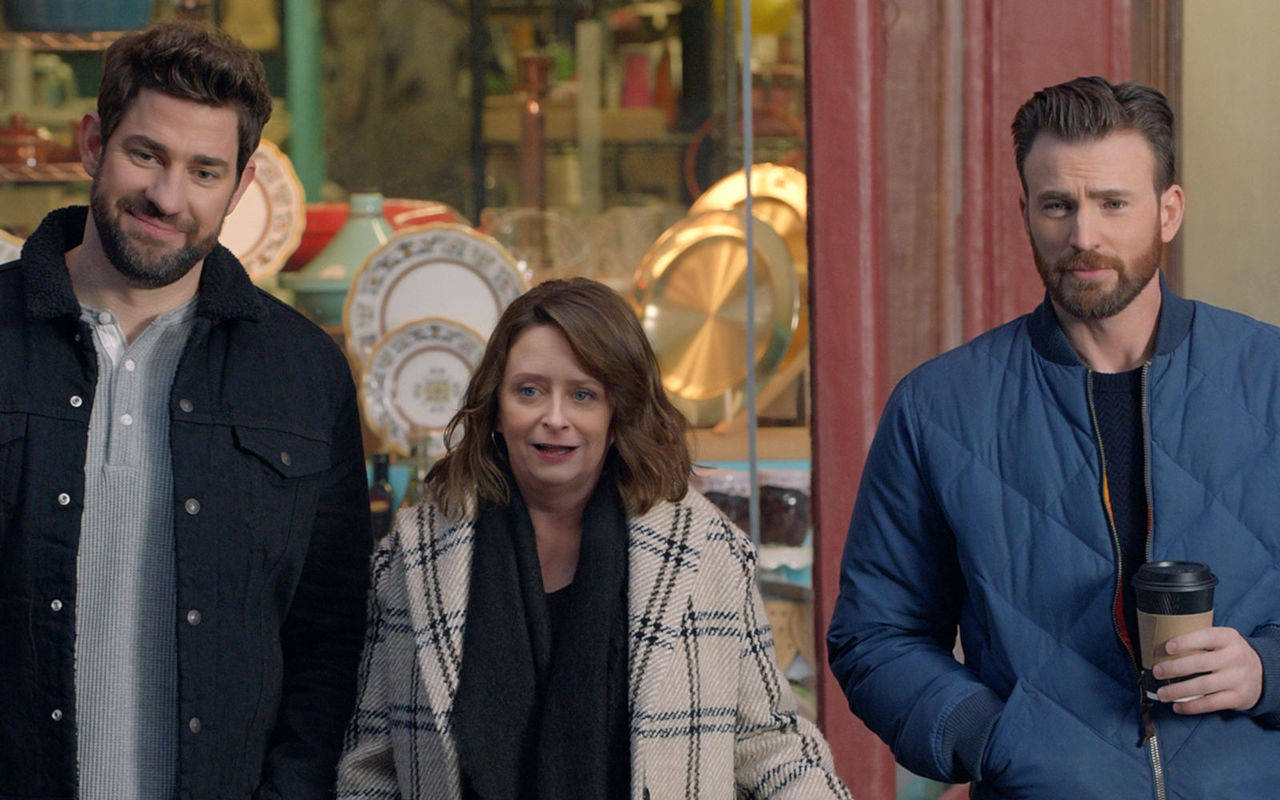 It's not easy to park your car if you have the 2020 Hyundai Sonata's "Smaht Pahk" or Remote Smart Parking Assist Feature. This ad, which stars Chris Evans, John Krasinski, Rachel Dratch of Saturday Night Live, and David Ortiz of Boston Red Sox, will air in a prime first-quarter time slot.
The ad shows Chris Evans outside a coffee shop in Boston. He noticed that a car was trying to park in a very tight spot, while comedienne Rachel Dratch walks up to him to discuss–in true Bostonian fashion–how hard it would be to get out of that parking spot in one piece.
Suddenly, an all-new 2020 Hyundai Sonata appears in the parking area. The window rolls down, and John Krasinski informed the two that he's driving "a Sonata". He got out of the car and showed them how his "Smaht Pahk" technology can remotely park the car in and out of the tight parking areas even without him inside.
The ad, which took up only 60 seconds, was notable for its lighthearted conversation and heavy use of the Boston accent.
"Using the Boston accent as our creative hook was something that quickly became a favorite during the creative development process," said Angela Zepeda, CMO, Hyundai Motor America.
"Remote Smart Parking Assist was difficult to say and remember, but a truncated 'Smaht Pahk' caught on when one of our creatives said it in a Boston accent. We thought it was a fun, charming and memorable way to tell people about this incredible new technology using one of America's most-recognized and beloved regional accents."
"It's a common construct for Big Game commercials to avoid the product for 45 seconds, then slip in a mention," said Barney Goldberg, INNOCEAN USA's executive creative director. "We took the opposite approach and feel the ad is stronger—and funnier—for it."
The Hyundai Sonata is one of the company's most successful models to date. Its newest version, the 2020 version, takes a step further in adding more advanced technologies to make it a comfortable ride for drivers and passengers alike. The Remote Smart Parking Assist is one of these features. It can park the car in and out of parking spaces without any driver inside. All it takes is a simple use of the key fob to drive the car forward and backward, and it does the job of parking all by itself.
https://youtu.be/85iRQdjCzj0
Also Read:
Hyundai Premieres China-Focused All-New Hyundai Sonata, All-New ix25 at Auto Shanghai 2019
All-New Hyundai Sonata Arrives at 2019 New York Auto Show