Jaguar Land Rover PH unveils three 'electrifying' offerings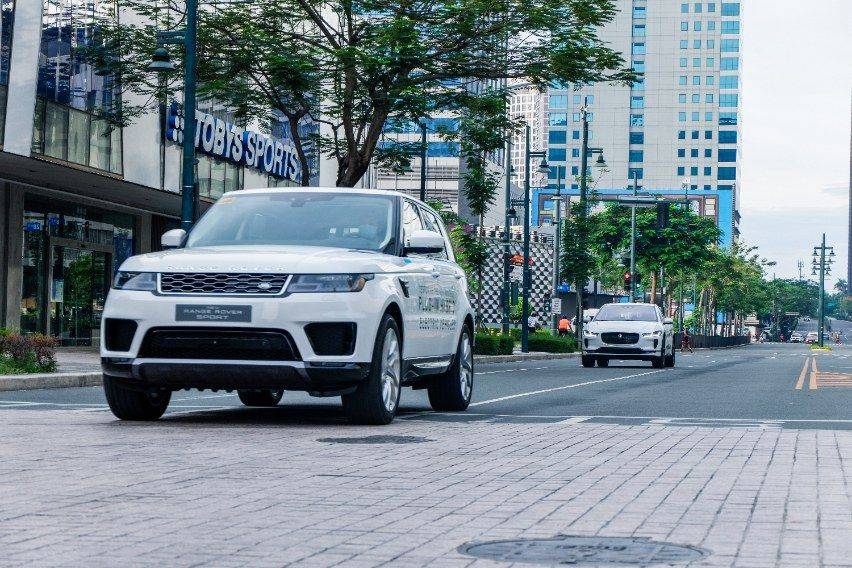 All British Cars (ABC), the exclusive distributor of Jaguar and Land Rover vehicles in the Philippines, has finally rolled out the red carpet for the arrival of three new electrified vehicles, thereby expanding their offering in the niche EV market.
The group revealed via digital launch its three newest offerings, namely the all-electric Jaguar I-PACE, the Range Rover PHEV and the Range Rover Sport PHEV.
All Electric I-PACE
Powering the Jaguar I-PACE is a 90-kW lithium ion high-voltage battery. Unlike the usual cars that deliver 70-75 percent of what the power mill produce at the wheels, the Jaguar I-PACE delivers 97 percent of electric power.
Simply put, the 394 horsepower (hp) and 696 Nm of torque max capability can be reached almost instantaneously.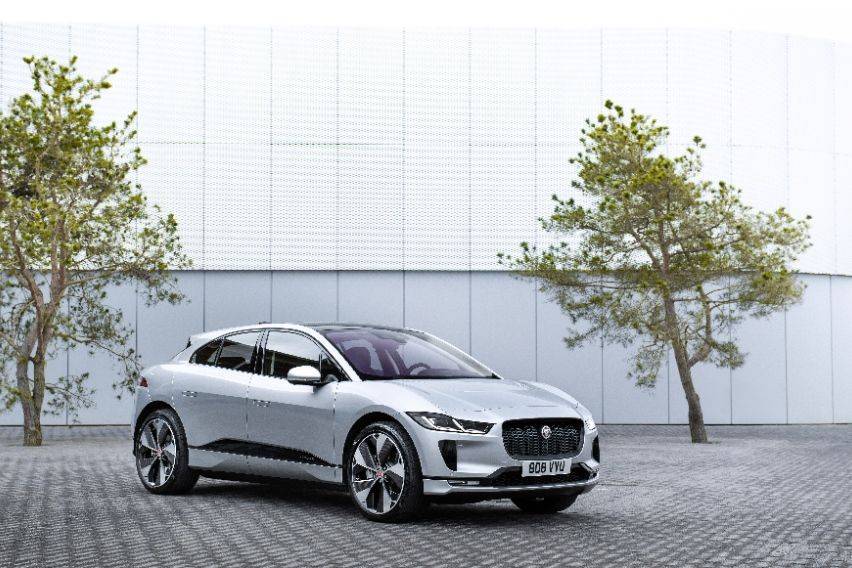 Also Jaguar's five-seater sports car is said to cover 0-100km/h in about 4.8 seconds—an impressive acceleration number, minus the emissions. It also has a near-perfect weight distribution, thanks to the smart placement of the battery between the axles.
Two electric motors deliver power to all four wheels.
One of the electric I-PACE's nifty features—users can pre-condition the battery and cabin temperature prior to departure. This is made possible by a thermal management system that ensures the battery is optimized for the journey. It is also capable of regenerative braking which allows it to generate energy when you slow down.
Moreover, the I-PACE can also update its software over the air. This allows users to always get the latest version of telematics and battery energy control software without visiting Jaguar service centers.
The quick charging batteries can fully juice up the vehicle in 12 hours and 48 minutes using the bundled 7-kW charger, ideal for home charging.
The all-electric Jaguar I-PACE is retailed at P7.59 million. Customers can also get a charger for an additional P105,000—installation is not included. This package comes with an eight-year, 160,000-kilometer, 70 percent health state warranty.
Range Rovers gone Hybrid
The Range Rover and Range Rover Sport PHEV represent the ABC's latest steps towards electrification, following the Range Rover Evoque mild-hybrid electric vehicle, which was introduced last year.
The two new powerhouses are fitted with a 2-liter Ingenium turbocharged gasoline engine with an 85-kW electric motor. This powertrain combo can accelerate the Rover and Rover Sport from 0 to 100 km/h in 6.7 and 6.8 seconds respectively, to a top speed of 220 km/h, while delivering a maximum of 398 hp and 640 Nm.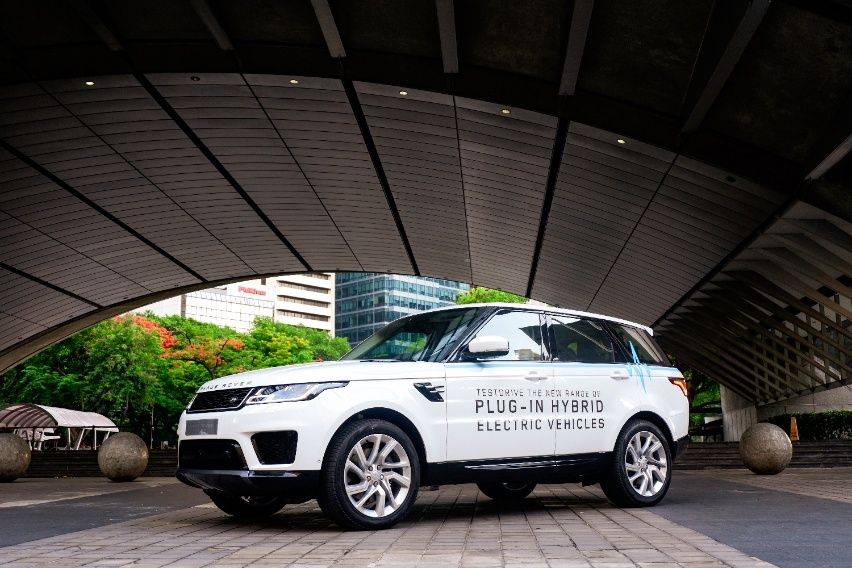 These two models have two driving modes such as:
Parallel Hybrid mode (default driving mode): combines gasoline and electric drive.
The driver can optimize battery charge or fuel economy by utilizing one of two charge management functions such as Save function (prevents the battery charge dropping below a pre-selected level) and Predictive Energy Optimization (PEO) function (uses in built GPS altitude data for the selected route, to combine the electric motor and petrol engine to maximize fuel economy).
EV mode: the vehicle running entirely by an electric motor; zero-emission
Due to its hybrid capabilities, the Range Rover PHEV and Range Rover Sport PHEV is only producing only 64g/km of CO2 emissions and reach 2.8L/100km fuel economy on the New European Driving Cycle (NEDC).
In Parallel Hybrid Mode, both plug-in hybrid models can reach up to 700 kilometers (km). Meanwhile, the EV mode, allows an all-electric range of up to 50 km without the Ingenium petrol engine running.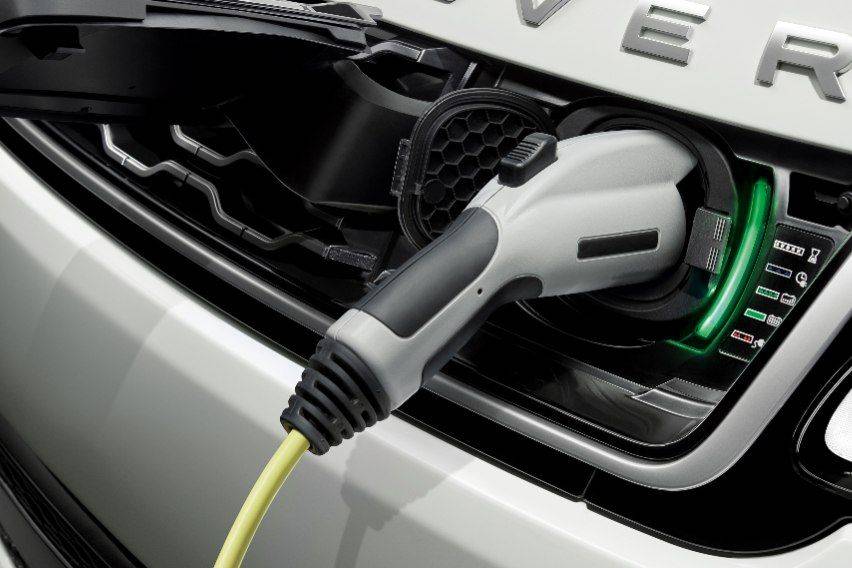 The Range Rover PHEV is available in Vogue standard wheelbase at P11.99 million and Autobiography long wheelbase at P15.19 million.
The hybrid version of the Range Rover Sport, on the other hand, comes in at P9.49 million.
A second charger for the Range Rover vehicle also costs P105,000.
During an interview, ABC's Chris Ward told Carmudi Philippines that while they have already started offering the three models, they still have not posted any sales target for these.
According to him, ABC is an 'open book' in terms of sales and he has the support of the factory that would be delivering the said units, in consideration of the global COVID-19 pandemic.
All these vehicles will have a waiting period of five to six months, meaning the earliest we could expect the lineup to roll out on Philippine streets might be in December.
Photos from All British Cars
Also read:
Jaguar F-type offered with P1.19 M discount
Range Rover marks 50th year with release of Limited Edition 'Fifty'